In the olden days texting like SMS and MMS was quite the trend and when such a facility was released, it brought ease in terms of communication into the lives of many individuals. Now in this modern-day and age, even this phenomenon has evolved to the point that you can communicate in various ways now such as video calls and online messaging using different communicating applications. These applications have broadened our horizons when it comes to communicating and have made our lives so much easier. Gone are the days when you had to sit around waiting for your loved one who lives in a faraway land to call you in order to spend a few quality minutes on the phone together. Stay in touch with your friends & family by using any of the following best communication Android apps. You can hit them up in a jiffy or even see their face via video calling them using the internet.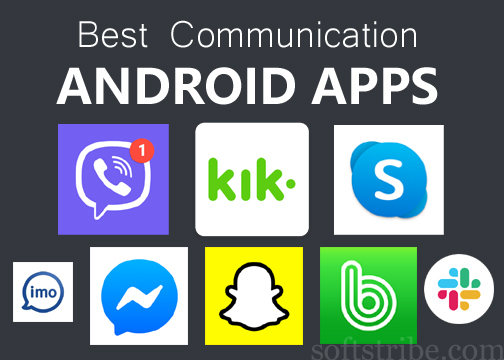 Some of the best communication Android apps for users are described below.
Best Communication Android Apps
Facebook Messenger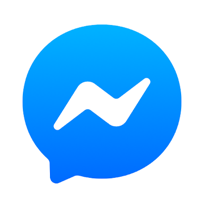 Facebook Messenger is a communication application like no other that has a number of different features. These features, such as stickers, GIFS, voice messages, chat heads and more can be used in various ways to communicate with your friends, family and loved ones. It basically contains all your Facebook friends and contacts and so it allows you to contact any of those at any time with complete ease. For people who don't want to be associated with Facebook to use the messenger application can pursue the Messenger Lite version as well. Whether you want unlimited texting or even video calling, the Facebook messenger has got it all.
Get it from Play store | Download Messenger APK File | Messenger app for PC
BAND – App for all groups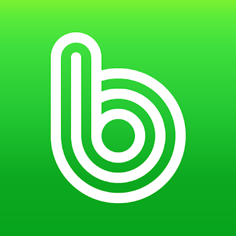 The Band is an extremely useful communication app for Android users. This application with its jaw-dropping features allows the user to have a really great communication experience. It is specially made for those of you who deal with the formation of various groups for different aspects of their lives. Create different groups corresponding to different segments of your life and Band will make sure you never stay outdated or out of the loop with any of them ever again. Whether it's an office group or a group formed for a special event, Band will allow you to perform any and all group communication tasks.
Get it from Play Store | Download APK | Band for PC
Snapchat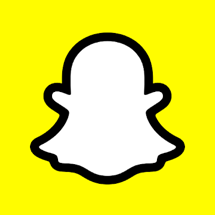 Snapchat is no doubt a one of a kind communication application of its time. With the latest trends and all the media frenzy in terms of the selfie crazy, having an application like this could do everyone a great deal of good in terms of communication. Snapchat opens straight up to your camera and the best thing about it is that with the use of various filters and messaging capabilities you can communicate using your pictures which obviously adds great excitement to your communication skills. Send photos and messages that will vanish after viewing maintaining your privacy and keeping your account super secure. Equipped with video calling, messaging, calling and even multiple calling capabilities.
Get it from Play store | Download Snapchat APK | Snapchat app for PC
Kik Messenger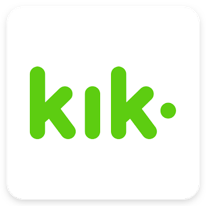 Kik is an incredibly famous and is among the best communication Android apps. It allows you to choose your very own screen name so you don't have to use your phone number or even your real name that keeps things mysterious and private in an enticing manner. Kik is especially great for mobile gamers and casual conversations with your buddies. Other useful features include group chats, media sharing; such as pictures, videos, GIFS and much more, video chats, emojis, and even stickers. These features make your communication experience all the more enjoyable which why Kik is more than just a messaging application, it's a whole experience.
Get it from Play Store | Download Kik APK | Kik app for PC 
Discord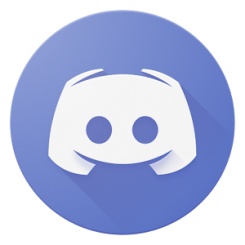 Discord is a multipurpose communication application that has become quite the hype. It is specifically made for gamers but can also be used to communicate with your buddies and form communities such as group chats in an impeccably organized manner. It is definitely one of the best messaging applications out there with useful features such as multiple chats, GIFS, stickers, video calling, game streaming capabilities and even innovative features like turning your image into a custom made emoji to make things all the more joyous. Discord incorporates an amazing organizational system making this a great application for communication for anyone.
Get it from Play Store | Discord APK Download |Discord app for PC
WhatsApp Messenger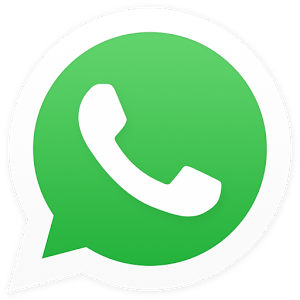 WhatsApp Messenger is a world-famous communication application that has been used by millions all over. It allows you to communicate with your friends, family, loved ones, acquaintances or basically anyone in your phone's contact list in a swift and efficient way and hence has brought great ease into the lives of many people in terms of communication. WhatsApp Messenger is completely free of cost application using which you can call, video call, send voice notes, send various media content like pictures and videos, send useful files and even form group chats to stay up to date with all the groups in your life.
Get it from Play Store | Download WhatsApp Messenger APK | Download WhatsApp Messenger for PC
Viber Messenger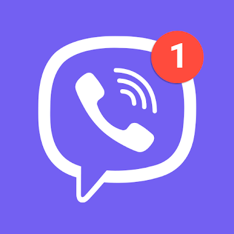 Viber gives its users a really amazing communication experience. Using Viber you can access the best communication that is supremely secure, completely free of cost and is simple and fast at the same time. So many great qualities jam-packed in the form of one communication application ensure the provision of nothing but utter satisfaction. Viber includes all the basic and essential features such as calls, messages, video calls, video messages, and even group chats so you can communicate with various groups in your life using this application as well. Not just this but Viber also comes with additional features to add enticement to your chats such as news, stickers, GIFs and more.
Get it from Play Store | Viber APK Download | Viber app for PC
Skype – free IM & video calls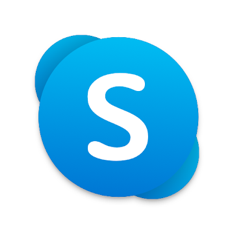 Skype is hands down one of the most used best communication Android apps worldwide. It is not only an esteemed outlet of communication but has been praised and used by big names on various occasions. Great companies all overuse the marvelous services that Skype has to offer to stay up to date with their business conference video calls and whatnot. Whether you want to do a group video call session with your family that resides in different parts of the world or whether you want to pursue an online class, Skype is the perfect way to go and will ensure an optimum and uninterrupted communication experience using chats, video calls, voice calls, and whatnot.
Get it from Play Store | Skype APK Download | Skype app for PC
Slack
Slack is an extremely efficient channel of communication for anyone to have. It allows you to perform collaborations as well as team communication in the most remarkable way so you can keep your communication productivity to a maximum and get all your tasks done accordingly. It is especially great for people in the business industry whether you belong to a big company or even run a small personal business. Slack will help you get all your ducks in a row by allowing you to form to-do lists and communicate with the right people accordingly. All of this is done using a variety of useful tools and features such as messaging, group chats and much more.
Get it from Play Store | Slack APK Download | Slack app for PC
imo free video calls and chat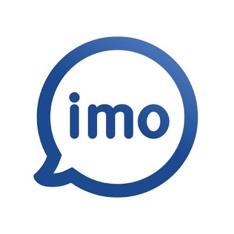 IMO is completely free of cost, fast, easy to use and one of the best communication Android apps. It allows you to perform various communication tasks all in one using it such as messages, voice messages, video calls and more. Not only this but IMO also permits you to share various types of media content with your buddies, loved ones, family and more such as video clips, music, photos, and other files. Make your very own customized profile that represents your true self and find your interests by joining group chats and other imo Zones that allow you to explore various communities. So login with your phone number now and have all your contacts synced to it for efficient and simple communication.
Get it from Play Store | imo APK Download | imo app for PC