We all know that Android have made our lives so easy by providing amazing functional apps that help us in our daily life. With ZERO balance in mobile phone we can make free calls by simply connect our Android device with WiFi and we can simply call each other at no cost. But there are a couple of reasons that you don't try the messenger Android apps because you want your calls to be secured and no body can interfere with your conversation even the government.
So, you are likely to secure your privacy then you must try this today featured Android application that allows you to make free secure call right from your Android device.
RedPhone Private Calls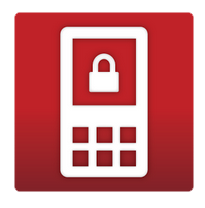 RedPhone Private Calls is an Android application that helps you to make secure calls for free, it's pretty simple. RedPhone Android app provides end-to-end encryption for your calls, securing your conversations so that nobody can listen in. In this way, this application provides a couple of great features like it uses your normal phone number to make and receive calls, so you don't need yet another identifier. You can simply use the default dialer and contacts apps to make calls as you normally would.
RedPhone will give you the opportunity to upgrade to encrypted calls whenever the person you're calling also has RedPhone installed. Free and Open Source, enabling anyone to verify its security by auditing the code. Uses WiFi or data, not your plan's voice minutes.
Download RedPhone Private Calls .apk