Video chatting has great importance in teens world that everybody who owns an Android smartphone/tablet want to hangout video chat with their friends, family members, and more… Video chatting have made the world so connected with each other and of course IT (information technology) paid a good role in this case. So, what I've decided to write about today is something that most of the people especially Android users are looking for… People are looking for good video chatting Android apps 2018 to use and chat online with their friends.
In this article, you will find the best and most amazing video chatting Android apps 2018 that will allow you to video chat from your Android smartphone/tablet to your friends. I'd love to share these video chatting Android apps 2018 with you today that you will really like and share this article with your friends so they also can use these video chatting Android apps 2018 and hangout with each other.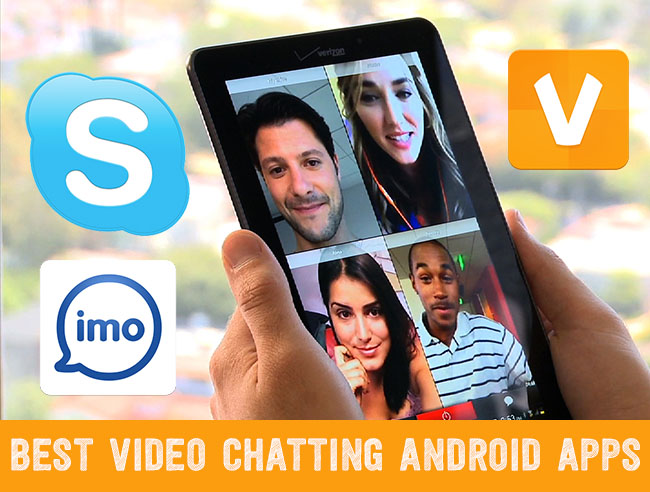 Best Video Chatting Android Apps 2018
ooVoo Video Chatting for Call, Text & Voice (Android)
With ooVoo you can make free video calls, voice calls, and send text messages to anyone and get connected with friends and family in just a blink of eyes. ooVoo is the highest quality video chat app brings to you a free group video chat with up to 12 people on 3G, 4G, LTE and WiFi and experience the best quality video and audio. This is an award-winning Android app.
Download ooVoo for Android | ooVoo for Android Latest Version
Skype Video Calls for Android
Who don't know Skype? Do you (maybe only if you are novice internet user)? But Skype is an amazing video chatting Android application that helps you to find your friends and family members online instantly. You can make contact request to anybody from all around the world, no matter where you are and you can send free instant messages to anyone. Now, all new Skype WiFi for Android app have been published on Google Play Store that helps you to get instant public WiFi network access to browse internet wherever you go.
Download Skype for Android | Skype Lite Video Calls APK | Skype Video Calls APK
imo free video calls and chat
imo free video calls and chat Android apps helps you to message and video chat with your friends and family for free, no matter what device they are on. Now, you don't need to spend you money in SMS packages or phone call package just use imo free video calls and chat Android app to send unlimited messages and make free video and voice calls over your 3G, 4G or Wi-Fi connection.
Download imo free video calls and chat for Android | imo latest version
Azar-Video Chat&Call,Messenger
Azar video chat is a new Android application that help you to explore people from around the world in the comfort of your own home. Using Azar video chat Android app, meeting someone is as simple as a single swipe. Swipe and meet, it is that simple! Azar believes in video messaging because nothing is fast way of communication more than video messaging. Why wasting time to read someone's profile whereas you can directly ask questions and answers with video messaging.
Download Azar-Video Chat&Call,Messenger | Azar video call messenger APK
Camfrog Video Chat
Camfrog is a cross-platform worldwide video chat community with millions of active users in thousands of video chat rooms. Video chats with anyone in the Camfrog community whether they're on an iPhone, iPod Touch, iPad, Android, Mac or PC.
Download Camfrog Video Chat | Camfrog video chat APK
Paltalk Video Chat Free
Paltalk video chat is a free Android app that helps you to meet new people throughout the live video chatting online groups. Join Paltalk in seconds and start meeting new people right away. You can signup either via email or using Facebook. More than 5,000 chat rooms live at all times. Start a video call with three pals all at once, totally free.
Download Paltalk Video Chat Free  for Android | Paltalk APK
myChat — video chat, messages
myChat is a new, fast and simple app that will redefine the way you chat. Using myChat Android video chat application you can get connected with your friends from your smartphone. myChat Android app allows you to send a free message and wave hello on a free video call. While chatting you can lighten things/talks by sending stickers and smileys to the person you are chatting. myChat is your all in one chat app for staying in touch with friends and family.
Download myChat Video Chat for Android
Video Chat by FriendCaller
Video Chat by FriendCaller allows you to make free group video chat, VoIP calls and IM for your Android mobiles and tablets. FriendCaller has Public / Private Key encryption settings available to make your chats private. You can send images, videos, animations, voice and video messages to your friends with Video Chat by FriendCaller Android app.
Download Chat by FriendCaller for Android
OkHello: Free Group Video Chat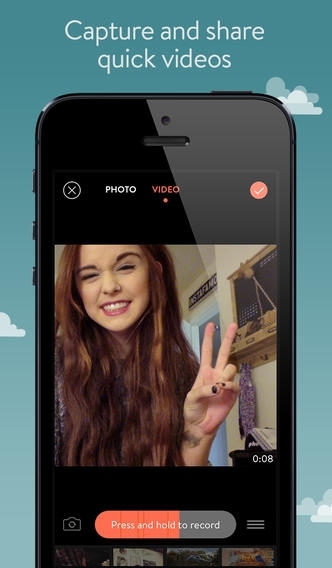 People Roulette Video Chat
People Roulette is an exciting free video chatting Android app with millions of users around the world. You can get in to group video chats just like joining group on Facebook. People Roulette Video chat Android app provides a fun roulette-style video chat with random users, all are into meeting new friends. You can connect and meet new friends everywhere you go, just download and start chatting.
Download People Roulette Video Chat for Android
B-Messenger Video Chat
B-Messenger video chat Android app allows you to make free phone calls and free video chats over 3G and WiFi. You can call to any person who is connected to B-Messenger via iPhone, iPod Touch, iPad, android device or even Facebook. Start saving money today, because you can now just connect with your friends by inviting them to join B-Messanger and start making video chat.
Download B-Messenger Video Chat for Android | Download B-messenger video latest version
Conclusion
We did out level best to provide you up to dated Android video calling apps in 2018. If you have any problem while reading and implementing this article feel free to comment below we are here to response you in all regards. Thanks.