Being social with friends and family members is really a great fun and we all know that in our daily life we need someone especial with whom we can hangout. I myself want someone with whom I can share my personal secrets, opinions and views regarding something and I love it all.
Updated: February 7, 2018
However, in this article you find the best ever social chatting messengers 2018 for Android that you can install on your Android smartphones/tablets and start chatting and hangout with your social media friends right from your smartphones.
Yeah, internet and technology have totally change the way we spend our time and living style. Just read the rest of article and choose any social chatting messenger Android app to install on your smartphone and start making fun with friends and family members just way we talk face-to-face. In this article, I'm sharing with you the best social chatting messengers apps in 2018.
Best Social Chatting Messengers Android Apps 2018
Tango Messenger, Video & Calls
Tango is a free messaging service that allows you to connect, get social, and have fun with those who matter most to you. Send text messages, make video & voice calls, share photos, meet new friends, play games, send music messages powered by Spotify & more! Join the hundreds of millions of people around the world using Tango as their #1 messaging app & new mobile social network. One of the best social chatting messengers of 2018 that gives you ton of features on installation no premium in-app purchases.
With Tango's free version you can get these features:
All video & phone calls & text messages are free locally & globally
Calls & messages don't use your minutes or SMS plan
No login & password – create an account in seconds
Automatically finds your friends using Tango
Calls & messages work just like they do on your phone
Always on so you don't miss a thing
Get Tango Messenger Android app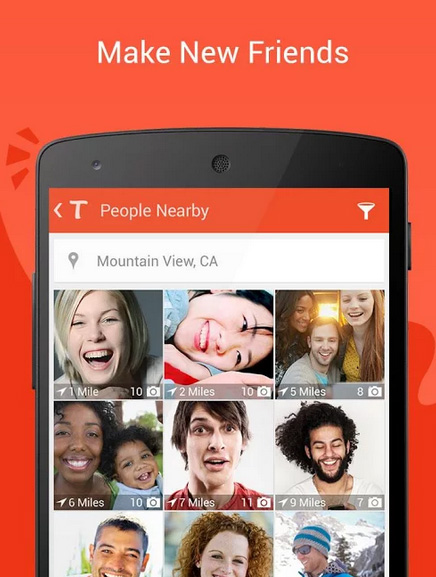 Facebook Messenger Android (2018)
Who don't know about Facebook? Do you? Of course you know about it very well however for Android smartphone/tablet users here is an application that can be use in Android OS for keeping up with friends is faster than ever. Facebook messenger 2018 brought to you with best messenger features.
Features
See what friends are up to
Share updates, photos and videos
Get notified when friends like and comment on your posts
Text, chat and have group conversations
Play games and use your favorite apps
Get Facebook Messenger Android
WhatsApp Messenger
WhatsApp Messenger is a smartphone messenger available for Android and other smartphones. WhatsApp uses your 3G or WiFi (when available) to message with friends and family. Switch from SMS to WhatsApp to send and receive messages, pictures, audio notes, and video messages. First year FREE! ($0.99 USD/year after).
Get WhatsApp Messenger | Get WhatsApp for PC
LINE: Free Calls & Messages
LINE is a new communication app that allows you to make FREE voice calls and send FREE messages whenever and wherever you are, 24 hours a day! LINE has more than 470 million users worldwide and is used in over 230 countries! LINE has been ranked as the #1 most downloaded app in 52 countries including Japan, Thailand, Taiwan, Spain, China, Indonesia, Singapore, Hong Kong, Malaysia, India, Switzerland, Saudi Arabia, Mexico, Russia, Macau, United Arab Emirates and more!
Get LINE Messenger for Android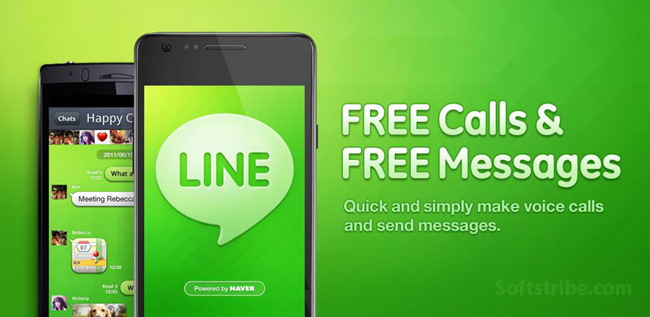 Yahoo Messenger
The official Yahoo Messenger app for Android and start making free voice & video calls (Beta). Chat with Facebook friends, free international SMS and share photos & video. Chat with Windows Live friends, stay online on Android & PC at the same time, receive messages only where you are active.
Get Yahoo Messenger for Android
Viber for Android
With Viber, everyone in the world can connect. Freely. More than 200 million Viber users text, call, and send photo and video messages worldwide over Wifi or 3G – for free. Viber Out can be used to make calls to non-Viber mobile and landline numbers at low rates. Viber is available for many smartphones and platforms.
Viber is compatible with and optimized for Android tablets! Use Viber on your tablet and phone simultaneously. On Viber, your phone number is your ID. The app syncs with your mobile contact list, automatically detecting which of your contacts have Viber.
Get Viber for Android | Get Viber for PC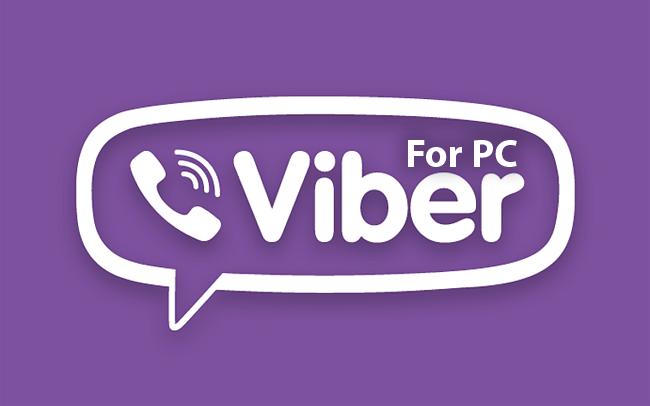 Messenger Telcel
Meet the new Messenger Telcel! Discover the new look and new benefits of this incredible Chat and remember that: Telcel Messenger, is the service that connects you to all your friends Telcel and Claro in Latin America in a free, easy and fun! You're always connected! If you or your friends do not have balance to navigate, mobile data or Telcel Messenger service is not active, you will still receive messages and SMS your friends for free!
Get Messenger Telcel  No longer exists
mypeople Messenger
Messaging, VoIP and video calls; everything for free on mypeople! We provide you with unique stickers for you to use when you chat with your friends! Enjoy chats, group chats, free calls and HD-quality video calls (Wi-Fi only) on mypeople! Every service we provide is free, and we have no mobile ads that may annoy you. Anyone anywhere around the world can enjoy mypeople as much as they want!
Get mypeople Messenger for Android
hike messenger for Android
With hike messenger say goodbye to stalkers! From your milk-man to your aunts to that creepy guy in college; you don't want them to be seeing your last-seen and status update, do you? Switch to hike and take charge of your privacy. An awesome new hike privacy feature which allows you to hide the chats that you want to keep private from the world and access them only with a password! Your private conversations are now protected & secure from anyone who takes your phone.
WeChat
Free texting, voice messages, and video calls in your pocket. 300 million people love WeChat because it's fast, reliable, private, and always on. Talk faster on the go with voice messages, crystal clear voice and video calls with instant messaging with group chats and animated smileys.
Get WeChat Android App | Get WeChat for PC
Skype free IM & video calls
Say "hello" to friends and family with an instant message, voice or video call on Skype for free. Join the millions of people using Skype today to stay in touch with the people who matter most. There's so much you can do, right from the palm of your hand.
Get Skype free IM & video calls for Android
KakaoTalk: Free Calls & Text
KakaoTalk is a fast & multifaceted messaging app. Send messages, photos, videos, voice notes and your location for free. Make chatting extra fun with an array of emoticons and sticker collections.
imo free video calls and chat
Message and video call your family and friends for free no matter what device they are on!
Avoid SMS and phone charges – unlimited messages, video chat, and audio calls over your 3G, 4G or Wi-Fi connection
High-quality video chat and voice calls
Group chat with friends, family, roommates and others
Share photos and videos
Express yourself with FREE stickers!
Uses SSL/TLS security for chats, and encrypts voice calls and video chats
Optimized for Android tablets
Get imo Free Video Calls Android App
Black Berry Messenger for Android (BBM)
BBM brings you together in the moment with friends and family through instant chats, voice calls, picture sharing, voice notes and more. Download the official version of BBM from BlackBerry now.
Skout – Meet, Chat, Friend for Android
Skout is the global network for meeting new people. Instantly meet people near you or around the world. Discover new friends at a local bar or in Barcelona. Millions of people are connecting and meeting through Skout every day. Use exciting in-app features to increase your chances of friending or chatting!
Hangouts (replaces Talk) for Android
Hangouts brings one-on-one and group conversations to life with photos, emoji, and video calls for free. Connect with friends across computers, Android and Apple devices. Brought to you by Google+.
UppTalk Free Calls SMS & text for Android
Unlimited free calls and texts to any US phone number. Your contacts don't even need to have the app or an internet connection.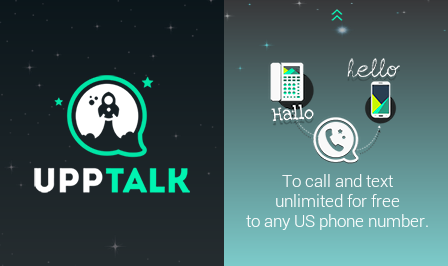 GoChat
With GoChat, you can meet and check out the people around your area. More like dating apps i.e., happn and Tinder Android apps.
Features:
Talk to your friends
Login via Facebook or Instagram
Your Facebook and Instagram photos are automatically captured
Advanced privacy settings
Profiles of interesting people and chat
Your messages are stored encrypted and strictly 3rd parties can not be reached
Get Go!Chat for Facebook for Android
Spy Whatsapp for Android
Want to spy on what time someone logs in without being online in whatsapp? With Whatsapp Spy you can do it, download this free app and you can see if they are online or what time is last connected without update your time connection. All in a completely anonymous way and without entering the whatsapp.
Get Spy Whatsapp for Android | Also Whatsapp Sniffer APK
Fast for Facebook
Fast is a new and free client to manage your Facebook© account! Fast gives a great and full experience even to the less powerful device! You can use it also as social reader, you can organize your list and read-share all the stories from your favorite blogs or newspapers.
Get Fast for Facebook Android App