Android is one of the best OS that is being used in more than 200+ and many people find this interesting and affordable. Many mobile phone companies have integrated Android OS as their phone's operating system to get more and more sales. However, there are many people hanging out with their friends and family members on their Android smartphones/tablets using social chatting messengers Android apps.
We know that in this modern age everybody is looking forward to find free Android apps and many people are looking to make free phone calls & messages nationally as well as internationally by making use of 3G/WIFI connection. So, in this way, Android application developers make this easier to make free phone calls & messages by using Wi-fi connection.
KakaoTalk Free Calls & Text
KakaoTalk is a fast & multifaceted messaging app. Send messages, photos, videos, voice notes and your location for free. Make chatting extra fun with an array of emoticons and sticker collections. Fast, fun, easy way to communicate with friends and family. Uses internet connection (3G/EDGE or Wi-Fi) for calls and messaging by number-to-number.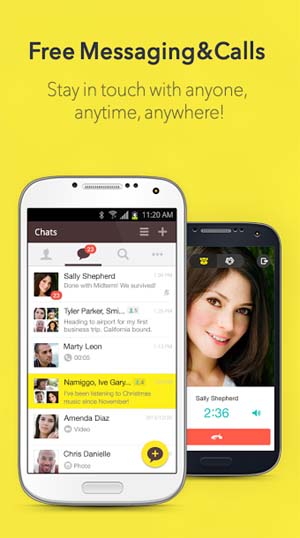 Talkray – Free Calls and Text
Call and message your friends with Talkray! Talkray is the fastest free-calling and messaging app. Loved by millions of users. Send your friends messages, pictures, or even call them all at once for free over Wifi or 3G!
Send text, voice, picture, and video messages
Free calls, no hidden fees or ads
Group calls with 25 people
Push-to-talk voice messages
Free Calls & Text Messenger
Voxofon is all about making free calls, sending texts and messages with pictures, video and location to any mobile phone. In addition, you can make cheap international calls and send SMS texts to any phone number – even feature phones. You can always earn FREE call credits by doing everyday activities like trying new apps or watching ads.
Get Free Calls & Text Messenger for Android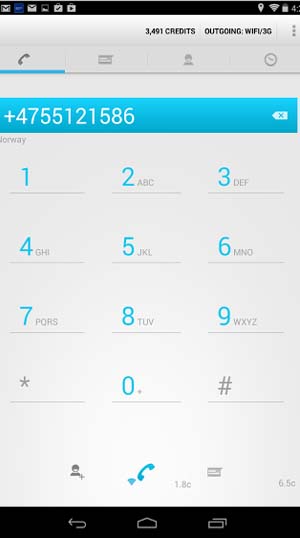 Text Me! Free Texting & Call
TextMe is a cross-platform messaging application that allows you to send text messages (real sms) to any phone number in United States, Canada, Mexico and 100 countries in the World for FREE. Also, if your friends install the app as well, you will be able to do a lot more with them, including FREE CALLS and FREE VIDEO CALLS between Android and other platforms. So Sign up, share TextMe with your friends and start a call or a video chat for free. Of course, you can also text them for free!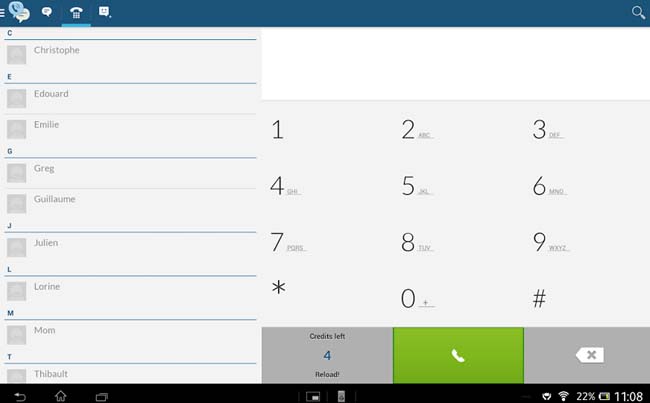 textPlus Free Text + Calls for Android
textPlus is the downloadable alternative to expensive monthly mobile phone plans.
Free texts / SMS to any US or Canadian mobile number
More than just free SMS texting. Get cheap domestic calling and international calling
New! Set 'n Forget Monthly Subscription: unlimited calling for just $2.99 (US & Canada). Limited time pricing
Free messaging and free phone calls to the other 60 million textPlus users around the world. Best free messenger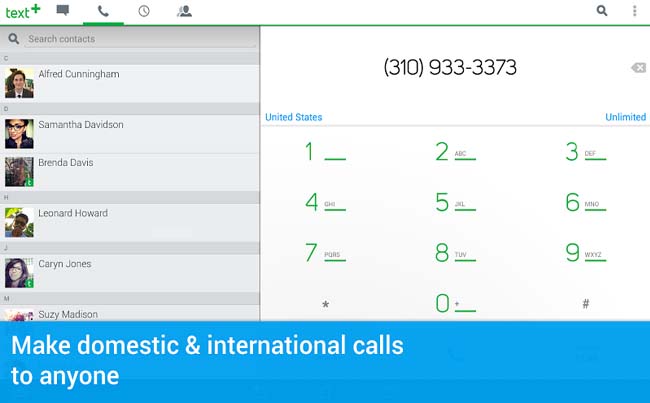 Maaii: Free Calls & Messages for Android
Maaii is a free mobile communications app that combines voice calls, text messaging and social network integration. Spice up your chats by downloading more stickers, animations & audio effects; create clever video caller ID; share photos, music, videos, and more! Call & text; share funny audio effects, stickers, animations, music, videos, and more for free! Call non-Maaii users' mobile & landlines globally with MaaiiOut at super low rates! Maaii is used in more than 200 countries
Get Maaii free calls & messages Android app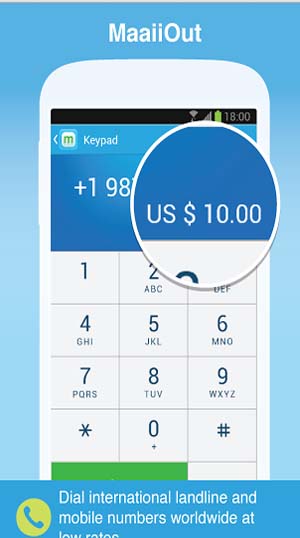 Libon Free Calls & Voicemail for Android
Discover the 60 new destinations that you can call with Libon. FREE chat with everyone! Really EVERYONE! Your contacts don't even have to be Libon members. Send instant messages to all your contacts.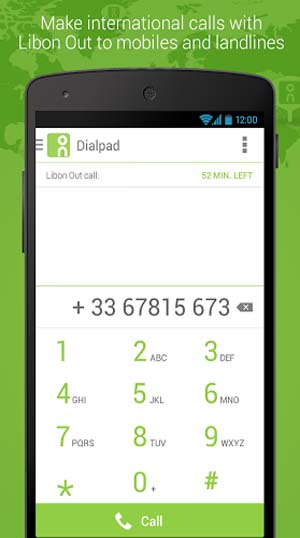 Talkatone free calls + texting for Android
Turn your Android device into a phone: get a FREE U.S. phone number, make and receive FREE texts and calls to U.S. phone numbers. Take your device with you and call and text US numbers on WiFi without paying outrageous roaming costs. Call and text using a WiFi connection or cellular data (3G/4G/LTE).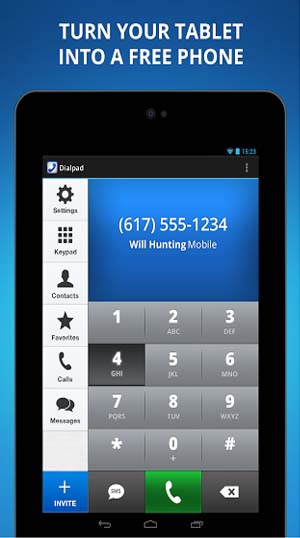 Rebtel: Cheap and Free Calls
Rebtel is hands down the best way to make international calls on your Android phone. Call 20 million Rebtel users for free and pay amazingly low rates to call anyone else.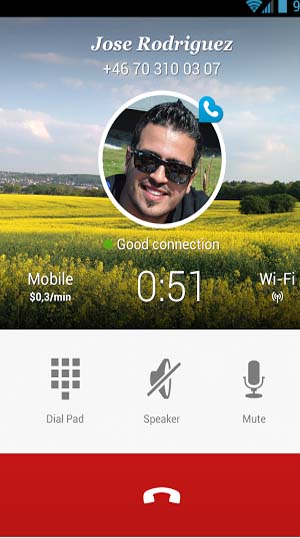 FooTalk is the easiest way to call anyone from your Android device. Footalk provides you to call all your Facebook friends for free and no phone numbers needed at all.