I must call Nanu as one of the most amazing communication Android app ever as I found this Nanu Android application in communication category over at Google play that offers amazing features like calling to anyone in almost every country even on 2G networks.
Nanu free calling Android app that brings to you the most gorgeous features and it is totally different from Viber, Skype, Line and whatapps like free communication apps available over at Google play. If you are using Nanu then you have every mobile networks access to call on and everywhere you go for price of none.
Nanu is on a mission of bringing free calls to everyone and everywhere. And if you are thinking about "all free calls available" then the answer is "yes".  If you have access to a big city mobile network and calls between apps like Skype, Viber, and line then you must have to install Nanu app on your Android device and speak to Nanu Android app because it works on any mobile network even on 2G networks.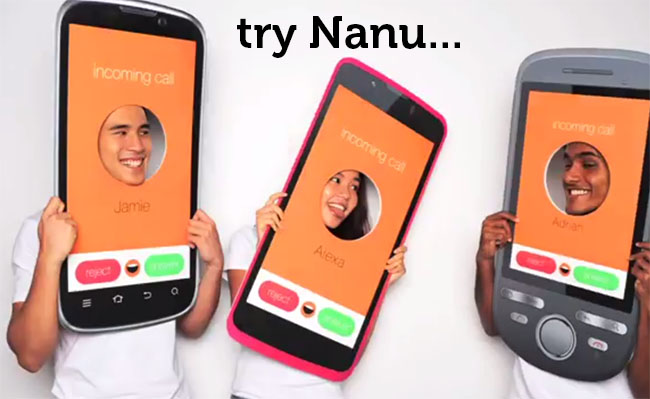 Nanu is a clever little app that allows you to make free calls on your mobile phone. right now, it works on Android smartphones/tablets but soon, it will work on most other phones. Nanu doesn't need a fast network, so unlike Skype or Viber, it works on 2G and congested networks.
You can download Nanu app for free and install in your Android devices in seconds from Google Play store. The best part of Nanu Android app is no app purchase or upgrade that's what nanu makes different from all other chatting Android apps. This app launched in August and it have some features limitations such as Nanu Android app is currently providing only 15 minutes of free Nanu to non-nanu users calls to first 1 million users who download Nanu.