If you are Android user then you must take care of your privacy and you should know the most important things that maybe get you in trouble, if you don't care about them. Like your Gmail account synchronized with your Android smartphone/tablet. Yeah, most people don't care about their privacy when they use Android smartphone/tablet because they are totally unaware of it when they use it. [Confused]
Let me tell you HOW.
I know you maybe thinking that what the heck? If you are using your Android device then what's the problem with your privacy. Well, it's about your Gmail account where you have all those conversations, important docs in you G-drive, and more…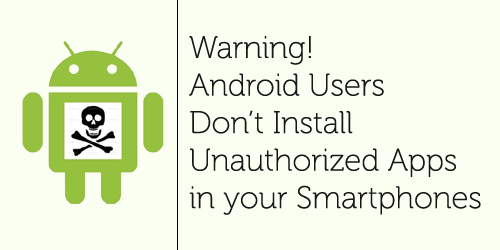 You mean, how it can vulnerable?
Well, in these days of technology Android application developers are developing tons Android applications and in this way internet hackers also took part in the Android development and developing applications for Android users  that harm them but still users don't know about how those apps can harm them.
Yeah, you know what that means? This means that your privacy is not secure anymore because we couldn't install Android apps until we link Gmail account with Google play and once we linked our Gmail account to Google play then at this point you must take care of what applications you are installing.
So, your Gmail account is open to Android app and the developer can easily take your Gmail account by executing a couple of codes to get your email and password within the app database. This means if you use unauthorized Android applications then you are just hitting your leg with HUMMER. Yeah, that's what I mean it.
Now, you probably understand the meaning why you should not install unauthorized apps in your smartphones/tablets.