After Google Nexus devices, Samsung have started top implement the easiest way to unlock OEM on Samsung devices. You don't have to worry about any hardware stuff any more like we used to do i.e., for example Xiaomi Mi A1. In this article, I have shared easy way you can unlock bootloader on some of Samsung edge, Galaxy devices using OEM unlock method.
You will be able to find OEM unlock on Samsung devices after following the simple steps below on your Samsung devices.
I repeat, it doesn't work on all the Samsung smartphones.
What is Bootloader?
Bootloader is the heart of Android Rooting because bootloader allows you to install Custom ROMs in your Android device. As Custom ROM is not as the same as original OS (Stock ROM). And Custom ROM can cause your phone and already installed apps to stop working exactly how it should work.
Things you should remember while unlocking bootloader
Let me tell you that on unlocking the bootloader will void your phone's warranty. Weather it's an Official Firmware or Unofficial Firmware on unlocking the bootloader on your device, the phone manufacturer will not be able take any guarantee of your device to work properly.
The methods can be different for unlocking bootloader on Android smartphones depending on device manufacturer.
OEM Unlock on Samsung smartphones
Follow the steps:
Go to Settings → Tap on Build number 7-8 times
This will make developers options available inside Settings
Now, if you have OEM unlock toggle available in your developers options then you are lucky because it depends on variants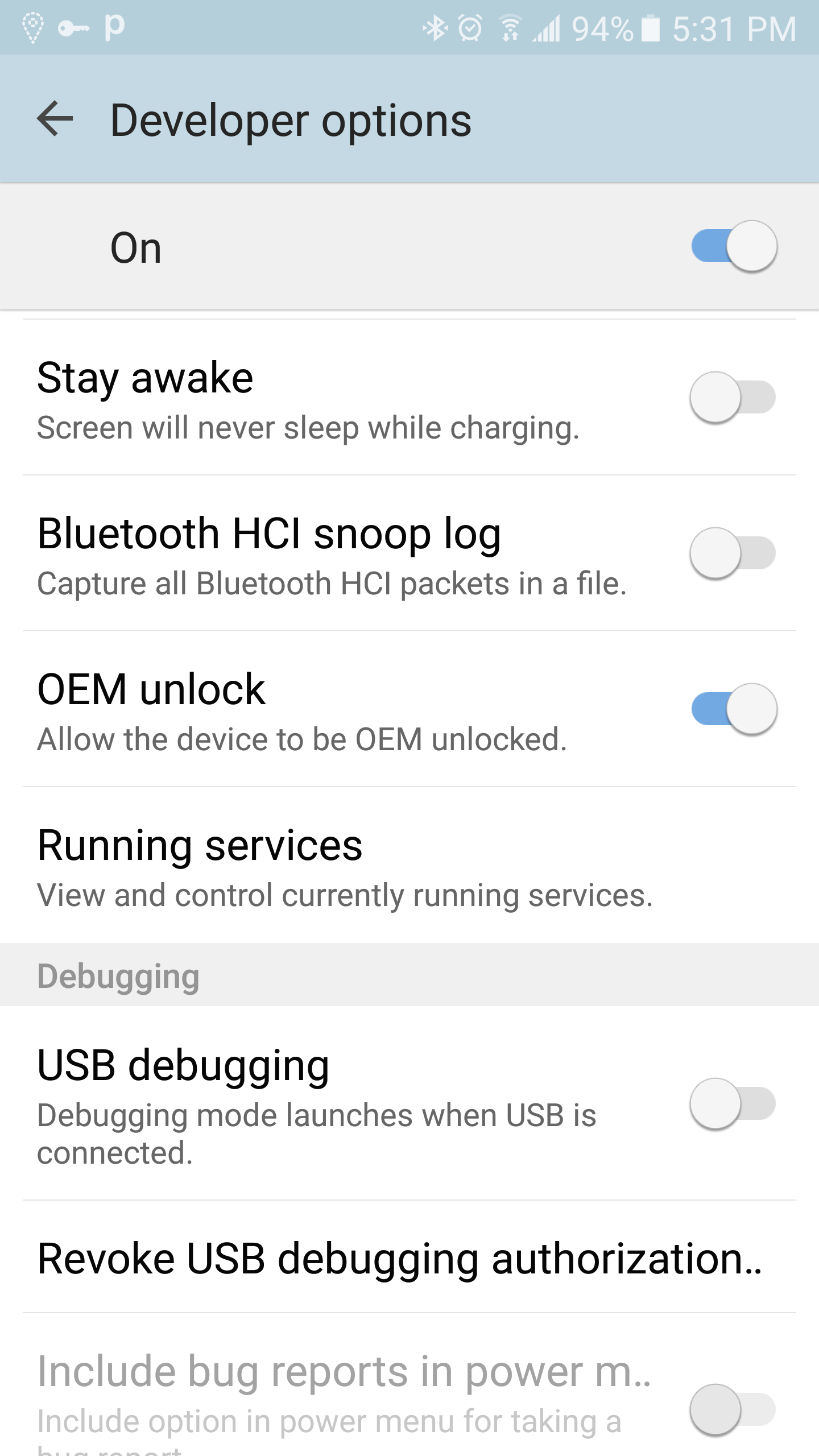 You can one-tab unlock bootloader (OEM unlock) on your Samsung smartphone
Tapping over blue toggle sign will unlock bootloader not all Samsung smartphones will have it
That's how you can easily unlock bootloader on Samsung smartphones now. Feel free to comment below if you don't find OEM unlock on your smartphone's developer options.