First of all, let me explain something about Torrent file and the word what Torrent is? Well, Torrent is a file sent via the BitTorrent protocol. It not like other computer files like .mp3, flv, etc. However, it could be about any type of file such as a movie, song, game, or application. Torrent contains a complete file of a movie, song, in .mp4, flv, mp3 format which are stored in a torrent file. Why it is different from other regular computer files because you can download things way faster via .torrent from BitTorrent protocol as compared to regular file download. So, BitTorrent protocol use multiple PCs to transfer a single file required by each server in order to reduce the bandwidth for the sake of server maintenance.
So, we have now understood the way .torrent file works and now let me just tell you what I am going to show you in this article. It's about Torrent file downloading right from Android device so if you have any .torrent file you can download the content from the torrent file to your Android device just like we extract things from a .zip file in PC. I know that sounds good.
Below is the list of the best Torrent file downloaders Android apps in 2018 that you can use to download the content from .torrent file to your Android device.
Note: I have listed down these Torrent file downloaders for Android in 2018 as per as user rating given by Android users on Google Play (Official resource for downloading Android apps in Android device). Beside these torrent file downloaders for Android you can also find the best Android download managers apps on this site.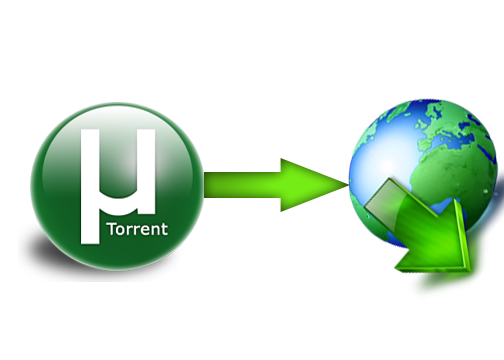 Best Torrent File Downloaders for Android in 2018
µTorrent® – Torrent Downloader
uTorrent is the official torrent download Android app that will allow you to download all kinds of .torrent file content in your Android device easily. So, just find the torrents and easily download them directly to your Android smartphone/tablet in 2018. The downloaded content from torrent files will be save to external SD cards if the smartphone memory limit exceeds. Integrated media player for better music listening experience. There is no limit to speed and size if you have enough memory in your smartphone including the SDcard.
Get µTorrent Android App | µTorrent Android Latest Version
BitTorrent® Torrent Downloader
Find torrents and download them directly to your smartphone/tablet, with the official BitTorrent® App for Android. The BitTorrent torrent Android app is a beautifully simple way to discover and download media, anywhere. Select files within a torrent, to minimize your storage footprint for downloads. You can choose your torrent download location, to help you stay organized. For the best performance and avoid running up your data charges with your downloads, just use the wifi-only mode whenever possible (Recommended).
BitTorrent® Torrent Downloader Latest Version
Vuze Torrent Downloader
Vuze Torrent Downloader Android app has arrived. Lightweight yet powerful, this bittorrent app brings complete torrent management directly to your smartphone or tablet. It's simple, fast and easy to use for torrent downloads. Download the new Vuze Torrent Downloader app today and access the media you want your way.
Vuze Torrent Downloader app | Vuze APK Latest version
aTorrent | Torrent Downloader
aTorrent is yet another native peer-2-peer BitTorrent software especially for Android devices. Using aTorrent you can download the media files with ease right from your smartphone/tablet. You can select the torrent file which you want to download and also there is an ability to choose the download folder where you wish to store your downloaded content from torrent files. You can pause the download in the middle of the downloading process and can resume it whenever you want.
Get aTorrent app | aTorrent latest version APK
Torrentex | Torrent Downloader
Torrentex is lightweight torrent client for Android for downloading content over bittorent protocol. It provides easy and fast torrent downloads anywhere with your mobile device without any limits. Using Torrentex application you can download multiple files from single app interface.
Torrentex app | Torrentex latest version APK
Flud Torrent Downloader
Flud is a simple and beautiful BitTorrent client for android. The power of BitTorrent protocol is now in the palm of your hands. Share files with ease from your phone/tablet. Download files directly to your phone/tablet.
Get this app | Flud latest APK
Torrent Download Manager (TDM)
TDM (Much like IDM) is a native BitTorrent client and the fastest torrent download manager for Android users. Like other downloaders the TDM also split a file into multiple parts and employing multi threading you can boost your download speed by 5 times or more (depends on the server). You can resume a failed download from the point is failed (you won't lose you downloaded data).
EZ Downloader Torrent
EZ downloader is the best ways to download torrent files directly to your smartphone/tablet easily, including torrent support.
tTorrent Lite | Torrent Client
tTorrent is simply the best bittorrent (P2P) downloader client and tracker for Android based devices. Download large files like free movies, free music albums, free software programs, free MP3 files and other entertainment media to your phone or tablet very fast. High Speed Internet connection (Wi-Fi, 3G, 4G) necessary!
Get tTorrent Lite app | tTorrent lite latest version APK
aDownloader | torrent download
aDownloader is a native bit torrent (bittorrent) downloader based on P2P protocol, it is based on libtorrent, and use OpenSSL. aDownloader is also an HTTP downloader with break-and-resume feature, suitable to download large size using direct HTTP link. Works fine in any Android device.
aDownloader app | aDownloader latest version APK
FrostWire Torrent Downloader
FrostWire Android app helps you to make torrent file search right from app interface without leave the app. You can easily make multiple searches torrent indexes with FrostWire. Searches will be separated by the file types, ready to download just one click away. The best part of FrostWire Android app is that you can also play most of the files right one app interface before even downloading of the file is complete. Play feature while downloading is great because you will be able to know the quality of the HD videos.
Download FrostWire for Android | FrostWire latest version APK
The other top 10 Torrent file downloaders for Android