(Last Updated On: February 19, 2018)
Xiaomi is throwing such amazing feature rich Android smartphones in the mobile market these days. People are loving Xiaomi more than Oppo just because it has Xiaomi PC suite that helps its users to easily connect Xiaomi to PC.
You can also download Xiaomi USB drivers and install them on your PC in case, if you don't want to install Xiaomi PC suite. However, I will only vote Xiaomi when it comes to provide smartphone features to its users. I was browsing xda-developers Android forum and I jumped into Xiaomi firmware updater 2.0 that made me thinking, how cool are developers of Xiaomi.
In this article, I'm going to show you how you can update your Xiaomi Android device's firmware. That's cool, because many of Android smartphone companies won't understand it but Xiaomi gives its 100% when it comes to satisfy its users.
Xiaomi Firmware Updater 2.0
That's right, you can now update firmware of your Xiaomi device by yourself. No more flashing firmware from the mobile market. Install Xiaomi firmware updater 2.0 on your PC and start flashing new firmware file on your smartphone.
Note: Flashing firmware will definitely void your smartphone's warranty so…
Think a hundred times before you take a decision but once the decision is made stand by it as a man (Quote from Quaid-e-Azam Mohammad Ali Jinnah great leader).
Before Xiaomi firmware updater 2.0, all users were suffering a problem known as Firmware update. So, thankfully a PC software is made available to you which can help you to update firmware on your Xiaomi devices. I have listed down the names of Xiaomi Android smartphones that you can flash using Xiaomi firmware updater 2.0.
How to Update Xiaomi Firmware
The download link is provided at the end of the article which is a simple shell script. It helps you to generate Xiaomi firmware flashable zip files automatically for every MIUI new update. This script automatically downloads MIUI official stock ROMs, both developer and stable, Global and China.
When you run the script it download the official rom and extracts the firmware-update folder, which generates firmware flashable zip with auto-written "updater-script".
These operations will be uploaded automatically on two servers
Server of Developer ROMs (updated every Friday)
Server of Stable ROMs (updated every fortnight)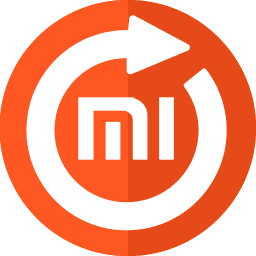 Xiaomi Firmware Updater (Supported Devices)
Xiaomi Firmware Updater 2.0 (Important Note)
These files contain the complete "firmware-update" folder, means it needs your bootloader (Another way if your device have OEM unlock option) to be unlocked OFFICIALLY, so if you unlocked it unofficially you have to remove "emmc_appsboot.mbn" and "non-hlos.bin" and you'll be okay.