(Last Updated On: April 24, 2018)
RSD Lite is one of the best flashing kit for Motorola users. Flashing Motorola smartphones have become easy with RSD lite tool. It helps Motorola Android users to flashing their Motorola smartphones easily.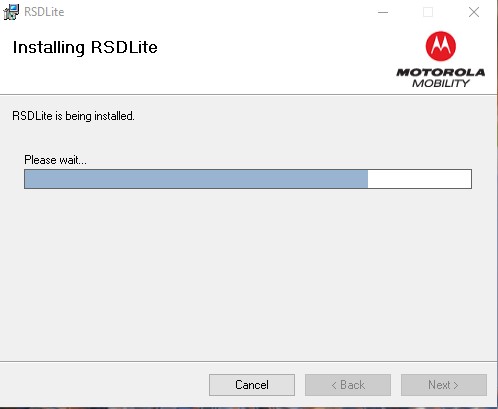 In this article, I've shared the up to dated (latest version of RSD lite) that you can download on your PC in case you want to flash your Motorola device with RSD lite 6.2.4. My cousin is using Moto G4 play and go this error "No service" when she enters GSM card on her phone. So, I looked around the internet and found the solution for how to fix GSM unlock issue on Moto G4 Play and I gave her the YouTube video link on how to flash Moto G4 play with RSD lite 6.2.4.
How to GSM Unlock Moto G4 Play with RSD Lite
My cousin was finally able to fix 'no service' issue on Moto E4 play with the following YouTube video on how to GSM unlock Moto G4 play.
No service happened to her phone because she updated to Nougat 7.1.1 using Official OTA update. I don't know what to say, but that's how she explains the issue.
She was so happy to flash Moto G4 play with RSD lite and that's why I'm here explain her story on how important RSD lite Motorola toolkit is. This software is used to get the phone's control back by flashing stock firmware or if your Moto G4 play is bricked you can unbrick from bootloader mode or fastboot.
Download | Download RSD Lite Flasher Drivers