(Last Updated On: October 16, 2017)
PC suite for any mobile is the best ways to communicate in between i.e., PC to mobile. You can easily file transfer with PC suite from PC to mobile phone without any USB driver. You don't have to install Android USB drivers if you are using PC suite.
Previously, we have managed to share Motorola device manager, HTC sync, LG PC suite, Nokia suite and now I'm going to publish web PC suite-file transfer for Amazon Android.
Don't worry about getting your data lost because with Amazon PC suite you will be able to backup your entire phone in PC and restore any time soon.
Read also: Backup any Android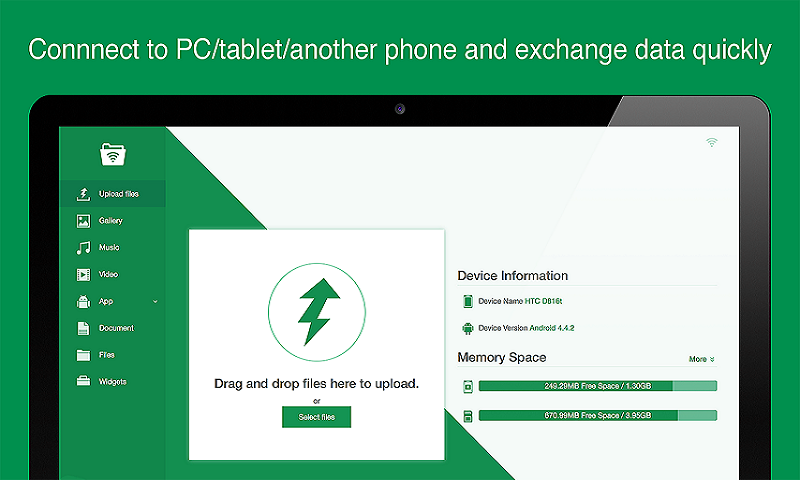 Download Web PC Suite-File Transfer for Amazon Android
Web PC suite app you can file transfer from PC to Amazon Android wirelessly. No more USB cable is required when you are working with Amazon Android. It doesn't matter where you are, file transfer between Android and PC can be done wirelessly and freely. Web PC Suite also allows you to connect Android to your PC/Mac/Tablet wirelessly. Amazon PC suite has support remote connection, which means you could transfer files even if there is no Wi-Fi connection.
Note: When you use remote mode, the data will be transferred over mobile data.
But when you are using Wi-Fi connection, transfer speed is beyond your imagination.
Features:
Wireless file transfer between Android and PC
Manage your Android on Webpage
Cross-platform file transfer and management
Full screen to play video on PC browser
Batch operations
Read Android TXT files on PC Big screen
Download Web PC Suite-File Transfer for Amazon Android