There is no shortage of software options for companies. Software developers have been busy over the last decade searching for ways to improve efficiency, reduce human error and increase company profits. The accounts payable department of all companies is important and has to be monitored. Software helps with these two aspects as well as many others. Stampli is one software solution companies can adopt for online invoice management.
6 Reasons you should use Stampli Invoice Management System
Here are 6 reasons why Stampli is the best online invoice management system for companies.
Integration Capability
Many companies are already using some kind of software to manage their business. For several years, companies used spreadsheets. Often, spreadsheets were used to manage financial data and other information. The use of spreadsheets probably led to the creation of one of the most popular accounting programs on the market. The developers of Stampli understand that the business professional probably already has programs they are utilizing. So, the developers are not trying to change anyone's comfort zone. Stampli, therefore, is capable of integrating with current systems. This means that data, processes and other information sync. Nothing is lost including time. Simply have the IT department follow the prompts and give the necessary administrative approvals.
Built-In Communications
Properly managing invoices ensures that only legitimate invoices are paid. The accounts payable department requires internal controls to prevent fraudulent invoices from going through the pipeline. Internal controls also prevent double payments, missed payments and late payments. Every company's invoice management procedure is a little different. A smooth process requires communication. Taking invoice management online allows for the invoices to live in a centralized system. Those who have permission can access them and leave notes. Whenever someone involved in any particular invoice takes a look at the documentation, the notes will also be visible. Whether exceptions have been entered or other important information added, things are less likely to get lost in the shuffle.
Smart Paperless
Going paperless has several benefits. While it is true that it has a positive environmental impact, digitizing documents offers several business benefits, too. The original invoices still have to be properly stored. By creating digital copies, duplicates that are stored in the cloud and the program are kept safe, too. When the invoice is making its rounds for approval, it is less likely to get lost. This feature also truly begins the quickbooks automation process. The artificial intelligence and machine learning components begin to learn your company. The program can begin giving prompts and detecting errors. All this put together streamlines the repetitive tasks of the accounts payable department through automation. Streamlining and automation leads to an efficient staff as well as the opportunity for an improved bottom line.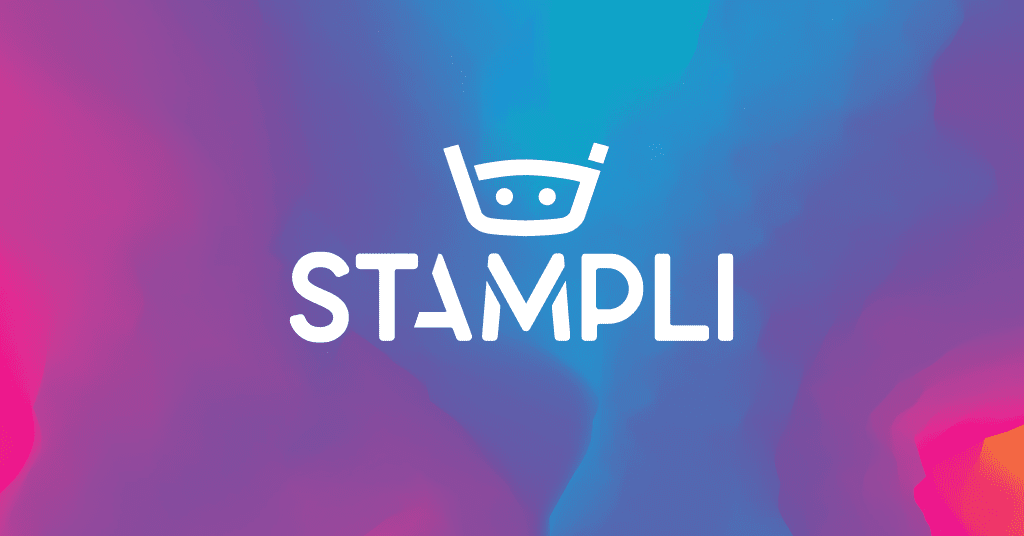 Payment Freedom
Software developers understand that their products have to give users freedom. One freedom that Stampli affords to users is payments. The software is not going to force a company to change their payment methods. This is especially true if the current payment method is working optimally. There could be payment methods that your accounts payable staff is not aware of that they could consider in the future. Payment methods are evolving just like so many other facets impacted by technology. Maybe there are other payment forms a company was already considering. This is an opportunity to learn, test and try.
Fraud Prevention
Internal controls are setup for the accounts payable department because one intent is to prevent fraud. Managing paperwork and keeping up with documentation is not easy for large companies. It can even become challenging for mid-size companies. To remove suspicions and hours of oversight, automation through software makes fraud prevention easier and more efficient. By instituting permissions and prompts as well as checks and balances, fraudulent invoices are less likely to see the light of day. If a fraudulent invoice manages to make its way into the pile of legitimate invoices, there are still enough controls available to catch it before a check is signed. A process that forces bills to be matched against their purchase order is one option, for example. Mandatory documentation is another.
Quick Installation
Anyone who has ever had to update an application or install a program on a desktop computer knows that this process is not always short. On a desktop and laptop, security checks require that the administrator enter their password and give permission. Stampli requires permission, too. The IT department can be confident the installation will not take more than 24 hours to process. This means that there will be minimal interruptions to the accounts payable department's workflow and operations. No department wants unnecessary disruptions because everything they do is important. Stampli not only will not cause interruptions; it will deliver worthwhile resources.
Picking out the best online invoice management system is not as difficult as it sounds. Consider Stampli and its advantages.