There's a good number of audience that always craved for apps with filters, that allowed to change your facial features, be it putting on a hat, making a puppy dog face, tanning yourself, changing gender, or the likes. This paved way for applications like Snapchat, with its fancy filters and uniqueness, that spread wildly across PlayStore, and amongst people.
Today, no celebrity or an individual, connected to social media, hasn't tried Snapchat. However, we're not here to talk about Snapchat, we are here to discuss the ever-growing, viral app, called 'FaceApp,' that has taken people, by a storm. FaceApp has gone viral for its ingenious ability to create old age photos using Artificial Intelligence.
The accuracy that the app gives you, in terms of deriving your 'old-self,' us unparalleled to any other face editing/ swapping app. Needless to say, the pictures produced are generally quite solid, and hard-to-believe, if you'd ask us. But still, there are a number of individuals who claim that FaceApp does not work well with their faces, pointing out to its flaw, that it doesn't work perfectly for everyone.
This reader is exactly for those, who are not unhappy with the results of FaceApp and look to seek decent alternatives, that might produce better and more accurate results. For that purpose, we have compiled a list of 15 best alternatives to FaceApp, that you can try out in 2019, easily available to download, at the PlayStore.
You can also download the original FaceApp Android app for your Android smartphone/tablet here.
Best Android FaceApp Alternatives in 2019
Aging Booth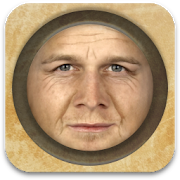 Aging Booth is, perhaps, the closest alternative to FaceApp, due to the similarities shared. Aging Booth app generates your old photos in seconds, just like FaceApp. Additionally, similar to FaceApp, the interesting thing about Aging Booth is that the app generates very natural and realistic results.
There are no superficial stickers or unnatural blemishes. The process to generate your old-photo is pretty much simple. Just download the app, open it up, choose your photo, either from the gallery, or take a new one, and just hit the start button. After a few seconds, you'll be entertained by your old-self, probably from 2050.
Oldify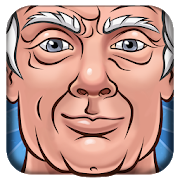 Oldify is also one of the better FaceApp alternatives, which produces good results, and overall, does the job quite well. Like FaceApp, Oldify allows you to generate your images, from the future, producing a result that most likely will depict how you will look, when you grow old.
The good part about Oldify is that you can manually enter your age and fine aging images. Additionally, you have access to other unique filters as well. Go ahead and try this unique FaceApp alternative, in 2019.
Face Changer Photo Gender Editor
Face Changer too, like FaceApp produces your old images, and does a decent job in doing so. The main distinguishing factor is that, with Face Changer, you can also change your gender, in order to see how you might've looked if you were born female or the other way around.
The app itself is packed with features, which includes bald portraits, skinny face, and much more. The overall result is quite attractive here. Try out this feature-packed FaceApp alternative, which you'd definitely enjoy to use in 2019.
Make Me Old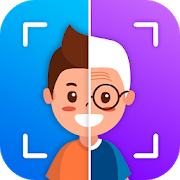 Make Me Old is an above-average FaceApp alternative to try in 2019, that might just do the trick for some, who found FaceApp to be rather down for them. The app allows you to create aging photos but is missing features like creating young images and changing the gender.
However, the app is decent enough and does a satisfactory job. If you want a simple and decent app, that does the job well enough to satisfy your needs, then Make Me Old is the right alternative for FaceApp, for you to try in 2019.
Download | Make Me Old – FaceApp Alternatives in PC
Old Face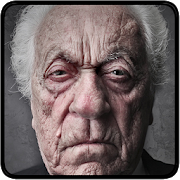 While Old Face cannot be given praise similar to FaceApp, but for users who didn't like the end result of FaceApp, then Old Face is worth-a-try. You can create old-aged images, that produces average to above average results, at best. And it's safe to say that the output that is produced, isn't artificial, it's decent enough.
You'll love the app, for its ability to produce natural-looking skin tones. You may capture an image from the camera, or choose from the photo gallery. Just head up to the PlayStore, and download the app, and give it a shot.
Face Secret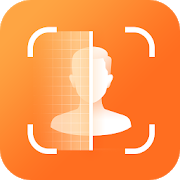 Face Secret app is another very decent FaceApp alternative. It is a feature-rich app, that has additional benefits, like the ability to tell about your characteristics, beauty, love, health, wealth, ethnicity, and much more. The app is pretty good when it comes to packing features, and the result it produces is generally good.
The highlights of the app include Age Challenge, Palm Scanner, Baby Prediction, Ethnicity Analysis, Beauty Scan, Beauty Competition, and support for Zodiac signs. You'll like what the app has to offer.
Old Face Camera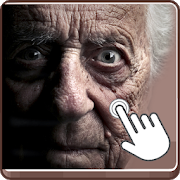 Old Face Camera is quite different, as it gives you a live camera view, of how you'll look in the future when you grow old. It's a unique Face-Aging booth if you'd ask us. The fun part is that you cannot only take pictures of your old self but record videos as well.
You may talk, wink, pull-up a face, or do anything you want, as you record your older self. Also, there are some nifty tricks and features like masks with vintage glasses, and realistic mustache or beard. Try the app out, and share results on Social Media. You'll love it!
Agify: Age your face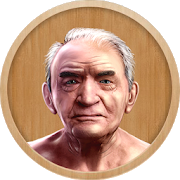 Agify is pretty much the same FaceApp-type app, that does the job well enough. You either choose a photo from your gallery or take one from the camera, the end result would be an average old-aged photo of yours.
Some of the features that Agify includes are: Automatic Face Detection, Face adjustment, shake to switch back and forth, and a bunch more. You can share it on social media as well. All in all, Agify is an average alternative for FaceApp, that might just do the trick for you, in 2019.
HiddenMe FaceApp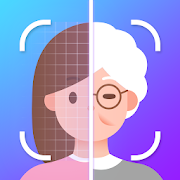 This FaceApp alternative is heavily acclaimed by the developer, who goes on to say that HiddenMe is one of the most trending apps of 2019, sporting around 5 million users, who have tried the app out. They also go on to say that the app is Number 1 in over 11 countries (unspecified).
However, in our testing, the app didn't leave us awestruck, neither did it leave us wanting more. It does the job well enough and is a good alternative to FaceApp. This is also one of the more feature-packed apps you'll find, with other features like generating a baby version of yourself, or how your baby will look in the future.
Head out and try the app, you'll enjoy it. Keep in mind that you're on a trial of 3 days, for free, then you'd have to pay the premium, in order to continue. But 3 days will be enough for you to decide.
Face Reading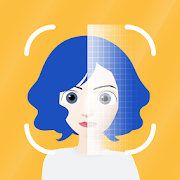 Face Reading is an overall decent FaceApp alternative, following the same premise of producing an old-aged picture of yours, pulling in some attractive photos. It also incorporates other features like what your future baby will look like, face reading, beauty competition, and much more.
There's nothing fancy here, but it's decent enough to give it a try, and the results might come as a surprise to you if you didn't like the results produced by the FaceApp.
Miss Sibyl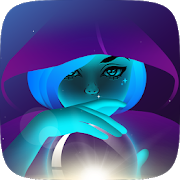 Miss Sibyl FaceApp Alternative is marketed as a Time machine, in a sense that, it produces both your old aged photos and photos of your younger self, as well. The app claims to have combined self-developed big data, and advance AI technologies, in order to generate better results.
As convincing as the name is, the app itself is average, at best. It might do the trick for some, or it might not for the other. But it is definitely worth a shot.
Age Face – Make Me Old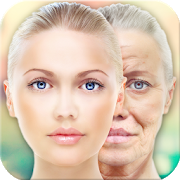 Age Face is another typical old-aged face booth application, similar to FaceApp, in terms of the concept, but not quite at the level of FaceApp. The results are rather sluggish, but it is one of the better options available at the PlayStore, with some good positive reviews, meaning that, for some, it might do a good job. Look no further, try your luck out with this one, and share the results on social media.
Face Aging – Make Me Old 2019 Photo Editor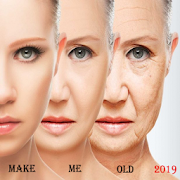 Unlike other apps on our list, this one's similar in concept to FaceApp, but changes in the platform, slightly, as it offers an editing experience. Here, once you select your photo, you can choose from a number of different old-aged filters to apply, and select the result that best suits you.
You can choose your own mustache, beard, hair, or whatever you want, which makes you look better, as an old man. The app itself is packed with filters and features, and you'll definitely like it for the enhancements it offers you. It is a similar, yet different and unique alternative to FaceApp, for you to try in 2019.
Old Face Maker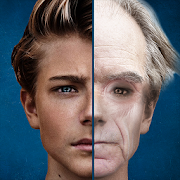 Old Face Maker is another typical FaceApp alternative, that produces fair results, but with mixed user reviews. The concept and mechanism are the same, where you select a photo, and the app generates an old-version of your selected photo.
However, the results are a bit off, and grainy. However, some might like that effect and choose to prank their mates, rather than make their own faces old. Do give it a try, and see what results it offers you.
Face Age (Free)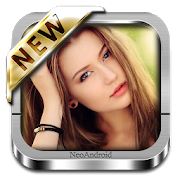 A low-capacity FaceApp alternative, that you can try out if you're looking for something different and a bit softer. The app uses Artificial Intelligence, but the overall results are of mixed opinions, you might like them, or you might hate them, but there's absolutely no harm in trying it out. To some, it might do the job quite well.