It's Summer and individuals set out to indulge themselves in a number of outdoor games, to enjoy the Summers, in all its glory. One of the most popular outdoor games for summer is Golf. You grab the club, hit the field, and take a prestigious shot. With that being said, not everyone has the luxury of enjoying the sport outside. However, that does not mean you can't enjoy the game, altogether.
With the advent of gaming, Golfing games have emerged as one of the most popular ones on the PlayStore. It won't give you that real feel, but the gaming experience will simply suffice. If you're a casual user, simply looking forward to enjoying the very fragment, that Golfing serves, the following top 15 Best Android Golf Games, that we have carefully assessed, will give you a wonderful experience.
15 Best Android Golf Games
WGT Golf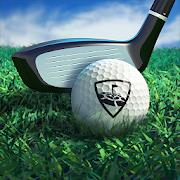 One of the best golf games out there, providing a complete package. The graphics on this one is extremely compelling, with top-notch physics and gameplay. The game features real brands, real courses, and to top that all off, the controls are very easy and intuitive.
The game also includes an online PvP (Player versus Player) Mode, Multiplayer Leaderboards, Tournaments, and much more. Additionally, there's an exclusive tournament where the winner wins a trip to the US. The game is based on the freemium model, meaning it's free to download on the PlayStore, but with additional in-app purchases. All in all, the game is a definite try in 2019.
Download | WGT Golf – Golf Games App in PC
Golf Star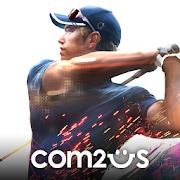 Another very compelling golf game, and an all-rounder. Witness and experience the game in real-time, be it single or multiplayer. The graphics are very realistic, with mastery of golfing techniques onboard. Also, the physics of the gameplay is also on par with the real-life game.
The game modes included, are Career Mode, Match Challenge/Tournament Mode, and Goodwill Match Mode. The game also features live events and tournaments, including online gameplay with pros all over the world. Each mode has its own unique feature, and makes the user want to try all modes, and enjoy the game to its fullest.
The game's absolutely free to download, with additional in-app purchases. However, bear in mind the annoying ads, that will pop-up every now and during the gameplay.
Download | Golf Star – Golf Games App in PC
Golf Battle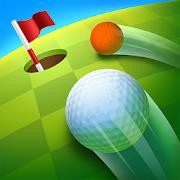 This pick of ours is for the online cravers. Golf battle is one of those golf games, where the emphasis is not only on the interesting gameplay but also how much fun it is to enjoy the game, with your friends and family. Hence, the game features a unique 6 versus 6 online PvP.
It does also provide a 1 on 1 mode, but the emphasis is on that 6-player mode, which is in a race format. There are plenty of levels and unlockables onboard. The game isn't too overwhelming, it's a simple, casual arcade golf game, where the focus isn't on picking out professional clubs, but rather making the game more entertaining, serving the purposefully.
The simple element of the game itself allows you to enjoy the game and not take it too over the top or take it too seriously. Do give it a try in 2019, if you're looking for a fun-packed golf game, absolutely free to download.
Download | Golf Battle – Golf Games App in PC
Golf Clash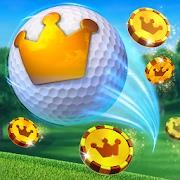 Golf Clash is one of the most popular, free-to-download, Golf games available at the PlayStore. It is also one those arcade-based Golf Games, for you to simply get into the spirit of the game. You simply have to flick your finger to hit the ball. The aiming mechanics to flick that ball are also pretty nifty.
Other features include Online PvP, Weekly Events, In-game chats, and much more. Additionally, there are weather conditions, that change the course of play, which is very unique to see. The game, even-though not entirely polished, offers a decent arcade golfing experience.
Download | Golf Clash – Golf Games App in PC
Idle Golf Tycoon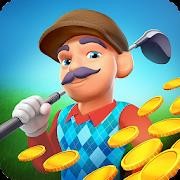 A unique golfing experience, taking into elements of earning money through golf and enjoying golf, all together. The game serves the slogan: 'Never stop Golfing when playing Idle.' The slogan simply provides you what the game offers. An intuitive, yet different golf game, where you play the game while earning money.
The goal is to play and explore out new ranges. The word idle provides the game some unique features like upgrading in the supermarket, while simply grabbing a cup of coffee, getting a hole in one, while eating sushi, or traveling the world. The game is about the management of golf, at its very best. The game's absolutely worth a try in 2019, available to download for free, at the PlayStore, incorporating in-app purchases.
Desert Golf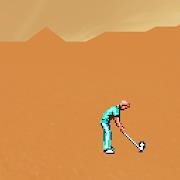 Another one of our arcade picks. Desert Golf is perfect for a casual arcade golf game. The game features simple graphics, simple controls, offline support, and much more. The goal is pretty much to put the ball in the hole, as many times as you can.
The game is not, in any way, overwhelming, and is not one of those complicated golf games. The game is not targeted to the more 'Serious' users. Although Desert Golf does come at a price tag of $1.99, that's about it, no additional in-app purchases after that.
Flick Golf Extreme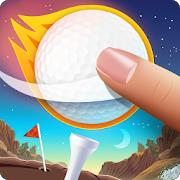 The game is part of the well-acclaimed 'Flick Golf Series.' Again, one of the more popular arcade golf games, available at the PlayStore. Simply hit your finger to flick the ball. The quicker you are to flick, the more distance you will put on.
The graphics are also fair, for an arcade experience. The maps are also unique. Overall, we recommend you give this one a try in 2019. The game comes with a price tag of $2.99 and offers a good gameplay experience, overall.
Mini Golf 3D City Stars Arcade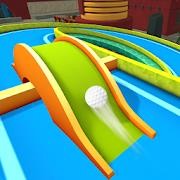 One of the more decent picks. A mini-golf game that's good enough for the users to have a 'decent' gameplay experience. There are a variety of courses to play through, including an online PvP, onboard chat function, different challenges, and more.
However, the energy mechanism is a bit annoying, especially if you're going into 2019. If you're too impatient to wait, you can watch those annoying video ads to get free energy, but then again, who would be patient enough to watch the ads, as well.
The game, yet no idea, couldn't be worse, as well. The game is above average, to say the least. It's free to download, at the Google PlayStore, with the annoying ads I mentioned, and a few in-app purchases.
Neo Turf Masters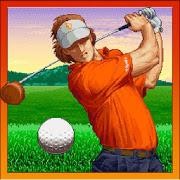 A golfing game with a $3.49 price tag, a bit pricey for the nitpickers, but offering an overall unique 'console-like' experience. Neo Turf Masters is a mobile port of an old console golf game, bearing the same name. Likewise, the game includes local multiplayer support, Android TV Support, and Offline Support.
The game isn't too overwhelming, as its roots are old enough. It actually stands out better than the newer games out there. Plus, you don't have to worry about annoying ads, and additional in-app purchases, after the very first purchase of the game.
PGA Tour Golf Shootout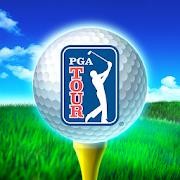 PGA Tour Golf Shootout is one of those golf games, that has a lot going on. Remember, we mentioned 'Overwhelming.' While, in that context, it served to prove a disadvantage, here, its in the favor bank.
Overwhelming, here, simply means tons of features, including Online PvP modes, Single-player mode, Daily and weekly challenges, unique unlockables, compelling graphics, intuitive controls, and an overall great arcade experience.
The game's a good choice to head after, in 2019. However, being Freemium, you get more in-app purchases than exactly our liking.
Ok Golf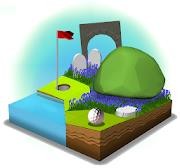 As the name implies, Ok Golf is a decent game, with decent graphics and animations, decent controls, and an overall, decent package. The game features online multiplayer, multiple courses, secret areas, and simple mechanics.
What's interesting is that the game doesn't use a club system, instead, the mechanics are to drag, aim, and hit away. The game costs at around $3, with no in-app purchases (additional). All in all, its a good golf game pick for 2019.
Super Stickman Golf 3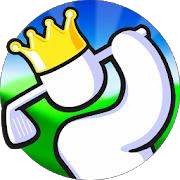 The stickman series, be it any game, has always proven to be very popular amongst Android users. This latest golf iteration is no joke either. One of the better-rated games available at the PlayStore, the game offers a fun experience.
It includes 20 golf courses, two online types of PvP, various powerups, a number of playable characters, customizations to tamper with, Google Play awards and achievements, different unique game modes, and much more. The game's pretty addictive and a good time killer. Also, it's free to download, at the PlayStore.
Download | Super Stickman Golf 3 – Golf Games App in PC
Golf Orbit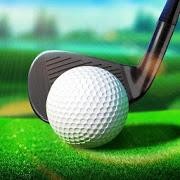 A creative game, for creative users. Very unique elements of the game, providing an interesting experience. Nothing too fancy or over-the-top, but simple enough to get your attention diverted. The aim is simply to hit as hard as you can, which might even eventually lead the ball to land on another planet.
The game is perfect to kill time and to tackle short-term boredom. Give it a shot, as it's free to download, but we warn you against the flood of ads, that lie ahead.
Vista Golf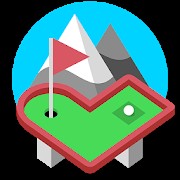 A very elegant mini-golf game by Shallot Games, LLC. The game is characterized by crisp controls, unique animations, decent, interactive graphics, and endless competition, ranging in an array of new courses, every week. If one seeks both fun and frustration, at the same time, then this right here, is the purest mini-golf game, that would serve you both, gladly.
There are three new courses every week, with competitive mode, and an additional infinite mode. You can also brag your achievements, with unlockable badges. Plus, its all for free, with some useful in-app purchases.
Golf Rival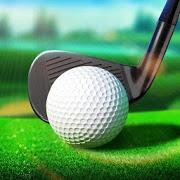 Golf Rival, interestingly, as the name suggests, focus everything on the competition. A fascinating online golf game, for you and your friends to indulge in 2019. The game features some realistic golfing equipment, which adds on to your gameplay.
The scenic view and the graphics are also quite splendid to the eye. You simply have to hit that download button and enjoy the game, challenging pros online, from all across the globe.
This was a complete list of 15 Best Golf Games for Android in 2019. We hope you enjoyed it, thank you so much for your time.