It's ICC World Cup season, and it's the perfect time to gear up and get your adrenaline pumped up, especially for all the cricket fans out there. Many individuals have flown across to support their teams, at the 2019 World Cup, in the spirit of the game, and love for one's country.
However, there are a number of individuals who won't be able to make it to the World Cup, physically. But that simply does not mean, you give up on your spirit for the game, we've got you covered here. So what, if you don't make it to the World Cup, you have your Android Smartphones to enjoy one of the best cricket games out there, in the PlayStore. For that purpose, we have compiled a list of 15 best Cricket games in 2019.
15 Best Android Cricket Games
World Cricket Championship 2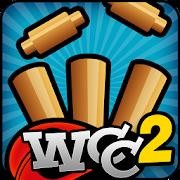 World Championship 2 is one of the most dynamic and graphically appealing cricket games available at the PlayStore. You can enjoy cricket in all the major formats: Test, One Day, and T20. That too, across 32 world-class stadiums, with your favorite national team.
The game offers tons of customizations, and multiple modes to play with. Plus, there is a load of different unique cricket shots, in your batting stance, to look forward too, and show off. The game's absolutely free on the PlayStore, with additional in-app purchases.
Download | World Championship 2 – Cricket Games Apps for PC
Real Cricket 19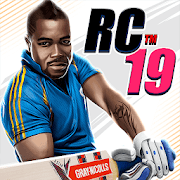 Real Cricket 19, just like its predecessor, is one of the most complete cricket games out there in the PlayStore. The game is already heavily acclaimed for the complete cricket experience, and realistic gameplay, with compelling graphics.
It is one of the more authentic cricket games out there. Apart from the Multiplayer option, you also have the choice to create your own dream team.
Also, the game offers real batting styles, such as defensive, balanced, radical, and many such more. Go head out to download the most complete cricket game for free at the PlayStore.
The Big Bash Cricket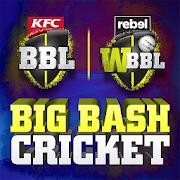 The Big Bash Cricket game is inspired by KFC Big Bash League. For those unaware, KFC Big Bash League is a Domestic T20 Tournament, played in Australia, during the summers. The game follows the exact footsteps of the league, and it is perfectly identical to the domestic league.
You have 8 different teams to choose from, having authentic players, and also giving you a 360-degree ground experience. What makes the game more unique is the ability to play any shot possible, in the batting stance.
Additionally, the game sports 3 basic modes: Quickmatch, Tournament, and Challenge.
Download | The Big Bash Cricket – Cricket Games Apps for PC
Smash Cricket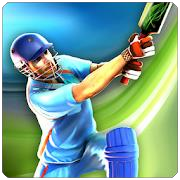 If you want a different type of gameplay mechanism, than your average Cricket Games, then you'll definitely enjoy this one. Here, you simply have to make the maximum number of runs, in the selected number of overs, while avoid being hit in the wickets. You may either swipe right or left, depending on the direction of the ball and simply strike away. There's also an online mode to enjoy with other players.
There are six different modes onboard, including Challenge Mode, Friendly Mode, and World Cup. Additionally, level ups and player upgrades are also offered.
Stick Cricket Super League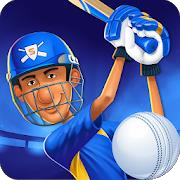 If you want an easy-to-play, user-friendly cricket game, then head out for Stick Cricket Super League, with even thinking about it. The game's an absolute treat and very addictive as well. This one is the T20 variant of the stick cricket series, but fun
enough for you to enjoy. It's quick, easy, and simple, all packed in one. Just click on the right of the left arrow to strike the ball for a six! Enjoy the game for free on the PlayStore.
Download | Stick Cricket Super League – Apps for PC
Epic Cricket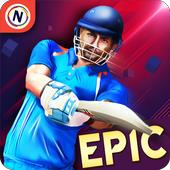 Epic cricket is another very good cricket game out there for you to indulge yourselves with. The publisher of the game is Nazara Games, and they gave delivered well with this one. The game lets you create your own custom series, with many countries, and an array of stadiums.
There are multiple game modes onboard, which includes: ODI, T-20, Test, and Leagues. All in one, it's a good casual cricket game, one that'll keep you hooked for sure.
Download | Epic Cricket – Cricket Games Apps for PC
WCC Rivals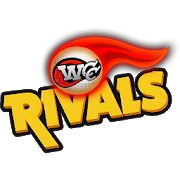 This one is for the users who enjoy online Multiplayer cricket games. The game lets you match against each other, in real-time. You may either choose to bat or opt for bowling. You're basically required to win as many matches as possible and climb up the leaderboard, earning more and more points.
World Cricket Battle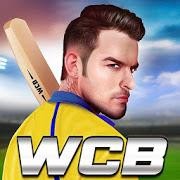 Published by the Creative Monkeys, World Cricket battle is one of the best and most enjoyable cricket games out there. The game features online PvP matches, Career Mode, and different leagues, including the World Cup, Asia Cup, IPL, BBL, and many more.
The graphics are also pretty good, and features like the changing weather are also very unique. The quality of the graphics is directly proportional to the capability of your smartphone. The more advanced and powerful smartphone you have, the more prominent and striking the graphics of the game would be for you.
Download | World Cricket Battle – Cricket Games Apps for PC
Epic Cricket – Big League Game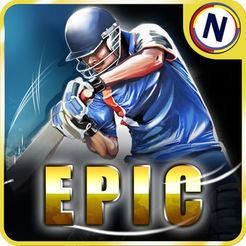 This pick is for the more passionate Cricket fans. The game comes with modern-day formats, ODI, and T-20. Developed techniques and complex algorithms call for an amazingly realistic experience, which is exactly what you'll come to expect, with this one.
The game features HD Quality Visuals, Full-match Live Commentary, Advanced Batting and Bowling styles, and Players with matching capabilities to the original stars. It is also one of the free-to-download options, in the PlayStore.
Real Cricket Premier League
IPL fans, rejoice! We have a pick especially for you. This is perhaps the best IPL cricket game, for Android users, featuring live commentary. Also, the developers of the game are the same as the Real Cricket franchise, so you wouldn't expect any less.
It is the first of its kind and provided an auction mode as well. Likewise, you may build your own squad, in a reality-based auction. Go and hit the PlayStore to enjoy the game, free-to-download.
Beach Cricket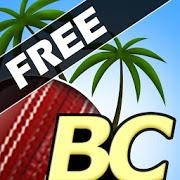 Beach Cricket is a very well-known Android 3D cricket game, at the PlayStore. It is a very unique and interesting game, and cricket enthusiasts would definitely enjoy the game, in all of its concepts.
Get a taste of the sun, the sea, and the sand, and enjoy a casual game of cricket, with a good view, and animations. We highly recommend you try this one, as it is free, and under 50mb.
Gully Cricket Game
A fun-filled cricket game, based on that street cricket premise, for you to enjoy cricket, at the very essence of it all. This is where the stories of most famous cricketers began, playing cricket out in the streets, or in the neighborhood. Gully cricket, hence, is very entertaining gaming, where you get to choose your own batting order, and blast away your opponents, with your splendid bowling and batting.
Cricket Captain 2019
If you don't mind the money or the price tag, and you're simply looking for a premium cricket game, then look no further, this one will fill the void. Cricket Captain 2019 is, perhaps, the most accurate cricket game, available on the Android PlayStore Platform.
It is a real-time strategy game, for cricket enthusiasts, who follow each and every detail of the game. The game allows you to select the country, where you would like to commence your career from, and then rise above ranks, as you progress and play.
You can hire players, make contracts, and trade them to build your team, giving you the records of all existing players as well. All in all, this one is a premium cricket game, that would cost you $11.99.
Doodle Cricket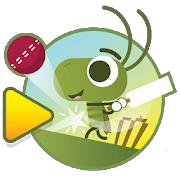 Another very fun-packed and entertaining cricket game, that doesn't take cricket too aggressively, it just stressed upon the basic and casual elements of the game, making it a good time-killer, and addictive one too.
The game is fairly simple, with no controls, whatsoever. There's only one button to tap to score, and interestingly, there's no opponent team, you compete only with yourself.
Even though the game isn't for the majority of users, but for simple users, with low-end smartphones, specifically kids and children, may enjoy a lot with the game.
Real Cricket 19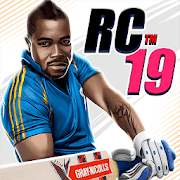 Real Cricket franchise is stranger to none and is very well acclaimed in the Android Cricket Games realm. Much like our first pick, the successor, Real Cricket 19, the game sports almost all the same features, with frequent updates, to make the pick equally compelling to try out in 2019.
Like the sequel, Real Cricket 18 offers the most complete cricket experience, in terms of mobile cricket games. This one's also free to download, at the PlayStore, with additional in-app purchases.
This was the list of 15 Best Android Cricket Games apps in 2019, I hope you guys enjoyed it. Do share your thoughts in the comments below.