If you are facing a black screen issue while accessing Snapchat on Android or iPhone then Hang tight. We have got some changes and tweaks for you to fix the Snapchat camera and black screen issue.
Why is my Snapchat camera not working?
Since 2011, Snapchat has done quite well in the terms of performance and reliability. Snapchat helps you get more social with the core concept that any photo, video, or message you send is made accessible to the receiver for only a short term before it becomes inaccessible. This temporary or ephemeral nature of the snaps was initially mapped out to encourage a more natural communication flow.
But woefully from time to time, it seems that there have been some updates in the app and these updates have led to Snapchat loading screen errors like black screen issues that have transformed the compliments of the users into truculent remarks.
Why does my Snapchat keep crashing?
A couple of days ago, many users experienced Snapchat black screen issues and a sudden Snapchat glitch. They complained that the camera is not working and in turn, showing a black screen issue as a result, they are having trouble using the app and even notifications on the app are failing to appear. Another problem that has also been reported by users is the inability to send and receive snaps.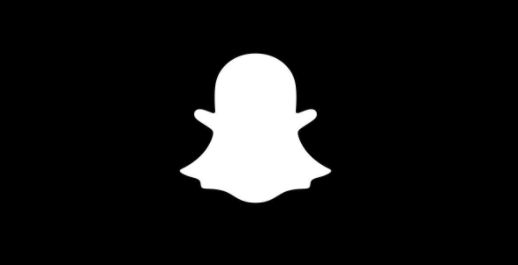 What is Snapchat's response to the black screen issue?
Snapchat has stepped forward and superseded the camera issue saying that they are checking out, but no fix for the Snapchat loading screen error has been officially announced yet.
Snapchat has officially acknowledged the black screen issue on the Twitter page, however, did not give us a fix to the screen error.
We're aware some Snapchatters are having trouble using the app right now- hang tight,
we're looking into it! -Snapchat Support(@snapchatsupport)
We're aware some Snapchatters are having trouble using the app right now- hang tight, we're looking into it!

— Snapchat Support (@snapchatsupport) July 13, 2020
Let's take a look at this issue and the possible workarounds that you need to check to solve the issue before Snapchat itself tries to fix this black screen issue.
Reasons for Snapchat Camera Not working
Does your Snapchat keep crashing? Or are you facing black screen issues? Here we have some reasons as well as their solutions for your camera not working well.
Technical issues or downtime on Snapchat.
Many mobile apps opened at once for too long.
An outdated version of the app.
An outdated software of your Android or iOS device.
Poor internet connectivity.
How to fix the Snapchat black screen issue?
No official fix has been suggested for the black screen issue but some of the temporary fixing methods have been found by users which we have mentioned below:
Restart the Snapchat app
A temporary solution has been suggested by Snapchat is closing and restarting the app that can be helpful in restoring its performance. Many Reddit users have also suggested logging out of the app and then logging in again can also work to get rid of the black screen error. However, users might have to do it repeatedly whenever they encounter the black screen issue on the Snapchat app.
Clear cache and data
Clearing cache and data may help you in fixing the Snapchat loading screen issue. Although this method has proven to work for some users, others continue to face it. However, clearing unnecessary data in the background app is a must. Steps to clear cache data are:
Go to Settings and tap on Apps
Search for Snapchat and click on it.
Now click on the Storage usage option.
Hit Clear Data and Clear Cache respectively.
Restart your iPhone or Android
Another solution to fix the Snapchat black screen issue is to restart your iPhone or Android. This also works as a temporary fix to Snapchat camera issues but can be useful for fixing the camera error until a permanent solution is found. If restarting the app doesn't work then you may need to restart your entire device to close all open apps and clear out the RAM.
Update the Snapchat app
You may also experience Snapchat loading due to the outdated version of the app. Updating the Snapchat app improves the performance of the application, and provides users with optimizations, bug fixes, and new features.
A Reddit user recommends uninstalling the app and downloading the latest version from Google Play or the App Store. If you still experience Snapchat issues, you may need to update your Android device or iOS if you have an iPhone.
Check your device setting
Device setting is one of the important features which also affects the performance of the app. If you are on iOS 14 Beta make sure that the Snapchat app has permission to access your camera and microphone.
To check Snapchat's permission, go to Settings and tap on Apps
Hit the three-dots button at the right top corner of your screen.
Open Permission Manager and tap on Camera
Scroll down to Snapchat and finally see if it's set to Allow.
If there is an issue with sound then make sure to check that your device's volume isn't low or muted or that your device is not on silent mode.
Check your Internet Connection
If you face a sudden Snapchat glitch, then it might be due to a poor internet connection. Reconnect your Android or iOS device to Wifi or Off your mobile data and then On it, then check the performance of your app. You can contact your internet service provider if internet connectivity affects your camera issues.
Conclusion
This brings us to the conclusion of our troubleshooting guide for black screen issues. If still your Snapchat camera is not working and you face the issue of the Snapchat loading screen then contact your device's customer support. There might be technical issues in your device that are settled by the phone company. There is a lot to look forward to, including the elimination of such issues and new bugs.