Forex is a big game of money where 3 trillion dollars traded in one day by Forex traders online and as well as offline. The Forex market opens from the Monday morning and closes at Friday midnight. And many people are making a decent income from Forex and living their lives. But if you are new to Forex then don't worry because below I'm going to show you the best Forex news and analysis Android apps that will help you to learn more and more about Forex in 2018.
Note: Don't trade Forex with your living standard because there is a high risk of losing your money if you are a beginner. However, these Forex news and analysis Android apps will guide you about every single update/news of Forex world. Especially Investing.com is great about sharing 1-second news about Forex.
Forex News and Analysis Android Apps 2018
Stocks, Forex, Futures & News
Join the hundreds of thousands that are using the INVESTING.com app every day to stay on top of financial markets. The world's leading financial app for smartphones and mini tablets delivers real-time, streaming quotes for all financial instruments including Stocks, ETFs, Bonds, Commodities, Forex, Indices, Futures, and Bitcoin. Our live Economic Calendar ensures you're immediately in the know about announcements and events that move the markets.
Build and customize your own portfolio to track your positions. Use our cutting edge technical analysis, live charts, breaking news, and opinion & analysis. INVESTING.com's Android app is a one-stop-shop for traders and investors in 2018.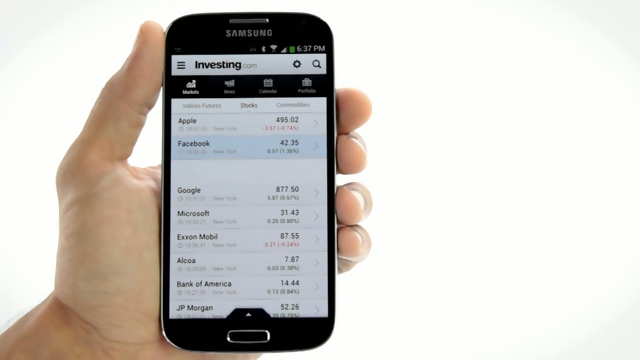 Forex News & Analysis
Stay connected to the Forex market from anywhere with regular updates about major currency pairs. Traders at all levels will benefit from Forex news, professional technical and fundamental analysis, and free Forex signals. Don't miss another opportunity to find a profitable Forex trading position!
DailyForex.com has been covering the Forex world since 2006 and providing free Forex articles to help new traders master the Forex market, which can be read on demand so that traders can focus on the topics that suit their needs and interests. Intermediate and advanced traders can benefit from helpful Forex news and daily analysis provided by expert traders looking for additional guidance to find their footing in the markets.
FXStreet Forex News & Calendar
Welcome to FXSTREET News & Economic Calendar
Our App offers you:
24hr exclusive service.
Real-time coverage of the most relevant movements of the most traded pairs, including majors, small dollars and major crosses
Up to 150 Forex news items per day
Experts analysis and bank's forecasts
Charts and technical indicators
Forex Technical Analysis
Free Forex signals and technical analysis from experienced traders in the market. Our team is a group of professional traders with many years of forex trading experience. With the help of our credible service, we'll show you how to make a profit from Forex trading.
Forex Analysis
Forex for technical and fundamentals analysis, signals and expert opinions. Download Forex analysis for Android by clicking the link below for your Android device.
Forex Signals
Download this forex signals app which will help you to take your forex trading decisions better. It will guide you to open and close the trade on a certain period of time within 24 hours market. It is also good that if you are following news in real-time dedicated to the deepening of the stock exchange, finance, and Forex. Every day, important news on the Italian Stock Exchange and American titles. Trends in foreign currencies, corporate balance sheets and more.