If you need a way to get your audience more and more engaged with your products and services… And if you wish to make your online business tactics such as payment collection and customer interaction exactly fine and hassle free… Then I must conclude, you need an application that lets you make an effective approach to your audience through various platforms (that can be your website) including the social media (a marketing platform that can't be ignored).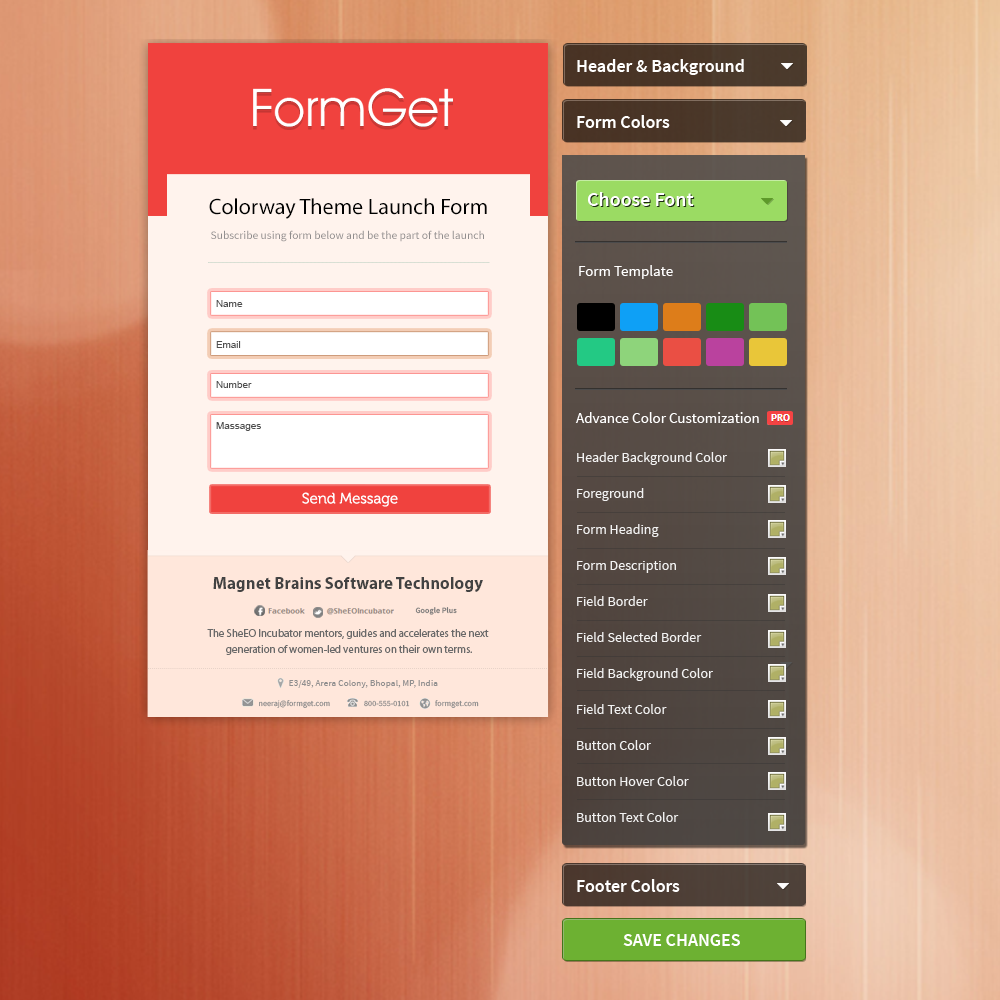 And secondly, you need to provide them the easiest possible way to response back to your marketing campaigns or offers. And when I talk about responses, it can even be a subscription or purchase. So more you need is to provide your customers an instant, easy and well trusted payment making system. These are the core basic requirements that one needs to make good money from online. And believe it or not, rest of things revolve somewhere around this point only. Let's check out an application that seems to have developed with the same concept. Hey there!, not only this, I have a lot to say about this application in fact.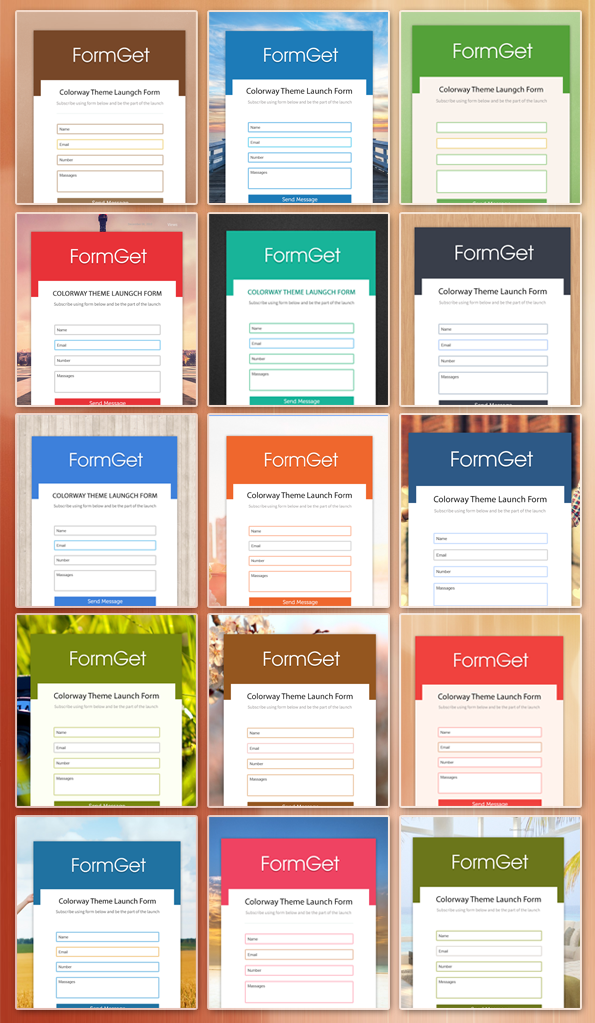 It is FormGet. FormGet is an application that makes all this easily possible via forms. It is for both kind of businessmen – who own a website, and who don't.
With FormGet, you can easily create any kind of form with an ability to collect payments. And then you can get your forms easily distributed in your customers or leads via social networks or any other platform. With FormGet, you can create just about any kind of form that you exactly need and any kind of form that you can imagine.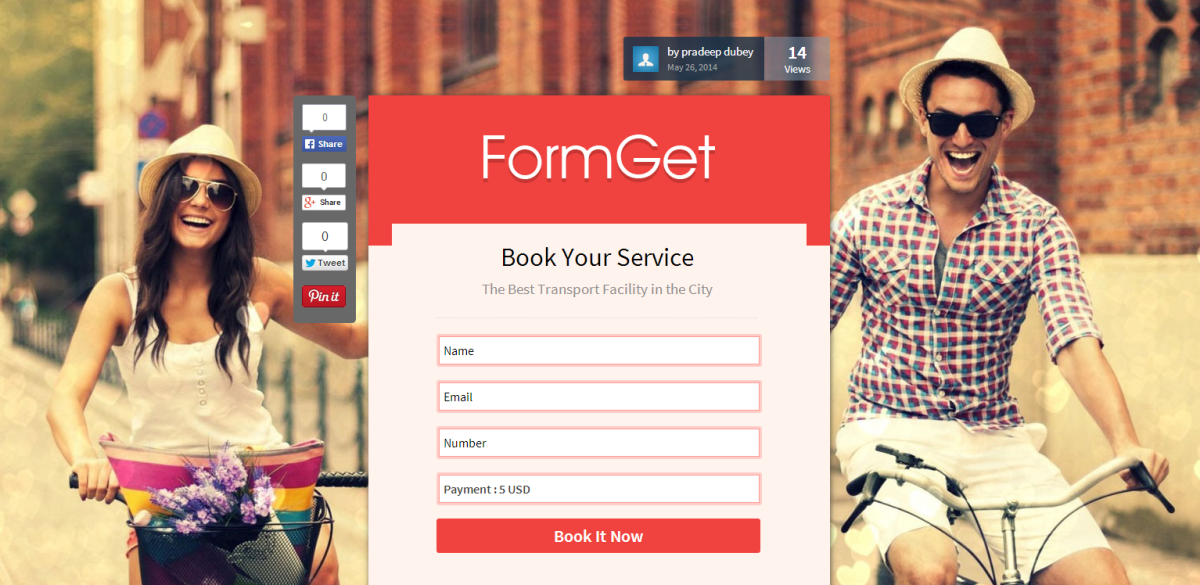 For eg: Lead Capture Forms, Appointment Booking, Forms, Order Forms, General Interaction Forms, Feedback Forms etc., and then share forms with your audience.
Collect Payment even if you don't own a website FormGet makes it easy for you to collect payments from your customers. You can share a form with anyone to let him make an instant payment via PayPal. If you own a website, you can dispatch a form on any page to start collecting payments from there.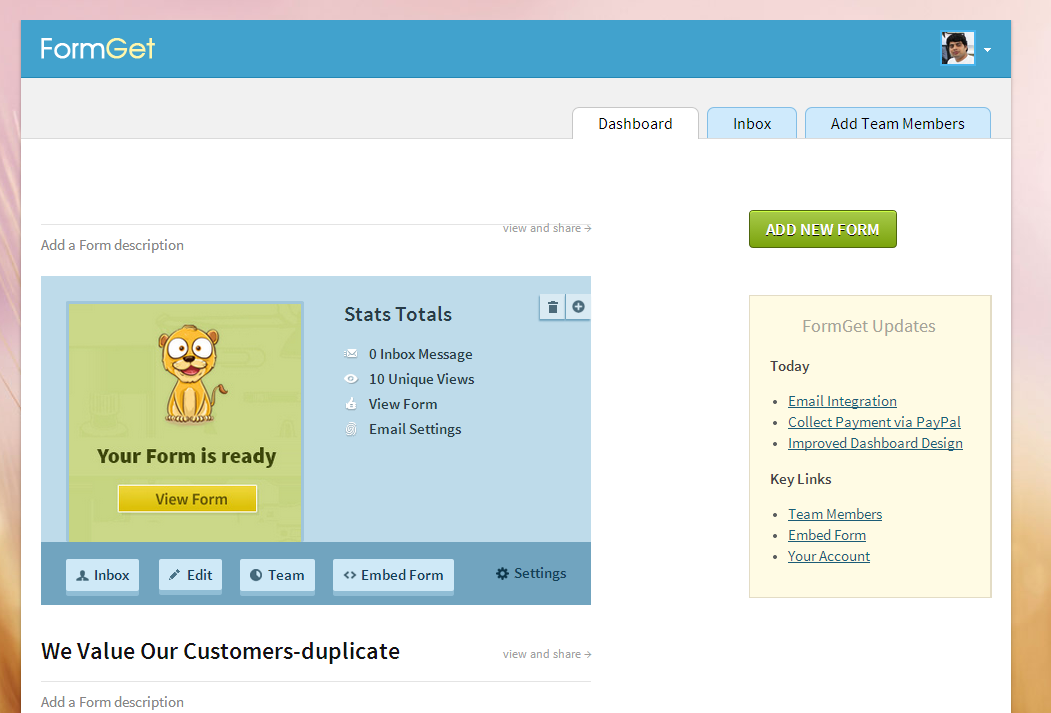 Your Form is Ready within a Minute
Creating any such form is just a game of a minute even if you are a non- techie person or don't know how to code. FormGet is an HTML form generator that lets you create form with a few clicks. There are various predefined fields in the FormGet dashboard that let you create very effective form with advanced features.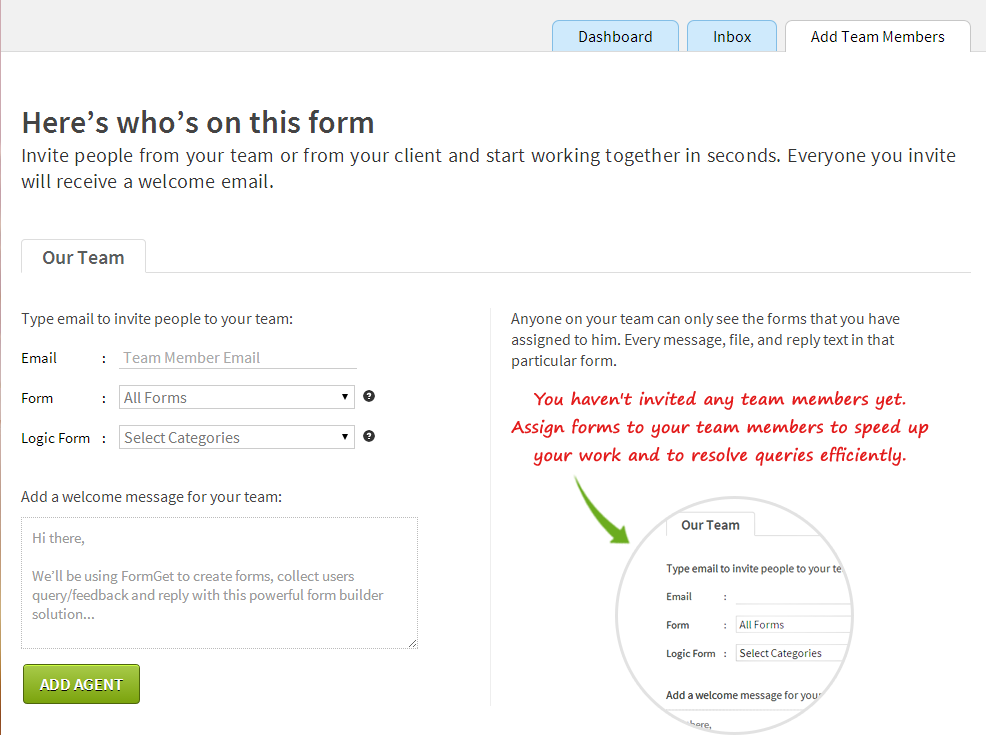 Apart from form general fields, you can use check – uncheck boxes, Drop Down options field, Captcha field, Payment field etc., just by making a single click on any of the fields. Click on 'Next' and you are done.
You can edit your form whenever you feel the need. Also, you can drag and drop and adjust the field positions in the form. How do you want your form to look? FormGet also lets you create the most beautiful forms and there are predefined templates that give desired appearance to your form.
You can put up a banner that will reflect your brand and identity and help you advertize anything through your form only. Actually, you can customize almost everything in your form to make it represent things clearly and effectively.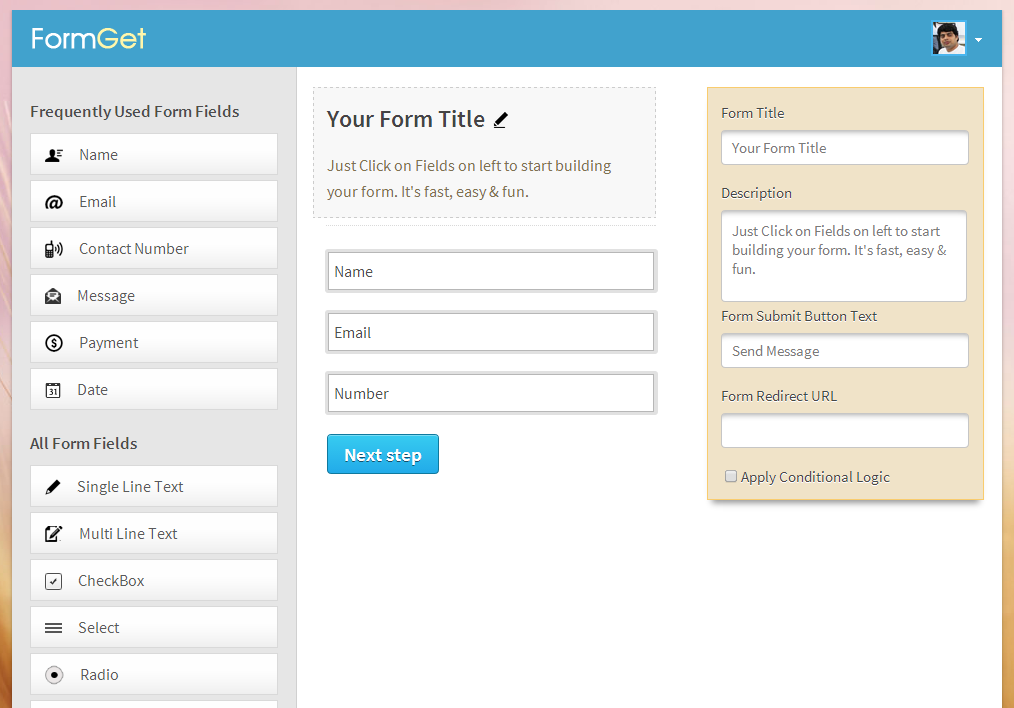 Surplus benefits of using the FormGet application
Track your audience with integrated Google Analytics
Apply conditional logic to your forms and filter the entries as per your choice.
Spam proof entries.
Advertisement and Branding ability.
Let people upload video/audio and other media files.
Conclusion
FormGet application provides a platform to businessmen that even if they don't own a website, they won't be deprived of the any benefits that a business can get from online. At the same time, this application is very much helpful for website owners as well. It lets them harness a lot of things with only just a single application.