With ever-changing technology in the android eco-system, voice-changing apps peak interests of many. You can use the app with friends and ultimately record voices in different formats and voice-tones. Today we are going to discuss 15 Best Android Voice-Changing apps in 2019, that will probably amaze you.
I understand we are all addictive to Android apps, below are some of the greatest voice-changing apps that will leave you astonished. So, without further ado, let's begin!
Best Android Voice-Changing apps in 2019
Voice changer with effects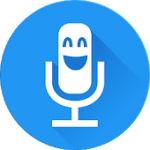 This is an excellent app that can further your plan prank your friends. It has positive user ratings and you can primarily change your voice, listen to the changed voice, record it, apply effects, and finally share it. You can also convert written text, voice notes, so that can come in handy. You can also save recordings, import pre-recorded tunes and link them to your social media.
There are full options to share the final voice recording on most social media outlets that are synced to your phone. While it is not the best option for many, there are multiple users who can vouch for it. The app is quite cool and it has a unique user-interface that is sure to attract users who have an eye for design.
Download | Voice changer with effects APK for PC
Snapchat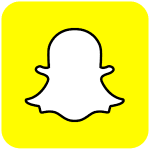 The app is basically an image-posting and messaging social media service that allows you to play with many voice effects and face filters. It also allows you to change the environment, looks, and voice. The Snapchat backup also prevents any media from being lost. Android users have complained about battery drainage problems. It is free to use but there are some occasional ads.
The app works great for people who tend to misplace their backup video recordings; in addition, the voice changer works excellently for those who like to share their media directly on a powerful social media outlet like Snapchat. Clearly, Snapchat has a huge number of users and the benefits of installing the app on android are numerous.
Download | Snapchat APK for PC
Voice Changer by Androbaby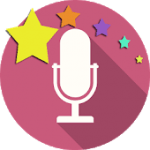 While this app is not new on the market, it is one of the best voice changer apps today. One can apply popular effects on voice recordings like the ever-famous helium effect or chipmunk voice effects. Eventually, you can use the app to share the final product with friends and family.
This app has likable traction towards the various effects that support. In itself, the name is catchy and the positive user ratings translate its success as an app that works effectively in the target market. It is a great way to spend evenings with friends and enjoy the occasional voice-change helium effect!
Downoad | Voice Changer APK for PC
Voice changer for kids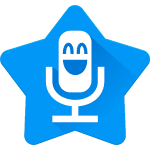 The app is primarily for kids, but anyone can use it. It is packed with over 36 effects, including all the popular ones that are present in other voice changer apps. The app has a simple user interface that makes sense because it targets kids. The design is appealing, but it is a paid service. Users can try the free version before deciding to invest in the paid one that has a moderately low price tag.
The "kid" tag works best to attract audiences such as parents or guardians who would like to purchase an app that ensures utilizable time for their kids. It is productive as it allows young users to engage with the attractive user platform, that too in an easy manner!
Download | Voice changer for kids and families APK for PC
Best Voice Changer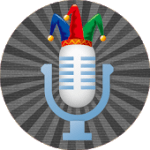 This app is also easy to use and the user interface is straightforward. The app records your voice and transforms it into something funny with the help of voice effects. As the name of the app indicates, it changes your voice into something that is quintessentially funny.
The various effects that are part of the app can be shared directly to social media outlets. While there are many other options that do the same, this app specializes in promoting the "funny-tangent" for users. Individuals can use this app to have an occasional laugh, that too free!
Download | Best Voice Changer – Free APK for PC
Voice Changer by Aleaf Games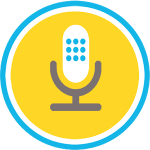 This app uses the fmod voice changer engine that is nice. In addition, you will also be able to use the effects of the fmod voice changer. The app has a yellow tone to it that is present throughout the user interface and is attractive to those who prefer yellow as the best color.
The app is free of charge and it has a high rating that is based with over 100,000 reviews. As the icon of the app reveals, the color scheme is quite individualistic in nature and works well with "yellow" fans.
Download | Voice Changer in PC
Voice Changer by AndroidRock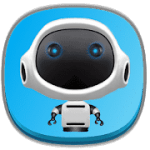 The app is a moderate voice changer. For example, it supports voice effects like a horse, bee, old man/woman sounds and so forth. However, it also supports recording, importing voice recordings of files already present in the phone, and effects can be applied to that. Voice Changer by AndroidRock is entirely free to use and there are no purchases required.
A few ads are present here and there. The app also has a catchy tune to it and the AndroidRock overlay is likely to appeal to some users. There is a reason that this app is on our top 15 voice changer apps list because it also allows options such as man-woman voice change that is pretty focused and can be fulfilled the requirement for some users.
Change My Voice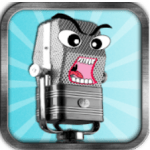 This app aims to change your voice beyond the effects that other apps have. You can record the voice and use some in-app tools to tweak your voice as required. Essentially, you can opt for automatic or manual effects and you can use the presets.
The app allows you to listen to the recordings side by side and make adjustments. This feature promotes the idea of controlled voice-changing. There are no ads and it is free to use, which is an excellent option for many!
Funcall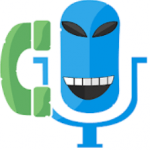 The app is not a simple voice changer, but also has the power to change your voice during calls. It is completely free and it supports a simple user interface. The features include animal voices, female and instrumental voices. This is the go-to app to prank colleagues with a voice that is remotely yours.
Best Voice Changer by xApps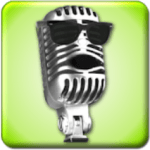 The best voice changer is developed by xApps and it is intriguing because it vows to change your voice beyond recognition. The app is ideally made to pull off pranks or fool anyone. It has great functionality and you simply need to press the record button, record what you wish, and tweak your voice.
There is no way around using the app during calls but it has unique features otherwise. It does not prompt ads and is completely free to use.
Download Best Voice Changer by xApps
Voice Changer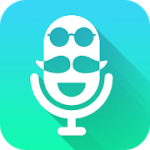 The app is an Android application and it gives you the power to record your voice and apply changes. It is also useful to take lecture notes and record otherwise important notes. The app also has limits for recording, however, it is free to use and has no ads. I suggest you give it a try!
Voice changer by suttung software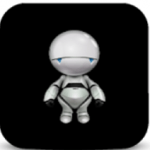 Are in interested to see how your voice sounds as if it were a bird or a robot? The app lets you figure that. You can also use the text to voice feature that can be used by penning down the text and choosing the voice effects once done. It has many voice effects and is free to use.
Download Voice Changer by Suttung Software
RoboVox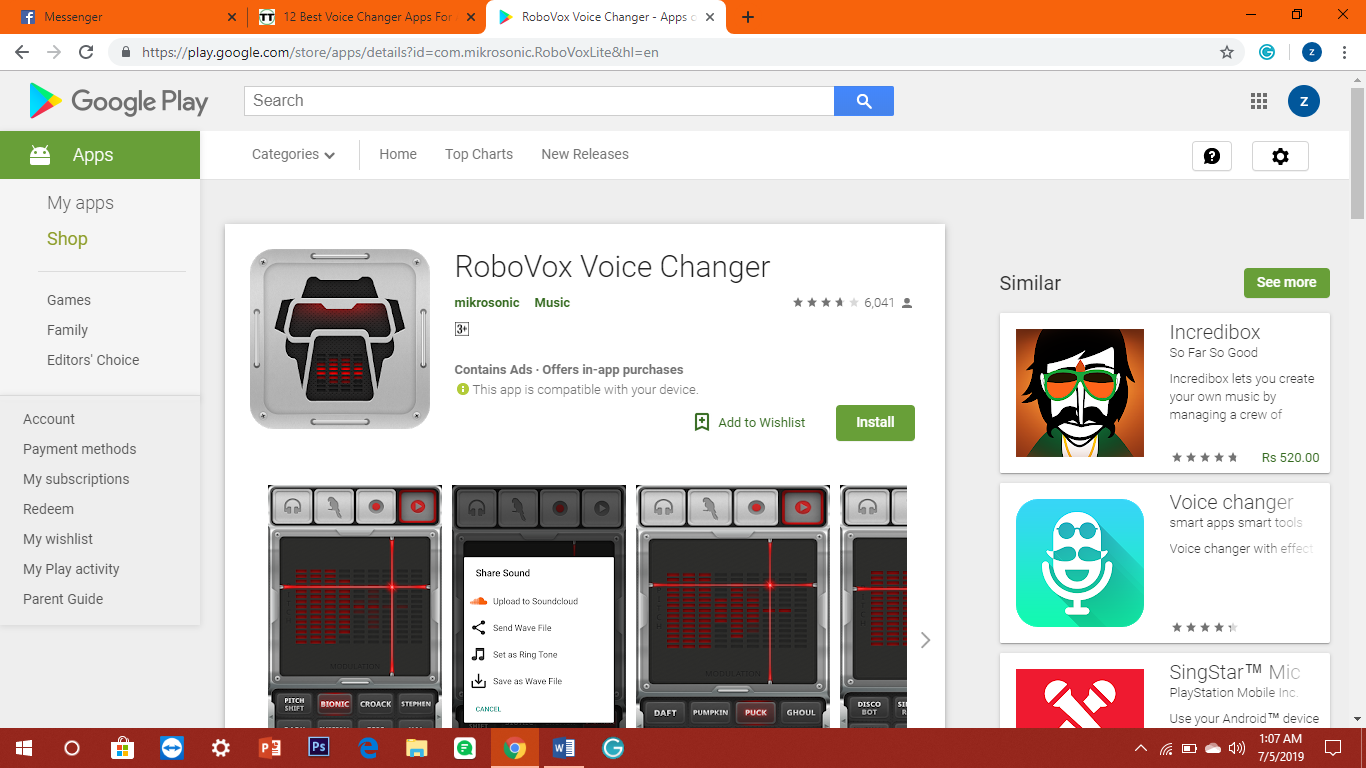 This app is partially decent so much so because the design is not eye-captivating. The features are great though with 32 voices changing options from the pitch to filter types. You have full control over the various effects. The voice-recording feature also allows you to save sounds as a ringtone in various modes. If you are looking for a decent app that has great ability to transform your voice, this works perfectly.
You can easily use your headphones connected to the phone and use the multiple voice effects and share recordings via SoundCloud and Gmail. You can use the 32 effects and work on enhancing pitch shift, Badman, Exorcist, Discobot, Pitch shift, HAL, Prophet, Stephen, to enhance and modify the audio quality. You can also use the x-y control field by dragging the button.
To play the recording, there are different modes like real-time, recording, and parrot. In addition, you can also save it as a WAV file. It also has features with real-time FFT spectral analysis.
Voice Changer incall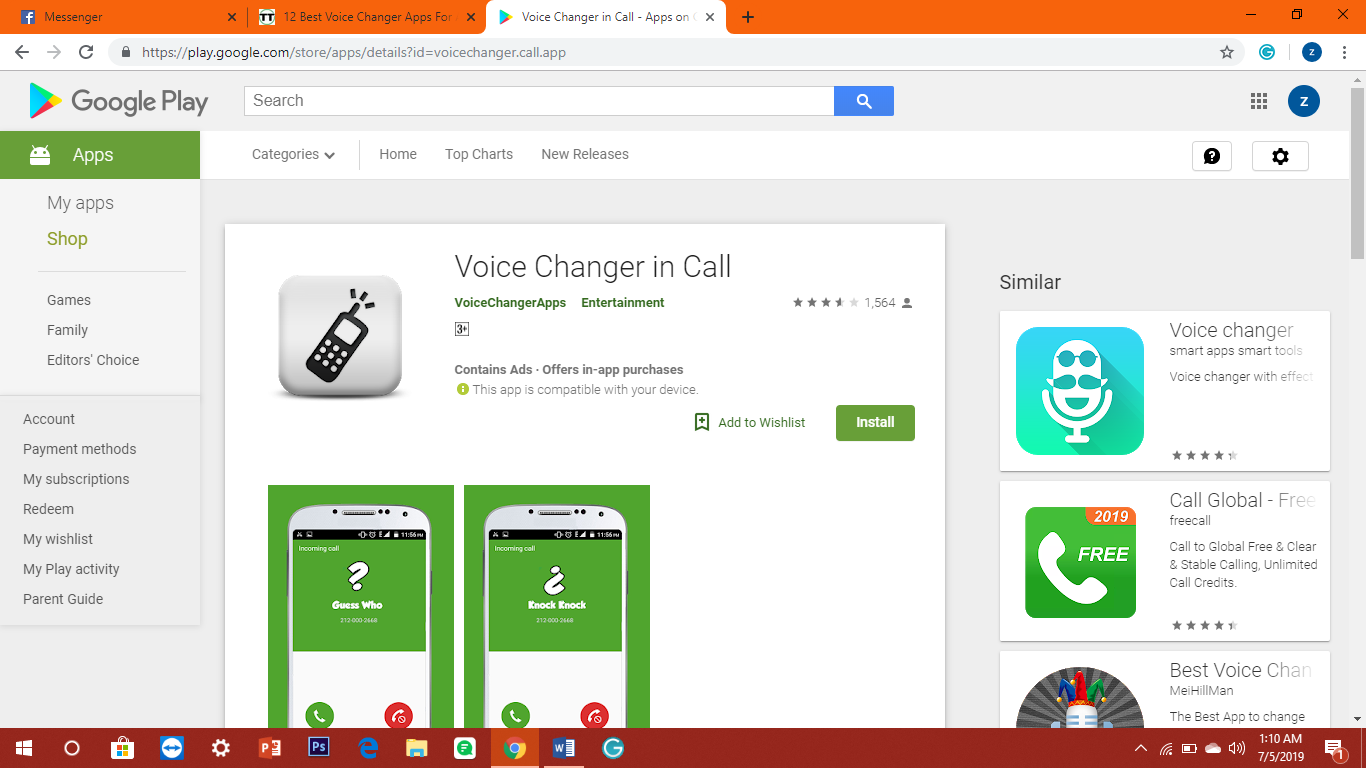 This app is the perfect opportunity for you to prank friends and family. "Weird voice" works with CSipSimple and it is authorized to make calls and stay connected to the WiFi. The app does not hide your call ID but the calling charges are less. It is paid.
Download Voice Changer in Call
MagicCall – Best Voice Changer on Call, Prank Dial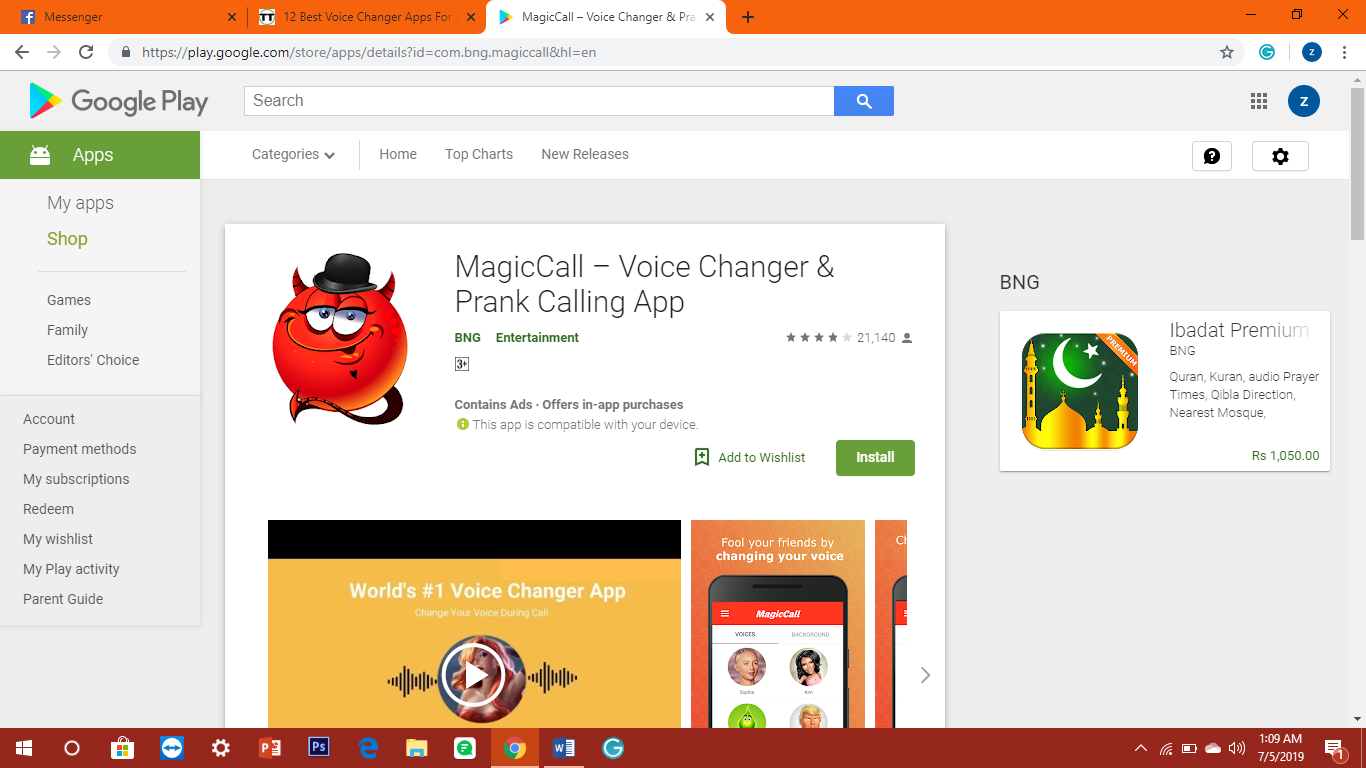 Again, this is a good way to prank family and friends. You can change your voice during the call in real-time. It has exquisite backgrounds such as the James Bond theme to add even more drama while talking to friends. You can now have more fun on WhatsApp, Facebook, and other social media apps by changing your gender entirely on the call.
So this was the most fascinating list of 15 best voice changer apps for Android in 2019 so far. I was super excited to share it with you all, thank you so much for your attention.