Death Shooter 3D is an amazing Android shooting game that gives you an amazing user-interface to shooting and killing enemies. This app has two modes: Counter Strike and Zombie war. Everything is limited like weapons, fuel, health, etc and you will need to buy things from the game interface using your earned money from the game. With the Zombie war mode you can get money faster than counter strike mode. If you want to keep playing with new weapons you will need to upgrade your weapon's magazine to increase capacity and reduce reloads.
Death Shooter 3D Android game is really addictive and you will need to eliminate your enemies by using various weapons in this game. As I already said that this game contains two modes and both offers action packed shooting game and coupled with lots of great features which includes, upgradable weapon magazine, scope, & silencer for various effects.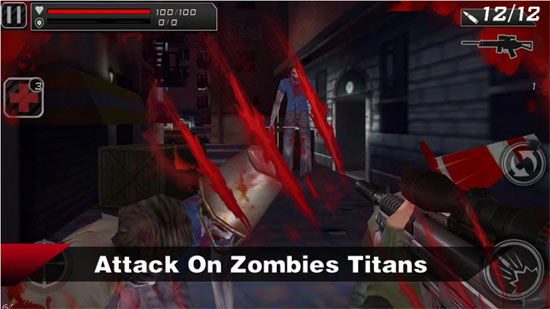 Death Shooter 3D Android game is packed with amazing 3D graphics that makes the game more interesting as compared to other similar Android shooting apps where you will have to kill all the enemies, attack on the zombies titans, make some money to upgrade your weapons from one level to another and finally enjoy practicing the thrill of headshots. Death Shooter 3D is an easy to use Android game that helps you to shoot your enemies and you can also switch to different weapons while playing the game to shoot the enemies.