No matter which sort of shooters you like, first-person, third-person, this list is something special for you. It's the best of both worlds. These first-person shooter games offer you an exciting multiplayer patch-up, that gives you the pack that you deserve. These go on to platforms as well. Most shooter games today, support most of the popular platforms, be it PlayStation 4, PC, Xbox, or the ever-growing smartphone gaming. Keeping that in mind, we have derived an entertaining list to keep you hooked, with the perspective of multi-player shooting games.
Here's the list that we have prepared, which we think are the best modern shooting games out there, that support Multiplayer.
| | | |
| --- | --- | --- |
| PUBG | Tom Clancy's Rainbow Six Siege | Counter-Strike: Global Offensive |
| Apex Legends | Overwatch | Tom Clancy's: The Division 2 |
| Far Cry 5 | Call of Duty: Black Ops 4 | Titanfall 2 |
| Dying Light | Unkilled | Vainglory |
| Nova Legacy | Critical Ops | Modern Combat 5 |
Best Multiplayer Shooting Games in 2019
PUBG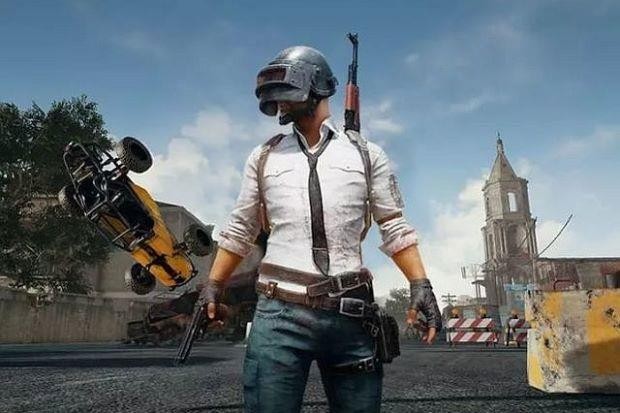 PUBG multiplayer shooting game that broke all records. This simply had to be our top pick. The name needs no introduction whatsoever. The franchise started with PC gaming, with decent popularity, but hit massive outbreak, through the lunch of PUBG mobile, the smartphone platform. While most of the picks mentioned in our read, serve more professional platforms like PC and the PlayStation 4, this multiplayer shooter is a PlayStore success and has simply thrived, in a very short amount of time. The game is actually quite simple. You drop off on an island with 99 other players. The last person standing wins. You'll come across all sorts of weapons, equipment, and much more. Gather your best friends and team up to be the last man standing. It's essentially a Multiplayer online battle royale, with pretty nifty and unique features to make it stand out. All the subtle additions are enough to make PUBG compelling enough to venture upon. You can download Pubg for your Android here.
Tom Clancy's Rainbow Six Siege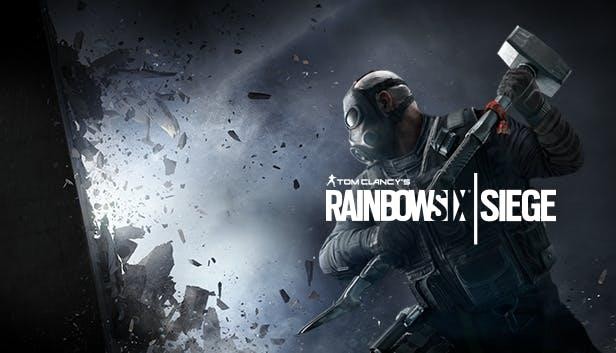 This pick of ours is considered to be a fleshed-out version of Counter-Strike Global Offensive, which is not to say that CS Go is, by any means, inferior, but instead, both of the shooters cater to different audiences. Six siege lets you play either as an elite tactical unit, or terrorists, in a ton of different scenarios. Six Siege incorporates modes such as Hostage Mode, Bomb Game Mode, Terrorist Hunt Mode, Secure Area mode, and many others. The additional unique modes are what makes the game, like our top pick. The variation is perhaps the biggest advantage. Apart from the different game modes, the game starts to set itself further apart, with its ways to complete game objectives. You and your team can blow your way through the wall to get to your target; you can propel down from the roof, and you may even ram your way through the front door. And this is all just to name a few. The game in itself is amazing that's it qualifies to list in our best multiplayer shooting games. The tactical shooter excels and shines in the online multiplayer mode, which is a treat for users, hence, the reason for the pick.
Counter Strike: Global Offensive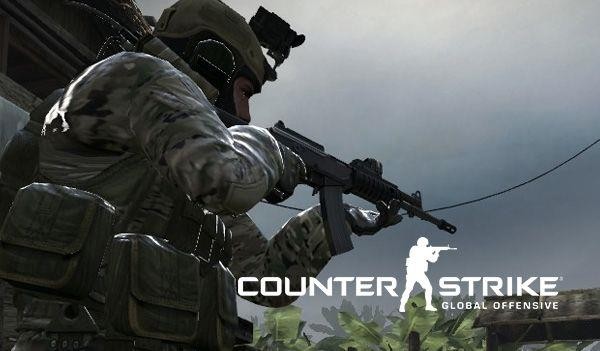 This pick needs no possible introduction. It is one of the biggest franchises, in terms of competitive shooters, to take the gaming fanatics, by a storm. The top tier graphics, multiplayer delight, tactical alignment, is what makes the shooter so special. If you're a diehard Counter-Strike fan, you'll simply love this one. It's essentially the same CS that we fell in love with, the past 10 years, but significantly better. We are in 2019, after all. The game is much more polished, optimized, and clean. This shooter is absolutely a treat for Multiplayer and is considered to be one of the best Multiplayer supported shooting games out there, period. It's based on the same premise, like previous versions, but with ample enough changes, to make it a stellar game, altogether.
Apex Legends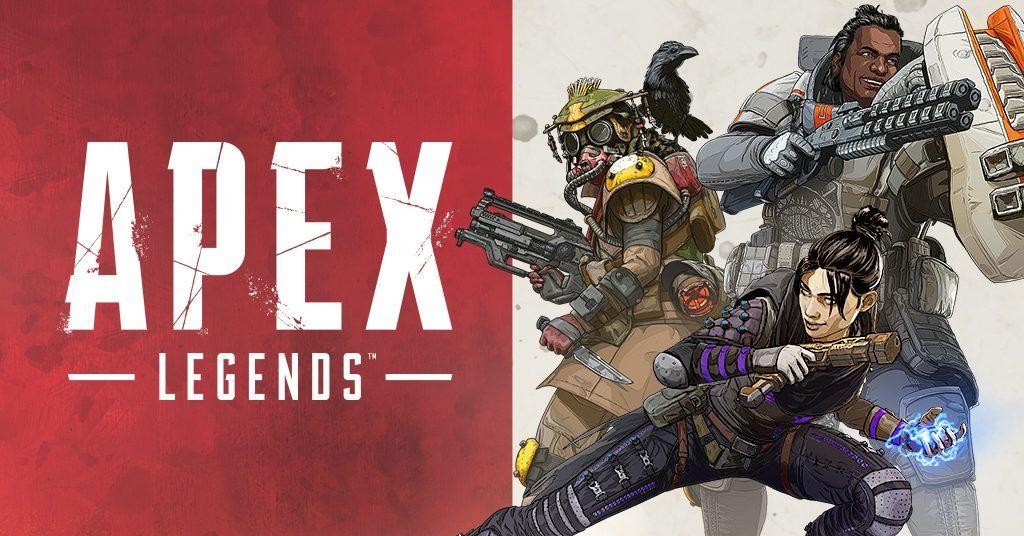 Apex Legends is perhaps one of the fastest games to reach 25 million users. And to make things interesting, the milestone was achieved within a week. Yes, you heard that right. And to be honest, it's no coincidence. The game has deservedly achieved the feats. This is the reason why we have chosen the game as one of the best. The game is absolutely free to play, but the level of fine detail, that it incorporates, is something that makes it shine, which is rather rare to see in shooting games today. The gameplay, the gunplay, and the movement are top notch, with fluidity through and through. The gameplay is simply excellent, to sum it all up. When you combine all that with the innovations Apex Legends have made to the battle royale formula, then you simply have the best battle royale on the market, along with being one of the best and most enticing multiplayer shooting game of 2019, in recent years, which is why you should definitively give it a wholehearted try.
Overwatch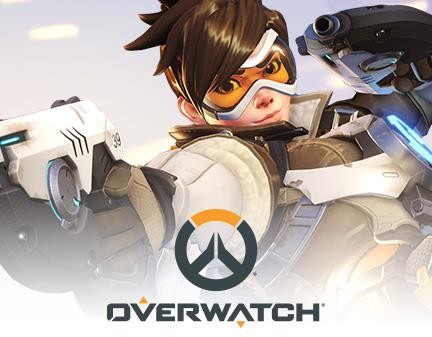 If you and your friends are looking forward to a fun-filled, thrilling experience, then look no further, this pick of ours has got you covered. Overwatch was the breakthrough game of 2016 and has its effects even more prominent in the current year 2019. It deserves all the praise it gets, as it offers something different to users looking for a unique multiplayer shooter. It is face-paced, addictive, and offers endless replayability, due to the ton of different styles and characters. The game offers a vast array of choices, with different styles of defense, offense, and much more. The game is here to stay, for years to come, and you should give a shot with your friends and colleagues, tagged along.
Tom Clancy's: The Division 2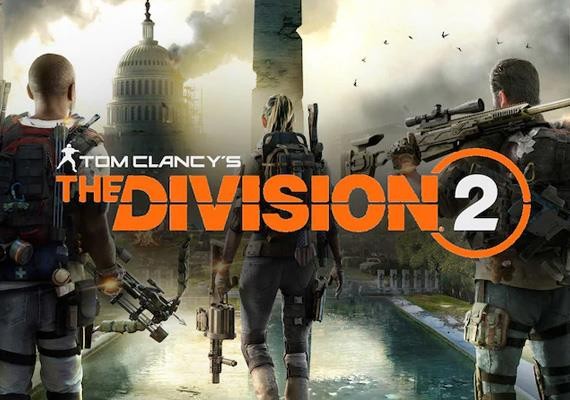 The sequel to Tom Clancy's Division, which lacked all the fine details, and essentially, direction, struck out with the Division 2, which fixed all the underlying issues that Division 1 had. The game basically takes place after 7 months of a devastating outbreak of poison, throughout America, that has left few human survivors, leaving the country in a post-apocalyptic state. The game is based in Washington, and is one of the finest recreations of maps, with respect to the actual city. The Division 2 is unique and is not for your average shooter gameoholics. It is for those who demand more, somewhat of a role-playing type scenario. It focuses on character progression and fine tunes every detail, with the added benefit of enjoying it in Multiplayer. This is one's truly worth it.
Far Cry 5
Again, this is one of those franchises that needs no introduction. The success of the franchise is something that one cannot fathom. The game has made users grow quite fond of it, and demand more and more with each and every sequel. The went in a subtle state of decline, since Far Cry 3, moving on to the same trend, with Far Cry 4. But things started to change with Far Cry 5, as it made the audience addicted again. The game takes place in Hope County, a totally fictional state, in the Southern parts of America. The game has astonishing graphics and gameplay, and despite it being focused on single player career mode, the Multiplayer mode onboard is a treat for users to enjoy with their friends and colleagues.
Call of Duty: Black Ops 4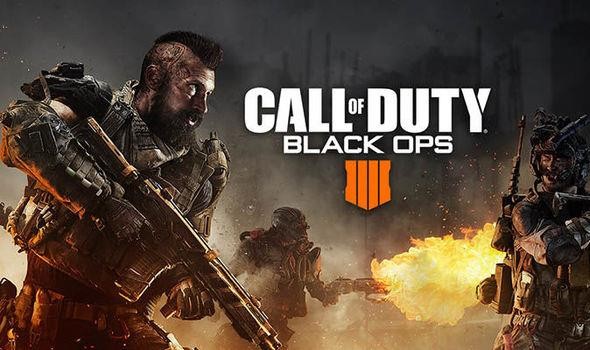 While the franchise, evidently, has declined since the Modern Warfare franchise, this pick had to mention, in the honor of the franchise itself. The game offers the best experience, in years, despite lacking an actual campaign. The classical Multiplayer has the best and better than ever 'Specialist Classes,' which really shakes up the gameplay. The game also offers one of the best Zombie Maps, since Black Ops 1, and most of the users find this reason being compelling enough to venture the game.
Additionally, the game also features the first ever 'Blackout' mode, which is Call of Duty's first ever battle royale game mode, an added bonus.
Titanfall 2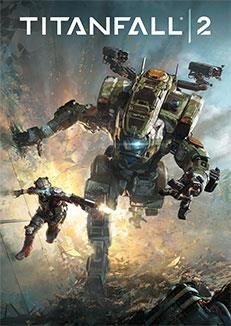 The original Titanfall was built around a fantastic concept and huge potential. But unfortunately, the game didn't make any breakthroughs, but the potential was still realized. The idea of not only controlling a soldier but a Titan machine gave room for some very interesting and innovative combat. And all that, with the ability to play multiplayer. Titanfall 2 brings an incredibly polished and fluid gameplay. It is everything that the first game wasn't or ought to be. The online multiplayer experience is very fun and thrilling. The campaign storyline itself is very unique, poised on the story about an aspiring riffle man, trying to climb the ranks, to become an elite Titan pilot. All in all, it's a very compelling package, especially for Multiplayers.
Dying Light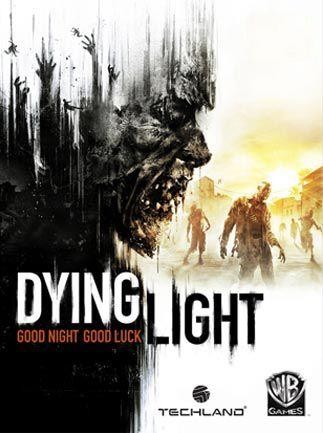 This pick is for the diehard horror fans. Those who fancy the Zombie type shooters. It's an open world horror action adventure, and the blend of all the genres, makes the game very special indeed. It is one of the best horror survival games of all time. It's scary, thrilling, and has top-tier fluid gameplay, and I would definitely recommend to the daring. Be it single, or in a Multiplayer set-up, the game simply delivers, through and through. It is one of the best games of the decade, and its brutal melee combat, gameplay altering day-night cycle, and fantastic campaign are just one of the reasons why.
Unkilled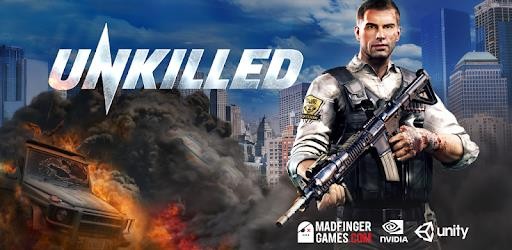 Another pick of ours, for our smartphone users. Unkilled is a first-person shooter where you hunt down zombies. It's a mission-based game, with over 150 missions, currently available, and growing. The online multiplayer mode is a newer addition, but still pretty compelling enough. You may fight people in traditional PvP matchmaking. Also, you may build an army of zombies, and attack the bases of other players. The mechanics and graphics are also above average. Essentially, it's a blended version of Kill Shot Virus and Clash of Clans.
Download Unkilled for Android | UNKILLED: MULTIPLAYER for PC
Vainglory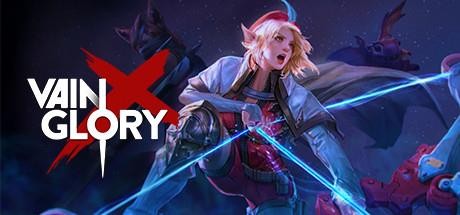 Since we don't want our smartphone gamers to be left out, we wanted to add a fair share of mobile multiplayer shooters. The goal of the game is basically to join forces with two other players and take over the bases of the other players. You'll have a whole battlefield to play with, power-ups to obtain, and much more. The does require tactical strategic mindset though, in order to thrive victoriously. There are over 30 characters to unlock, a variety of game modes to play, and tons of social elements.
Nova Legacy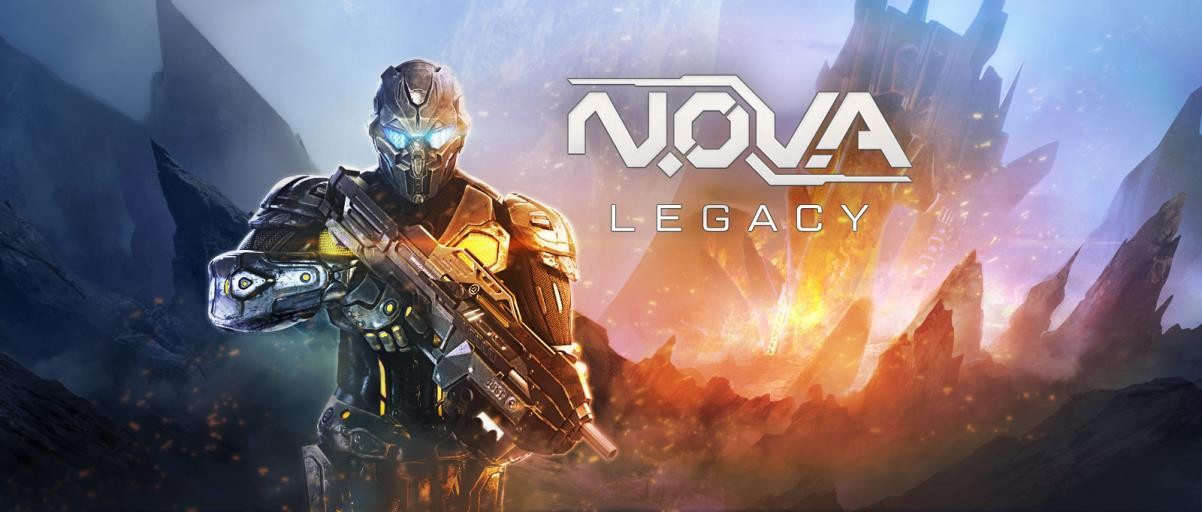 Nova Legacy is the latest game in the NOVA franchise. It is also the first one in the series to feature online Multiplayer, at launch. As a whole, the game incorporates a campaign mode, special events, special ops mode, and more. The online Multiplayer includes death matches, character customizations, and leaderboards, to top it all off. It's still new, which means it has the potential to grow further. Needless to say, it is already the best, if not the best, multiplayer shooters out there. A little disclaimer, don't let that negligible 30mb size fool you, it takes up way more.
Download N.O.V.A Legacy | N.O.V.A. Legacy APK for PC
Critical Ops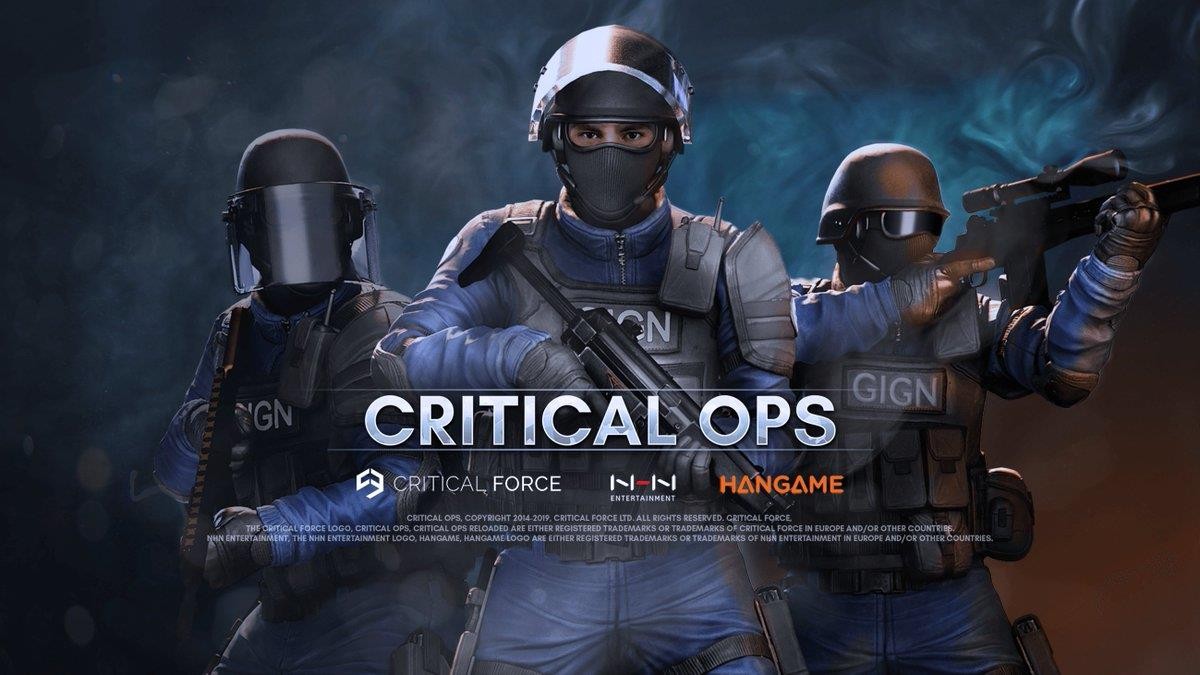 C-Ops is a first-person shooter. The premise is fairly traditional. There is a bunch of terrorist threats. Your job is to devour them and finish them off. However, you may play as the terrorists, if things get too boring for you. The game features multiplayer combat, similar to other FPS games. However, rejoice, as this game does not, I repeat, does not have any in-app purchases. You can buy customizations and gear, and that's it. It is one of the better multiplayer shooters out there and is targeted to those who simply want to compete with skill. However, if you are an Android user, then you can also download if for your device.
Critical Ops for Android | Critical Ops APK for PC
Modern Combat 5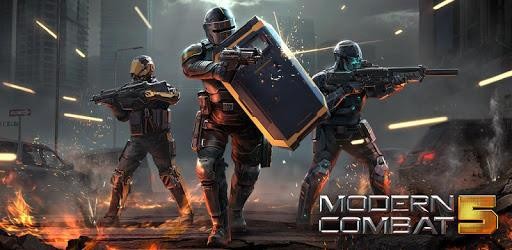 If the previous pick, C-Ops, doesn't suffice, Modern Combat 5 will be there to fill your void. It is one the best Multiplayer shooters, with compelling graphics, and gameplay. Basically, it is as good, as it looks, in the gameplay trailers. It is the fifth installment of the series by Gameloft and makes all the difference to users. An enticing fps game, with tons of unique features and a multiplayer game mode that will keep you and your friends, tagged along. It is fact-based, and incorporates an all-out battle royale, for you to thrive. Trust us, this pick won't leave you and friends bored. Plus, it's free to download for Android.