With the growing popularity of mobile gaming, comes the advent of different gaming genres. One of those genres is 'Simulation' based games. And if we dissect the 'Simulation' genre, then farm games will emerge as one of the growing simulation games, amongst users.
Likewise, thousands of farming simulation games are getting trendy in the PlayStore, which makes it rather confusing for the user to make their pick. Farming games give you the freedom to explore the magnificent world of farming, caring for crops, creating your own dream farm, plowing seeds, and much more. It's a very scintillating experience, altogether.
Not only that, but you grasp general know-how, about trading in farming, and how do the hard-working farmers earn. Even-though farming games, in general, don't hold the tag for being the most popular, in the Android gaming kingdom, but there's a considerate fanbase, extremely loyal to these games. The unique play elements of the game give the targeted users a very unique experience. Each game on PlayStore, with regards to farming simulations, have their own level of depth and sophistication. At least the popular ones.
For that purpose, we have created a list of the 15 Best Casual Farming Games for Android in 2020.
15 Best Casual Farming Games for Android
Farmville 2: Country Escape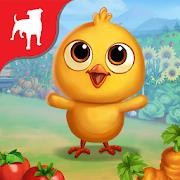 The Farmville franchise needs no introduction. It is one of the best by the Zynga unit. The game broke through waves when it first started supporting Facebook play. The game quickly turned heads, for a lot of die-hard farming game fans, and even those who weren't into farming games.
Farmville 2: Country Escape isn't cutting any corners, and the upgrade over the prequel is enough to make it one of the most compelling picks. The game gives you the best opportunity to do farming online and also, offline. The game also provides you complete freedom to craft those classic country goods, harvest outcrops, customize your farm, in the old traditional country style, take good care of your animals, and explore the story mode of Farmville 2.
This game is perfect for users looking forward to a casual farming game experience, and keep it simple, yet very interesting, and features decent animations and compelling graphics. It is available to download on the PlayStore, for free, with a variety of additional in-app purchases.
Get it from Play Store | Download APK | Farmville 2 for PC
Big Little Farmer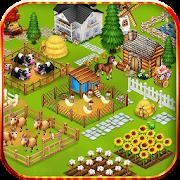 This one is a very unique pick. It has all the features, that make the game stand out, from the rest of the farming games out there. It is one of the few farming games, that features complete offline play. In essence, the game quite resembles the Farmville franchise, but all the little details make the difference.
The premise is pretty much simple: You dig up the ground, Plant Crops, Raise Animals. You may decorate and customize the farm, to your liking, and sell out your stuff, for a profit. The controls are also fairly simple, with loads of content for you to boast and unlock.
The game does start to grow after a while, due to repetition, but it is definitely worth a try if you're looking out for a casual farming game for Android in 2020. The game's based on the Freemium model, available for download on the PlayStore.
Township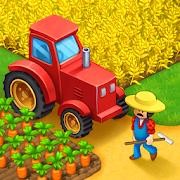 This game is a hybrid, meaning that the simulation experience provides you that of a city-builder and a farming game. Players basically establish and build a town, mine out your resources, and control and manage your town.
You may also raise livestock, plant crops, and earn money for the town's management and upgrade. Another very unique feature of the game is that it incorporates the option to build a zoo, in order to keep your animals safe. It is the perfect game, for casual users, and compelling enough, for one to try out in 2019.
In its entirety, three basic premises are crammed into the concept of this game's title: Farming, Constructing, Managing. You won't get bored with this one, that's for sure. Try it out for free, on the PlayStore, with nifty in-app purchases.
Get it from Play Store | Download APK | Township for PC
Blocky Farm (Bricky Farm)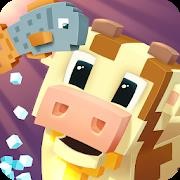 The Blocky Farm is a very charming game, which features graphics similar to Minecraft, but with more depth and smoothness. You basically construct your town, invite friends, buy and develop land for farming, and much more. Adopt and take care of the loving animals, indulge in global events, go for fishing, and beyond.
What's interesting to note is that the game features a changing weather mechanism, that's very soothing to the eye and gives an enticing view to the user. It is one of the better casual farming games out there, in the PlayStore. You may enjoy the game in offline mode, as well.
Farming Simulator 18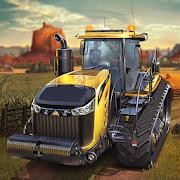 This is one of the bigger names, in terms of Farming Simulations, in the PlayStore. It is for casual users but takes it up a notch. It is one of the more aggressive picks of ours, for those who want a casual, yet a surreal experience of farming gameplay.
The game allows you to buy a variety of tractors and trucks, in order for you to plant and harvest crops, in the usual, produce various stuff from animals, and you may go beyond, by breeding pigs. What's more interesting and unique to note is that the game features AI helpers, that allows you to automate some of the tasks, and focus on earning money.
Additionally, another unique feature, is the use of multi-player, not only through Wi-Fi but Bluetooth as well. Graphically, the game is also intimidating, since the onboard graphics are less 'cartoonish,' than other farming games. If you're truly into farming simulations, this pick will not disappoint, in any manner. However, some might refute to its price tag of $4.99, but then again, it packs a punch.
Harvest Moon: Light of Hope
If you're a casual user and looking for something with an extremely captivating story, coupled with your fascination for farm games, then this pick is for you. Harvest Moon: Light of Hope is the latest iteration and isn't dissimilar from other Harvest Moon games, which is not a bad thing at all.
The goal here is to save and rebuild the town's lighthouse. You basically grow crops, tend to your livestock, gather materials, converse with local neighborhood, and much more. However, it's important to mention that the mobile version, which we are discussing here, has a few more bugs than we would anticipate.
Needless to say, users still like the game anyways. Another caveat of the game is the whopping price of $14.99, but if you purchase and are unhappy, you may get a full refund (within the refund period specified). Plus, the game doesn't accommodate any annoying in-app purchases.
Farmer Sim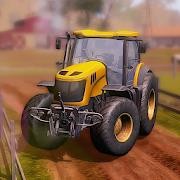 The maker 'Ovidiu Pop' is well-known for its splendid simulation creations. Their reputation translates to Farmer Sim, which is a successful asset, to the game development company. The game itself takes you out in the open world of a village. Plus, the captivating 3D graphics are quite pleasing to the eyes and adds to the overall gameplay experience.
The game features very interesting and realistic maps of the city, giving it an immersive look, providing a beautiful landscape. The gameplay isn't different than any other farming games, but the unique graphics make the package, all the more, compelling. You may plant crops and sell them into the city, drive vehicles with reality-based mechanics. In addition, the day-night cycle is just adding the cherry on top. The game is free to download, in the PlayStore.
Green Farm 3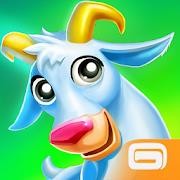 The game development company 'Gameloft' is well-known for its compelling games. However, when we first heard about their farming game line-up, we were a bit skeptical, but that too, to our misconception.
The game delivers, in an almost every single aspect. The game offers a very good storyline, and many attractive characters, with easy and intuitive controls. You may play the game with your friends, or simply reconstruct your uncle's mansion, by taking care of his farms. The game also features daily quests and events. Explore the game, in all its glory, available to download on the PlayStore, for free.
Download | Green Farm 3 – Farming Games for PC
Hay Day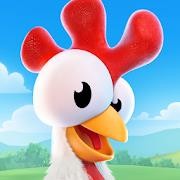 Hay Day is perhaps the biggest hits of Supercell Games. It ranked the 9th top-grossing game, back in October 2018, in the casual genre category. Supercell Games claims that the game spreads and shares its love and popularity in 122 countries, which is quite the claim.
The gameplay is also fairly simple: Build and customize your farm, trade your fresh good and crops, and Indulge in Business, like fishing. All in all, the game is very unique, and offers features, like transport of goods through steamboat, also providing orders to customers, with the steamboat. Frame your own metropolis in the Hay Day, and earn a lot of money through the visitors of your town.
Download | Hay Day – Farming Games for PC
Family Farm Seaside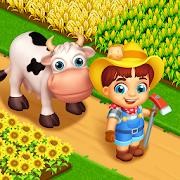 Another very interesting, unique, casual game. Family Farm Seaside offers cute graphics, with the map grid playing strategy. You may build a big farm in it and join in with millions of farmers.
The game allows you to craft more than 400 dishes, plant and harvest crops of 200 plus varieties, contest with other farms, for the most beautiful, indulge in daily missions and quests, benefit from more than 500 decoration gears. You may also adopt various pets, and breed them.
What's more interesting is that the game not only allows you to build your own farm, but also become the owner of the seaside resort, where you can decorate and allow travelers and tourists to visit your resort, giving you the opportunity to make money, and earn, in-game. Additionally, the game also supports 19 languages, for better accessibility and understanding.
Download | Family Farm Seaside – Farming Games for PC
Let's Farm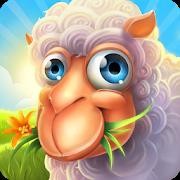 This one is also the best in free-to-download farming games. With a good amount of creativity and decent graphics, you may join millions of users and build your farm. The gameplay itself is pretty much simple.
You need to create a well-decorated farm, plant multiple crops in it, and wait for them to grow out. You can also trade the crops with friends, worldwide, and also participate in challenging daily quests, and missions. The game is available on the PlayStore for free.
Big Farm: Mobile Harvest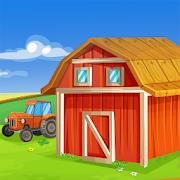 A very good game by Goodgame Studios, featuring a creative story-line, casual gameplay, and good role-playing. The basic tasks include: Build a custom far, Harvest crops, Manage the farm, and lastly, Take care of your pets. And like most of the casual farming games, this one is also an online game. The game is absolutely free on the PlayStore.
Download | Big Farm: Mobile Harvest – Farming Games for PC
Line Brown Farm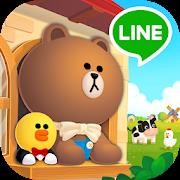 Similar to the Moy one, this game features the Brown character, who now becomes a farmer, and the user must make him a 'Legendary Farmer.' You can also play with your friends, in this game, visit out their farms, and compete with them.
You may build and craft a farm, which is very good. Participate in quests, along with that, build wonderful facilities in your farm and town. All of this, for free, on the PlayStore.
Farming USA 2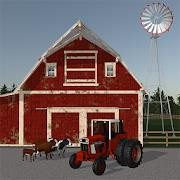 This one is quite similar to Farming Simulator 18, in terms of that first glance look, but is considered to be a low fidelity version of Farming Simulator 18. The game incorporates an array of vehicles used for the purpose of harvesting different crops, at different levels.
Also, you may sell the crops out, hire workers, and play with friends. Interestingly, you can also drive the vehicle, with varying camera angles. You may also do stuff, like removing snow, during the winters.
The game also features other activities, like Animal raising, Logging, and much more. You can even raise up to 2000 pigs if you want to kick it up a notch. Realistically speaking, Farming Simulator 18 has more polish and depth, but you won't go wrong, with either of these. The game comes with a price tag of $3.99, with additional in-app purchases.
Idle Farming Empire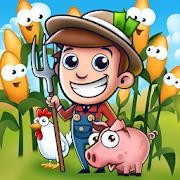 One of the more interesting and creative picks. This game packs quite a punch, and don't let the deceptive title fool you. The goal is to grow and automate the most profitable farming empire of all time. You may invest the money into a variety of crops and earn up to millions, with your variety of crops.
The game allows you to collect hundreds of cool crops and animals, control the weather, for different types of crops, trade-in your crops in the market, in return for magical seeds, and play anywhere you want: offline or online. A compelling package, all in all, free to download.
Get it from Play Store | Download APK | Idle Farming Empire for PC
Everyone loves a happy ending, so this was our happy ending of the list of 15 best casual farming games for Android in 2020. Thank you so much for your time, we tried our best and hope you would enjoy playing farming games.