As we know that there are millions of Android apps on Google play and we decided to give our Android users something new that they will love. In this way, I found one interesting thing for my site users which is now called App of the Day.
After this day, I'll be adding interesting Android applications on Softstribe.com which you will like I hope. As I'm going to add today's Android application name: Super Backup which will allow you to backup things (Like SMS, Contacts, Installed Apps, etc) from your Android device right in your MicroSD card.
Super Backup for Android
Super Backup for Android is a simple yet easy to use Android app that will allow you to you can backup apps & contacts & SMS & Call logs & Bookmarks & Calendars to the SD card/Gmail. You will never lose your data again. Please make sure the backup should be made to MicroSD card not in the internal storage and the default destination for backup is SmsContactsBackup and make sure that you copied the entire backup folder to your external SD card.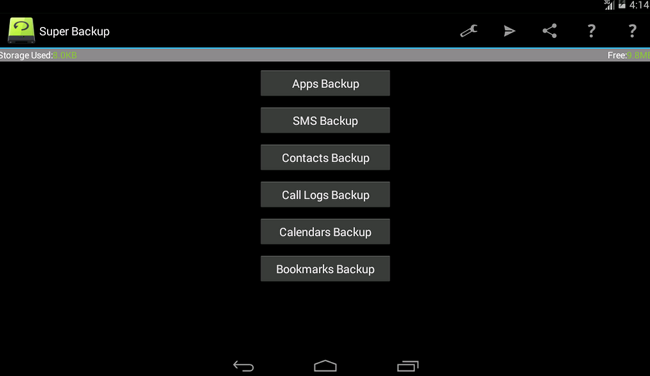 Features:
Backup apps to your microSD card
Backup & restore app's data (needs a rooted device)
Batch restore apps from SD card (needs a rooted device)
Backup Contacts & SMS & Call logs & Bookmarks & Calendars to SD card
Restore Contacts & SMS & Call logs & Bookmarks & Calendars from SD card
Can select SMS conversations to backup
Delete the backup data on SD card
Schedule automatic backups
Auto upload scheduled backup files to your Gmail
Show last backup count & time
User can change backup folder path in Settings
Can backup Contact's group and picture properties