Hi all Android users, hope you doing well. In this article, I'm going to show you guys how you can easily bulk backup and restore your installed Android apps in your SD card or by using third-party cloud services like Google Drive, Box, etc. Yeah, it's a good idea to get backup of your Android apps so you can easily restore that backup in case of your Android device gets vulnerable, or you are going perform Android Rooting process over your device.
So, if you are looking to safely take bulk backup and restore install Android apps in your device simply follow this simple guide. Kindly share this article with your friends on your favourite social media profiles so they also take advantage of this simple trick.
Bulk Backup and Restore Installed Android Apps
Helium is the missing app sync and backup solution for Android. Helium doesn't require Android Rooting. All Android users can use Helium Android app to easily backup and sync Android applications. As this application is all in one application that lets you backup your installed Android apps along with its data to your SD card or in your cloud storage services.
How to Backup and Restore Installed Android Apps?
Follow the steps below:
First of all, install Helium on Android
By now, you have free version of helium Android app in your Android device
Nope, you don't need to root user if you are using this app.
Where you can backup and restore with SD card and with your PC (Download the Desktop version here)

Now, connect your Android device with your PC

You may need to set your USB Connection Mode to PTP.
Helium on Android should now be enabled.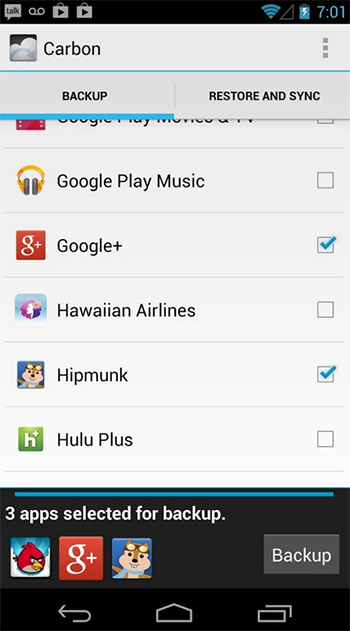 Note:  Helium is NOT available to Motorola devices.