Who knew that, in today's time, we would be flooded with smartphone manufacturers, and we would be puzzled as to which one should we opt for. With the Advent of Android Smartphones, we have seen unanimous innovations, over the past few years, with Chinese smartphone manufacturers stepping up, providing users cheaper options, with flagships specs, to rival Giants like Samsung and Apple.
Android Smartphones have always been a treat to use, due to the open-source nature of the software, however, individuals still tend to prefer 'Stock Like' experience when it comes to Android, which, unfortunately, only the Google Pixel series offer, and those supported by the Android One platform. Chinese manufacturers are badly known for their skins, like the Color OS, from Realme and Oppo series. Only OnePlus's Oxygen OS is praised by users, otherwise, the Android experience is nullified with the heavily loaded skins, that most Chinese manufacturers offer.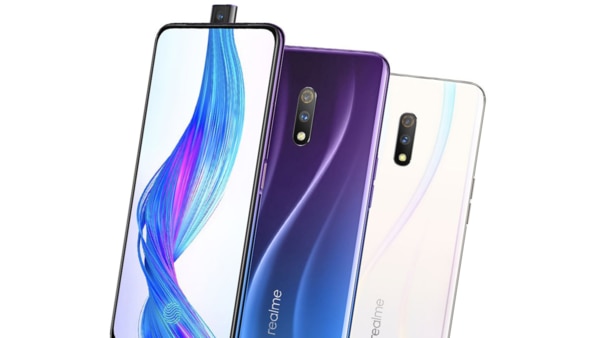 The manufacturer that has risen to fame, quite a bit, due to their flagships Realme 3 and Realme 3 Pro, providing flagship-grade specs, in extremely competitive price tags. Realme X sets to offer even more attractive specs and design, in an even more attractive price.
However, as mentioned above, users are always brought down by the Colors OS skin that Realme rocks, on top of Android.
But we are here to solve your problem. Since Android is open-source software, you can unlock your phone's bootloader, and add a custom ROM, for a smooth and snappy experience, taking benefit from the best possible Android experience, according to your taste.
If you have been on the lookout to unlock Bootloader of Realme X, then look no further, we are here to enlighten you with the process, step-by-step, with all the necessary pre-requisites required for a steady and smooth process. Bear in mind that the process might likely void your warranty, so you better make toss-up between having to keep your warranty or to proceed to have your bootloader unlocked and taking advantage of true Android customization.
The Realme X Specs
Before we actually jump into the procedure, let's take a look at the brief overview of Realme X's specifications:
Powered by Qualcomm Snapdragon 710 SoC
6.53-inches of FULL HD+ AMOLED Display, no notches or bezels
8GB of RAM and 128GB of Storage Capacity
Battery Capacity of 3765 mAh
48MP Primary Sensor with an additional 5MP Depth Sensor
Motorized Pop-up Selfie Camera, with 16MP onboard
Aesthetically pleasing design, with two-tone color shift
VOOC 3.0 20-Watt fast-charging system
How to Unlock Bootloader on Realme X
Now, that we've put that aside, let us focus on unlocking the Bootloader, and what it actually means for the users.
Basically, when your device comes from the OEM, it is deprived of any console control, by the user, meaning you are unable to tamper with the software and the UI, at least just yet. Now, when you unlock your Bootloader, you are gaining access to parts of your phone, that were, otherwise, impossible to access and tamper, giving you almost full control of your device, choosing to do whatever you like, with it.
The process, itself, is hectic, though. It requires patience, and obviously a computer, for the obvious part.
So, without further due, let's begin with the procedure.
Note: Your system should be equipped with ADB and Fast boot. Backup everything you have, since the process is going to wipe off your data, and make you're your device is fully charged.
Update your Realme X to the latest software update (Check System Updates)
Download the following APK file on your device:
https://drive.google.com/file/d/1uixFcUAB8ThS3geYRtxqL37sAyVbsaoO/view?usp=sharing
Install the APK file, and make sure to allow 'Unknown Sources,' in the security, from the settings menu, before proceeding to install.
Launch the application and follow through the steps that appear
Agree with all terms and conditions, underlying, and Hit the 'Submit Application'
Your application will be sent to Realme, for further processing, and if everything works out well, your request will get accepted and approved for unlocking the phone's bootloader
Once the status 'Review Accepted' appears, move on to pressing the 'Start-in-Depth' button. This is where the real stuff will kick in
The device will automatically reboot into 'fastboot mode' and you will be displayed the following message: 'fastboot_unlock_verify ok'
Now, connect your device to the PC and navigate to the folder, where ADB and Fastboot is installed
Type in the following command, to make sure the device is recognized by the terminal:
fastboot devices
If all goes well, your phone should display a serial number beside it. Proceed by entering the following command to boot into the bootloader mode:
adb reboot bootloader mode
Once your phone goes into the bootloader mode, after rebooting, just type in this final command, to unlock the Bootloader:
fastboot flashing unlock
After that, a warning message would appear, where you have to press your volume button to select 'OK,' then proceed to press the power button. You've got your phone's bootloader unlocked.
Conclusion
After the tedious process, you will finally unlock your Realme X's bootloader and enjoy having the best possible Android experience, with the freedom to install custom ROMS, or delete stock apps, or simply do whatever you want.