OnePlus launched their latest flagships, two months back, early in May 2019, and the phones were extremely praised by tech experts, for the innovation, and an overall snappy experience, coming from an Android smartphone, that is not Google's. OnePlus 7 Pro was a huge success, especially due that immersive display featuring a whopping refresh rate of 90hz. It is so amazing to see, how a smartphone manufacturer, such as OnePlus, gained so much hype over the years and started producing flagships, that are unparalleled, and rival Giants like Samsung and Apple, giving them a run for their money.
There are a very few numbers of people who want to unlock the bootloader of the OnePlus 7 Pro, because the Oxygen OS is already, in itself, a complete, stock-like, Android experience. However, there are a number of individuals, who want complete access and freedom, to their OnePlus 7 Pro devices, by unlocking the Bootloader and exploring many opportunities.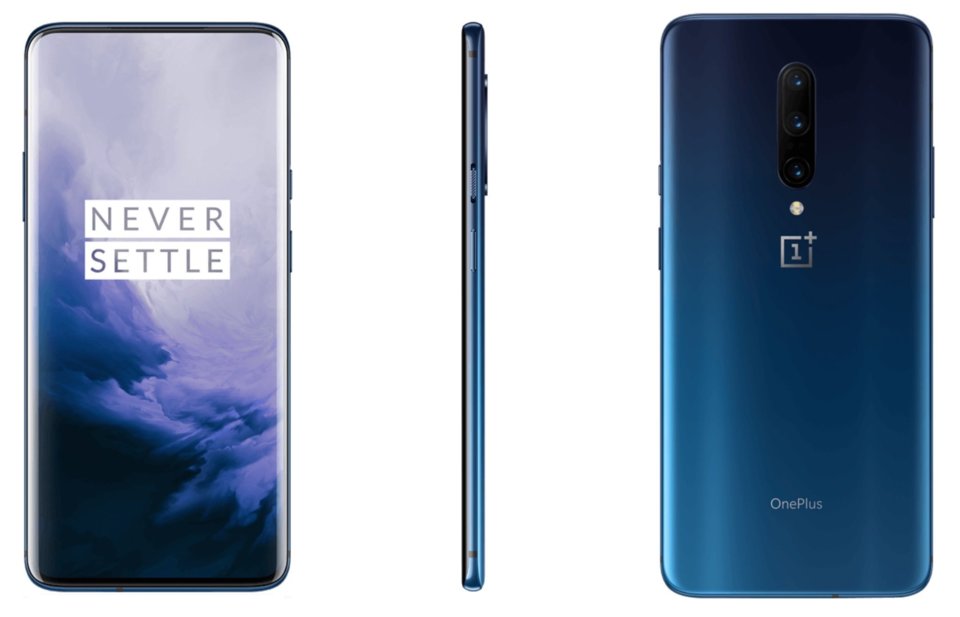 This article is for such individuals. Here, we are going to guide you, step-by-step, of how you may unlock Bootloader on OnePlus 7 Pro.
Note: This won't work with T-Mobile. So, you better keep that in mind.
People besides T-Mobile Oneplus 7 Pro devices, can follow this guide to unlock bootloader on OnePlus 7 pro and unlock further possibilities.
There are two things to keep in mind, once you decide to unlock OnePlus 7 Pro's bootloader.
The process of unlocking the bootloader will void your warranty
The process of unlocking the bootloader will take away the Widevine L1 Certification, that allows streaming in HD, for TV streaming services, such as Netflix and Amazon Prime
OnePlus 7 Pro Specs
Well, if you've decided to let that be, let's jump into the process, but wait, why not set aside the brief specs first:
6.67-inches Quad HD, AMOLED Display, featuring 90hz refresh rate, with the screen being protected by Corning Gorilla Glass 5
Qualcomm Snapdragon 855 SoC
8GB of RAM with 256 GB of storage, or 12 GB of RAM with 256 GB of storage
Triple camera sensor, with primary being 48 MP, with f1.6 aperture, 16 MP Ultra-wide Lens, and 8MP Telephoto lens
The front motorized selfie camera, with 16MP onboard
Under-display fingerprint scanner
No headphone jack
Battery Capacity of 4,000 mAh, with 30-Watt Warp Charge
Read also: How to Enable USB Debugging
How to Unlock Bootloader on OnePlus 7 Pro
Now, let's dive into how to Unlock Bootloader on OnePlus 7 Pro.
Note: Before beginning with the procedure, users must unlock the bootloader, to install TWRP, Magisk, SuperSu, and any other MOD. By default, the ability to change anything in the firmware is restricted from users. The unlocking process will allow you to flash SuperSu and Magisk to root device.
First and foremost, after backing up your data, which is highly advised, enable 'Developer Options' and then enable 'USB Debugging'
Toggle further in the Developer Options to look for the 'OEM Unlock' option, to proceed to enable that as well
Install fastboot on your PC
Navigate to the folders (in the PC), where you have extracted fastboot drivers
Open up the CMD or Powershell Window by pressing 'Shift+Right Click,' on the same folder
Proceed to connect your OnePlus 7 Pro to the PC
Type in the following command to check, if a device is connected or not:
adb devices
An option will appear on your phone, to allow USB Debugging, where you have to choose 'Allow'.
Reboot your phone into bootloader mode, through the following command:
adb reboot bootloader
Make sure your device is connected to the computer, by the following command:
fastboot devices
Type in the following command, afterwards:
fastboot oem unlock
Proceed to navigate to the 'Unlock the bootloader' option, using volume up button, and the power button, respectively
Congratulations, you've got an unlocked bootloader, for your OnePlus 7 Pro. The process is a bit tedious, but if you follow through the given steps, you'll get done in no time.