You have a few files or media, and occasionally you want to share these especially big favourite files with your friends or someone else, in this case, you can use an SD or USB card to transfer a file from one device to another. But here the big problem is that transferring files through a physical medium takes a long time and becomes messy, so it is better to use some wireless medium like Bluetooth. But here is another problem that file transfer over Bluetooth seems to get very slow and slow.
In this case, using the direct WiFi method is a better option due to its relatively fast speed and of course, it is also convenient. So here are some apps which use WiFi direct method and are the best file transfer Android apps.
Best File Transfer Android Apps in 2022
SHAREit – Transfer & Share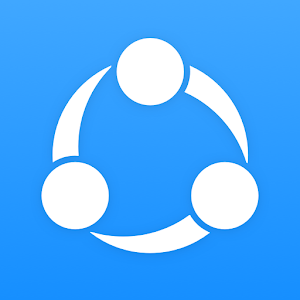 With more than 1.8 billion users, SHAREit is one of the most used and popular file transfer Android apps that have the highest downloads (over 500 million) in this category.
SHAREit has the highest transfer rate of 55 Mbps, making it approximately 200 times faster than Bluetooth. Users can share almost any type of file in any format, including Audio, Video, Image, Text and other unknown files without losing the quality of their files.
To transfer a file from one device to another, the sender must click the "Send" option, and at the same time, the recipient must click the "Receive" option. It establishes a peer-to-peer wireless connection so that the user can share his files easily and relatively quickly.
In addition to the file transfer option also integrates a powerful multimedia player, which can play almost all videos and audios in all formats. So it is the best file transfer application and media player.
Get it from Play Store | Download APK | SHAREit for PC
Xender – Share Music&Video, Transfer Photo, File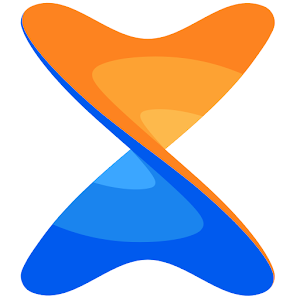 Xender is also one of the best file transfer Android apps that meets all your needs. With Xender, you can transfer almost anything without an internet connection with over 200 times faster than Bluetooth.
The user simply opens the Xender app, by tapping "Send" and the second device will click "Receive". Once you enter then with a single touch you can send and receive what you want from photos, videos, applications, audios, documents, etc. Pretty good, right? You can also use it to transfer large games like PUBG and FreeFire.
Another feature of Xender is that you can share files up to 4 devices at the same time. You can also send or receive files to the PC without any additional software. But most importantly, you can use Xender to copy all your data from the old phone to the new one, Quick and Easy!
Get it from Play Store | Download APK | Xender for PC
Zapya – File Transfer, Sharing Music Playlist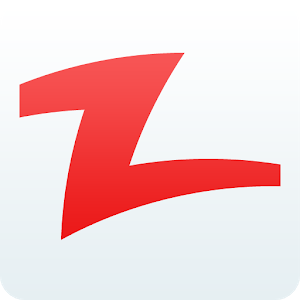 Without a doubt, Zapya is one of the fastest-growing and easy to use file-sharing applications. It is easy to use and the ultra-fast offline sharing technique is the reason for user attraction. As it is a cross-platform that allows you to transfer files between Windows, Android, iPhone, etc.
Also, with Zapya, users can share multiple files of almost all formats, making it convenient and useful. In addition, a user can also share with the QR Code, which is a very useful and unique feature. It also allows chatting with friends completely offline just like SHAREit.
It works by clicking "Join Group" or "Create group" at the bottom right, the user has to create a group by clicking "Create Group" and on the next device by clicking "Join group". Now, on the next device, search for your group by username after joining the group, both users can share almost any file type.
Get it from Play Store | Download APK | Zapya for PC
Airmore – File Transfers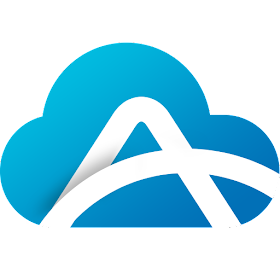 Airmore is safe and easy to use file-sharing using WiFi for fast data transfer from one device to another. This app has made the file transferring really easy from phone to PC or vice versa. It allows users to share a single, multiple or complete folder at the same time. It uses the direct WiFi method, so both users must have the same network.
Unlike other common file transfer Android apps, Airmore does not require a PC software to transfer files to the PC.
Get it from Play Store | Download APK | Airmore for PC
AirDroid: Remote access & File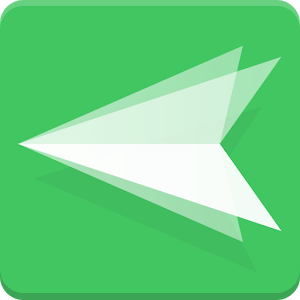 Basically AirDroid is a multi-purpose app that allows you to transfer and receive a file from your Android device to PC and vice versa at relatively fast speed.
As it is, multi-purpose software it offers you to receive and send messages of WhatsApp, WeChat, Messenger, etc on your PC.
Additionally, you can take a backup of your favorite images and videos into your PC.
Its AirMirror option allows you to completely mirror your android screen to PC without root.
AirCamera feature is one of the best and useful features through which a user can remotely see through the lens of its phone camera for different purposes. User can also receive and reject incoming calls, so basically it provides you the authority to fully control your phone through your PC
Get it from Play Store | Download APK | AirDroid for PC
SuperBeam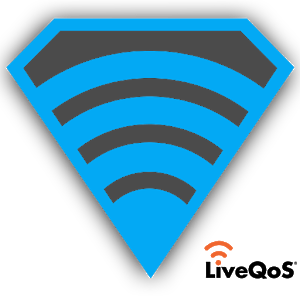 SuperBeam is the easiest and fastest way to share files that uses direct WiFi technology and shares files like a charm and transfers data at a very high speed. With SuperBeam, users don't have to memorize any username or manual that they can easily pair with QR or NFC code.
SuperBeam also allows users to share files on PC, just download your PC application and enjoy wireless sharing!
On Android, just open the app and select "Send", then select the files you want to transfer and click the tick option in the upper right corner now bring your second device and scan the QR Code. Now your connection is established and the files will begin to transfer.
Get it from Play Store | Download APK | SuperBeam for PC
ShareMe (MiDrop)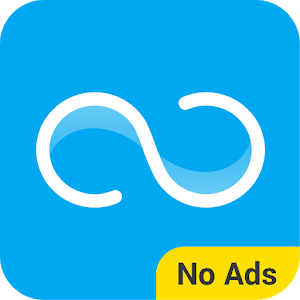 ShareMe was developed by Xiaomi which is known for smartphones in the market. ShareMe is not just available on Xiaomi phones, in fact, user can use it on almost any Android device. ShareMe has a clean and tidy UI which is the best choice for those who want a very simple, clean and minimalistic interface. It's all options and features are available on the homepage so you don't have to search for it. On the top, there is a search bar so you can search for any require file easily.
With ShareMe you can share almost any type of file easily including videos, apps, images, audios, etc. As the app is newly launched so it currently doesn't support multi-user support only one user at a time can be connected.
The cool thing is that it is completely AD free so it can be the best alternative of SHAREit and Xender if you want an AD free experience.
Get it from Play Store | Download APK | MiDrop for PC
Share Apps & File Transfer – inShare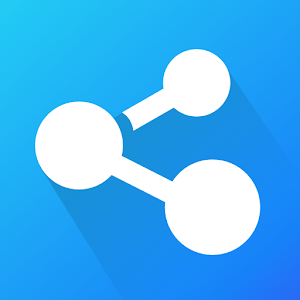 This application is developed by Inshot, known for making multiple productivity applications. It can transfer files with a speed of 40 Mbps, which is 200 times faster than Bluetooth. You can share almost all file types easily and completely offline. It supports one touch to send so you can share files with just one touch.
In fact, you can use it as replication to transfer your files from the old device to a new one. Therefore, you don't have to worry about data loss on your new phone. All of your files are arranged in a category and it comes with a powerful file manager so you can easily manage your data and free up your space.
Get it from Play Store | Download APK | inShare for PC
Send Anywhere (File Transfer)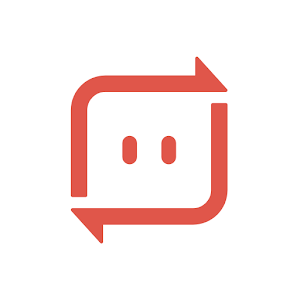 This app is truly a blast with 4.8+ ratings. Due to its new concept and the user interface, people love this application. It's working is completely different from other apps.
When you open the app for the first time, you have the option to send or receive, by clicking send you can choose between different files or folders organized in a category after choosing your favorite files, it will show you the QR Code and OTP. The receiver will click receive and both users can pair by entering the OTP or scanning the QR code. It is really simple to use and convenient. You can also configure its expiration time.
Get it from Play Store | Download APK | Send Anywhere for PC
We Transfer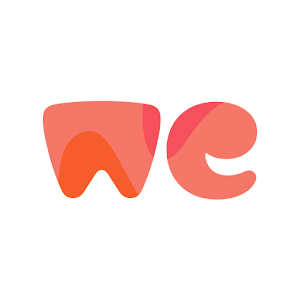 When you need to download a wide variety of images and videos at once, try WeTransfer. This simple free application allows you to load up to 10 GB at once and send a connection to access your files by email, without having to log in.
It is especially useful when transferring files remotely to others. Plus, it helps you send emails to multiple recipients at once and even add a message.