Get a hassle-free medium for bulk file transfer to multiple devices without any restrictions of attachment files with the best Zapya alternative apps. Here in this article, we have enlisted the top 5 file transfer Android apps in 2022 that are precisely designed for free, wireless, fast, and cross-platform file transfer.
Keeping in view, the flexibility of file sharing work, make sure you pick out the most suitable and optimum file transfer Android app. Gone are those days when an email was the only solution for transferring files. Free email service didn't allow sending large files and we know exactly how disruptive and time-consuming the process was then.
However, now a number of free files transferring android apps have been introduced for a convenient and confidential file transfer to the respective devices.
Best Alternatives to Zapya: Best File Transfer Android Apps
Zapya with multiple advanced features like group sharing, premium downloading speed, bulk file transfer, and multiple OS support, is the top-rated file transfer app. But seems like many users are facing a few compatibility issues, features limitations, and OS unavailability owing to that they are looking for Zapya alternatives.
If you are searching for alternatives to Zapya, then don't worry, we have curated the list of best file transfer Android apps in 2022. All the below-mentioned cross-platform file transfer and sharing apps are available all over the web.
1 SHAREit
SHAREit with 1 Billion+ downloads is one of the most popular options for file transfer for both android and iOS. You can file transfer using shareit with an speed of 20MBs, now share multiple bulk files on the go. With its QR-code support, transferring files to cross-platforms i.e., Android, iOS, and PC has made easy.
Other features include:
Excel in sharing files of multiple formats, i.e; SMS messages, contacts, pictures, documents, videos, audios, and even installed apps.
Built-in video and music player that supports all formats to stream infinite online videos, and music.
Send and receive multiple files, with direct WiFi.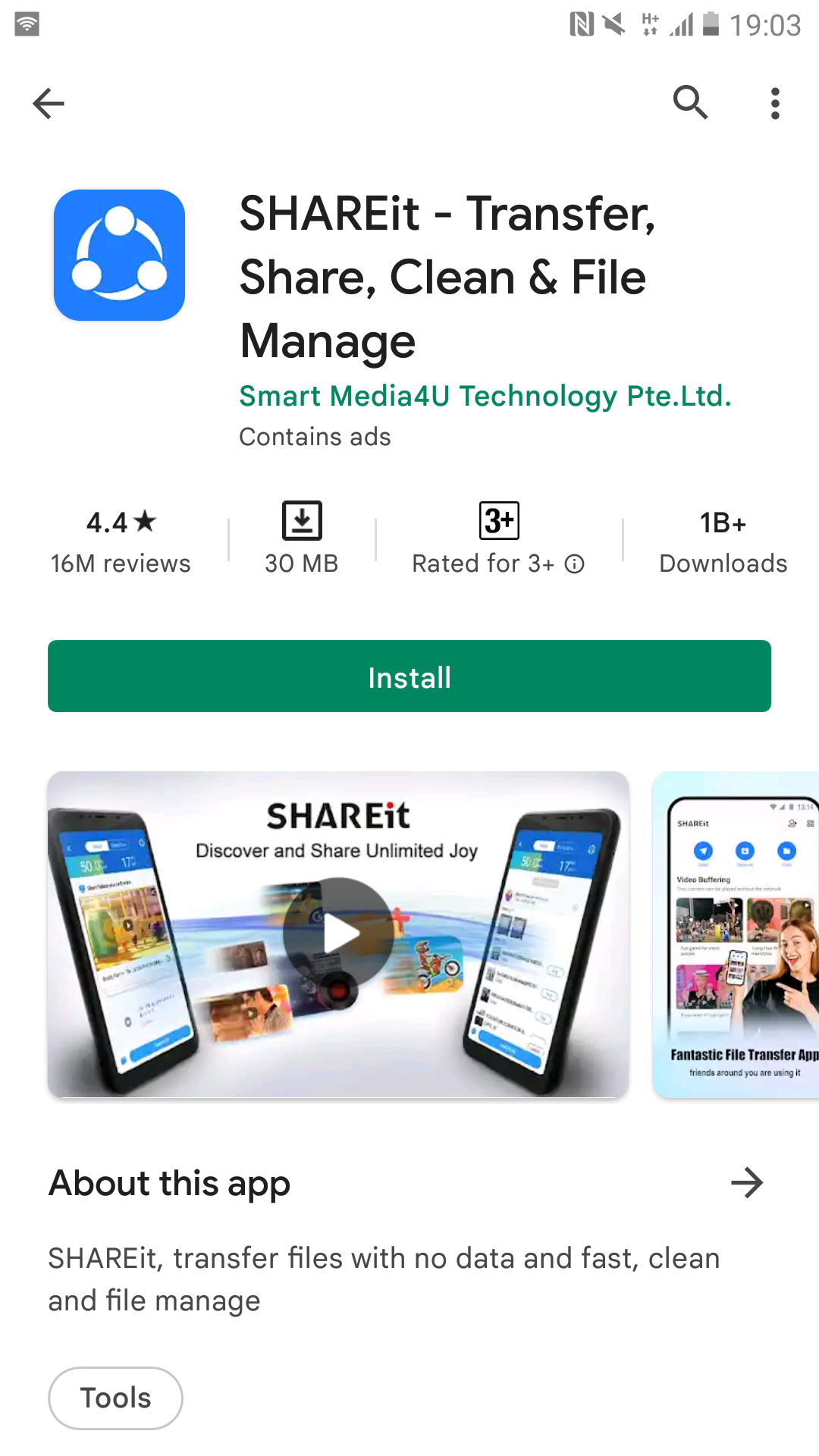 Xender file transfer
Xender is a comprehensive and efficient file-sharing app that supports more than 22 languages worldwide. It has support for cross-platforms which includes Android, iOS, MAC, and Windows. You can now, file transfer instantly with a user-friendly interface and web-share feature to transfer files through the web. Xender helps you to share SMS messages, contacts, pictures, audio, videos, and video games between two devices. With its group connectivity feature, it helps you to share multiple files at once without any restrictions of maximum file sizes. With the help of Xender's high transmission speed and lightweight to adjust within your Android devices, transfer musics, movies, from one device to another.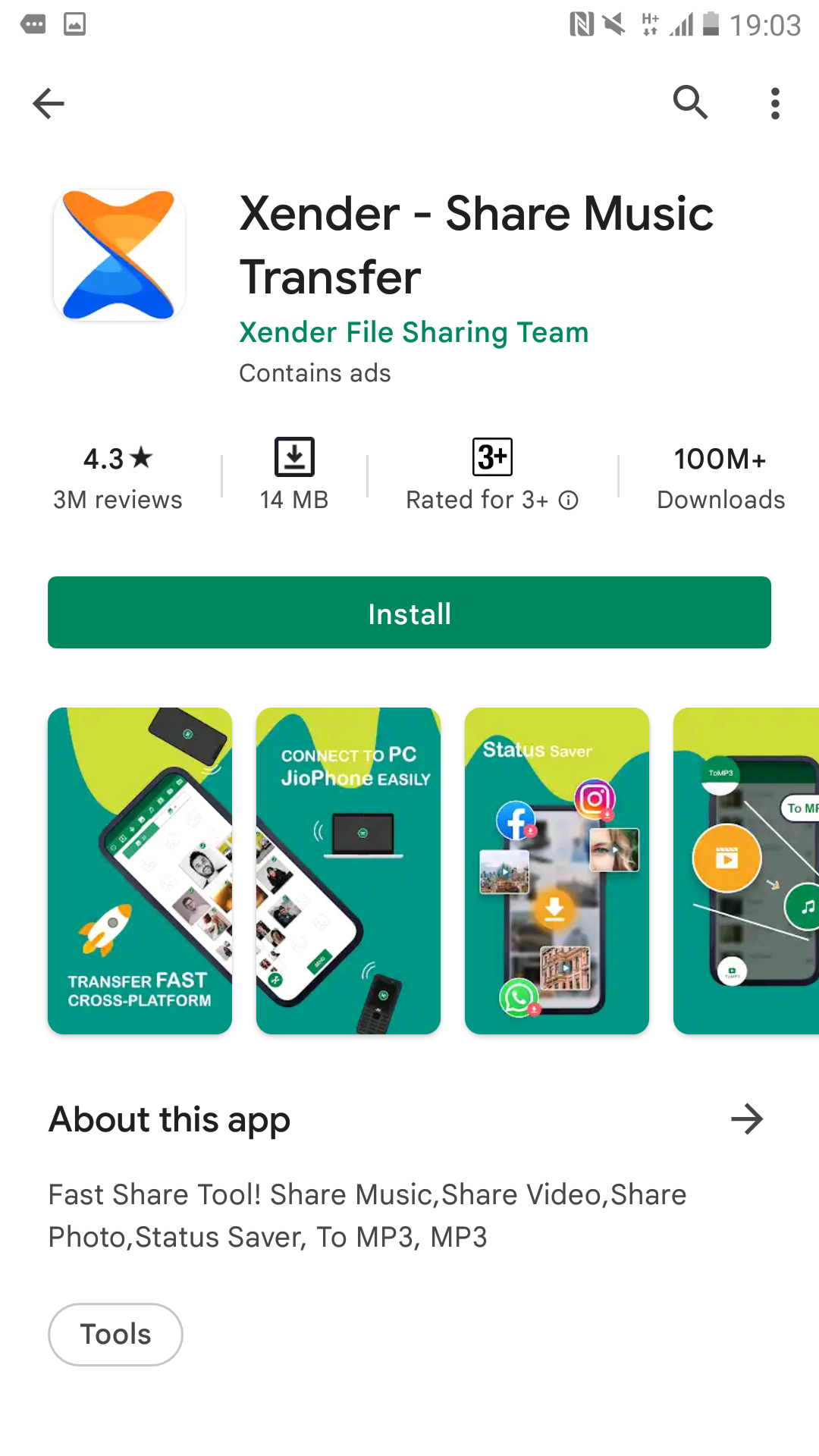 Send Anywhere
Send Anywhere is another alternative to Zapya, which has an intuitive user interface and agnostic platform to securely transfer files from one device to another.
Features
Flexible QR-codes for error-free transfer of files to multiple devices at a time.
It supports cross-platform file transfer, i.e; MAC devices, Android, iOS, and Windows.
Well-designed, minimal interface for easily sending and receiving files of any format.
Unlimited file sharing size and offers you WordPress Plugin and Chrome extension also.
With music and video players, you can share and stream the song on your iOS.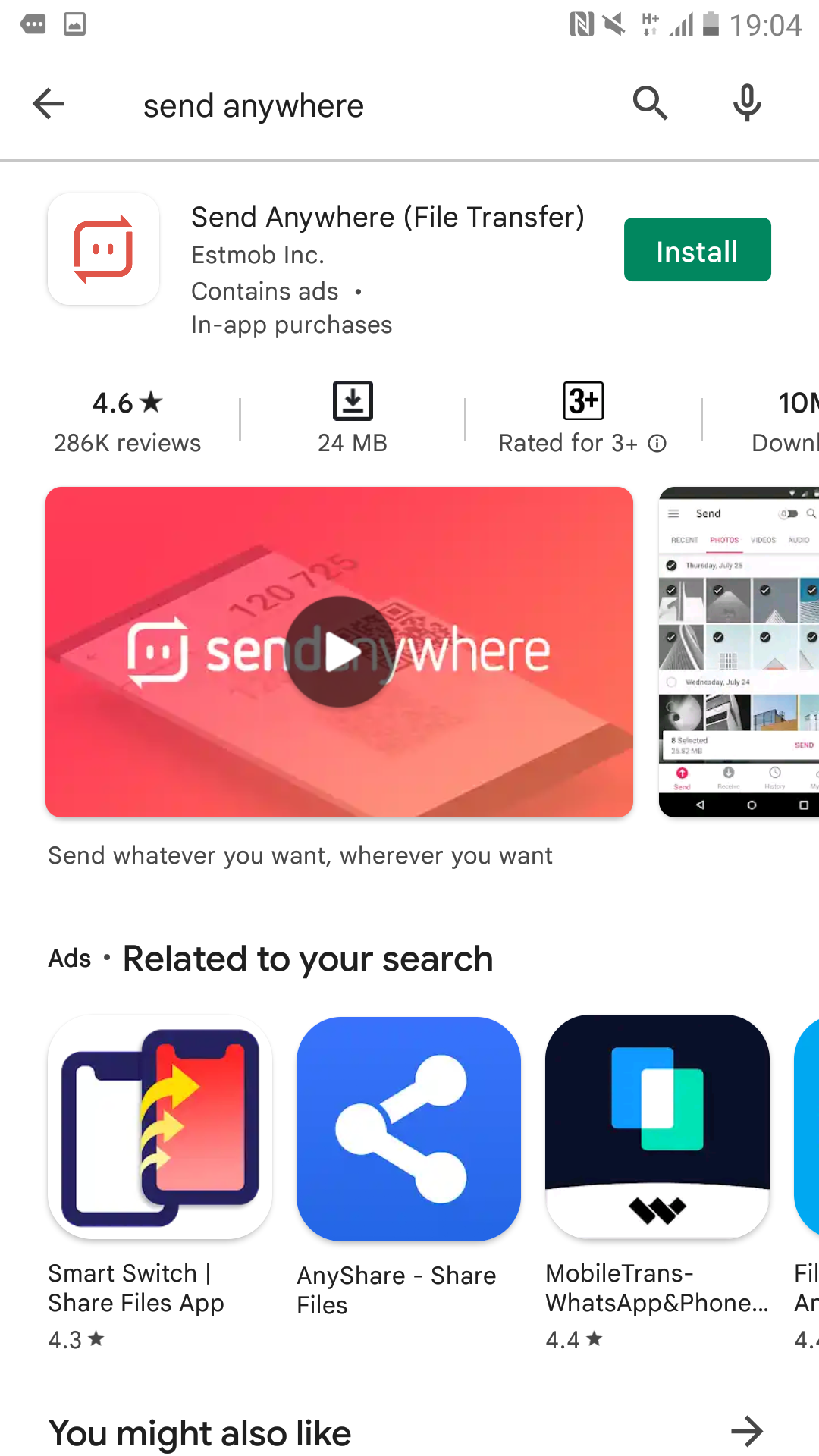 ShareMe
With highly organised menus and a pretty clear design, ShareMe is one of the best file sharing app that transfers files 200 times faster than Bluetooth.
Features
Seamless and hassle-free file transfer without any internet connection, so no ads will annoy you.
Send and receive large files without any limitations of file size.
You can reset the interrupted or failed file transfer from where it has been stopped.
It transfers files at a very high speed of 50MB/s from one device to another.
You can transfer any document, image, audio, and video from one Android device to another easily.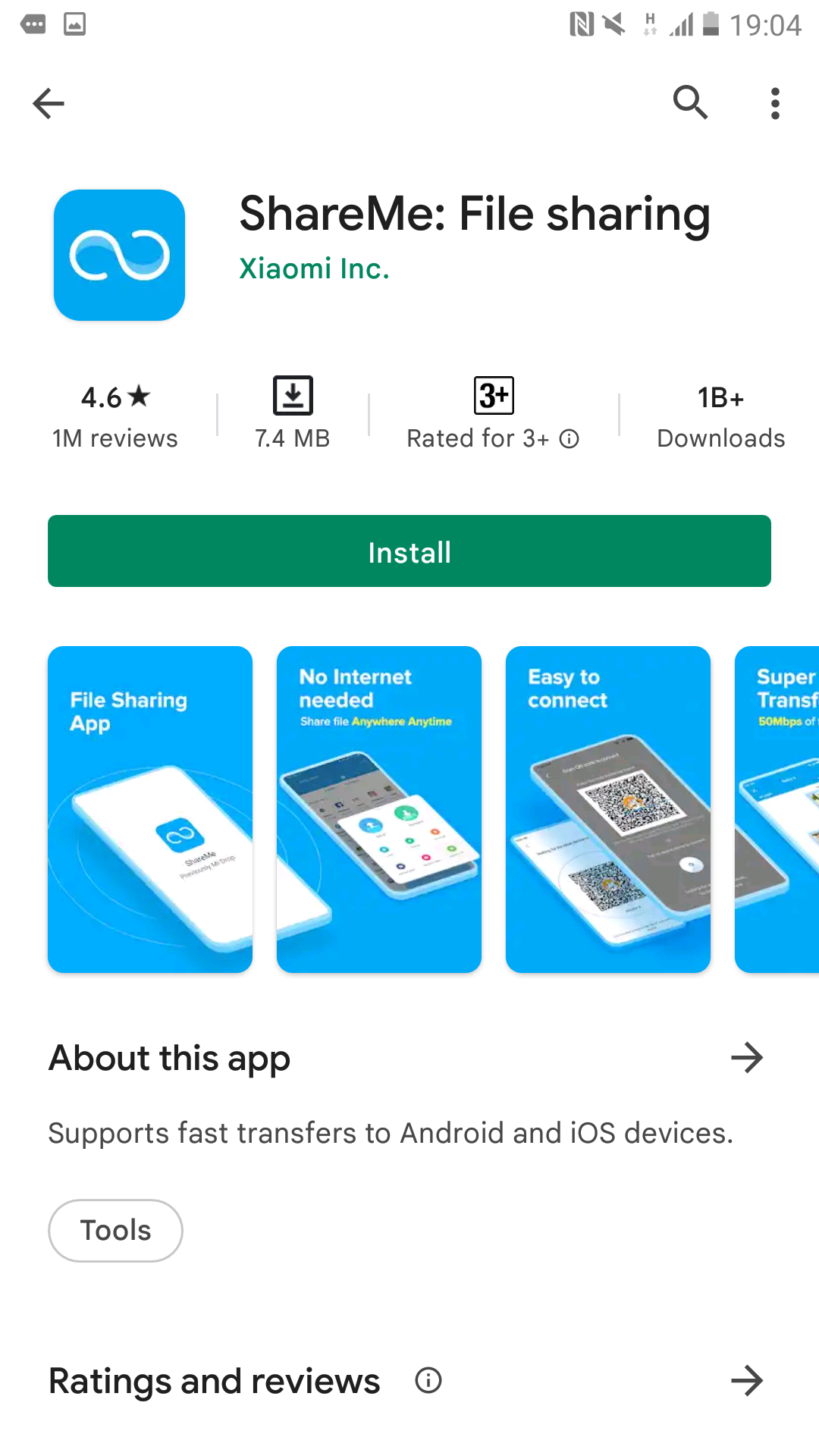 SuperBeam
SuperBeam is another Zapya alternative for an efficient way of file transfer at a higher speed. Pair devices using QR-codes and enjoy super-fast file transfer.
Features
Use WiFi connection to share multiple files from one device to another at a blazing fast speed of 70 MB/s.
Unlimited file transfer, no restriction of file sizes.
Built for file transfer of any format between Android devices, Windows, Mac, and Linux.
With its pro version, you can even share the complete folder of files at a time.
Compatible in sharing files of multiple formats, i.e; SMS messages, contacts, pictures, documents, videos, audios, and video games.