Do you want to hide apps without rooting your Android device? In this article, we will guide you on how you can hide Android apps and keep them private and safe without rooting.
Do you want to put out of sight something in your Android, maybe some particular application, private info, or your Android phones out of reach of strangers? So here is the solution to keep your things private and that is to hide applications. But many users face problems while hiding applications without rooting Android, so make sure you follow the complete guide.
Hide Apps Without Rooting Android
If you have installed particular dating apps, saved private photos and personal chats, and don't want your bosom friends and parents to find them on your phone, then the foremost solution is to hide Android apps. Some smartphones come with built-in app hiding features but you can use a third-party app if your phone doesn't have that built-in feature.
If you don't want people to approach your private apps and other confidential data, this article will guide you to find out how you can hide apps on any Android device and that too, without having to root your phone.
Ways to Hide Android Apps Without Rooting
Here we have enlisted some ways to hide applications without root on an Android.
Hide Apps Without Root with Go Launcher
Go Launcher can instantly hide apps without root on your iPhone or Android. The Go Launcher app is used by millions of users worldwide and it is the most trusted app for hiding apps as it changes the overall look and feel of your device. It has plenty of features but the main is that it can hide applications in your Android without the need of Rooting it.
Some of the steps are given below which can hide the apps in your device without rooting them.
First, install the Go Launcher app on your device from the Play Store or Apple store.
The next step is to make the Go Launcher as the default launcher app for your device. To do this, first, open the Settings of your Android.
Now select the "Apps" option. Then, click on the "Launcher" option and select "Go Launcher" to set it as the default launcher.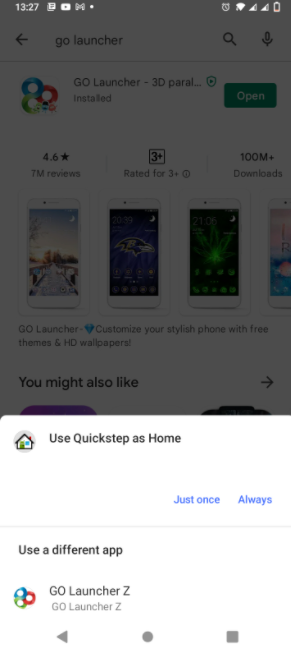 As soon as you select Go Launcher as the default launcher, you will see a customized theme on your home screen.
Now click the "App drawer" option on your home screen.
Click on the "More" option or the three dots on the left bottom side of your screen.
Click on the "Hide App" option to commence.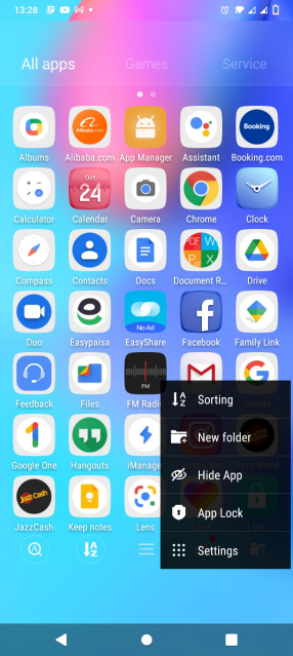 As you click the "Hide App", Go launcher will ask you to select the apps you want to hide. Just mark the apps you want to hide and click "ok". You can hide more than one app here.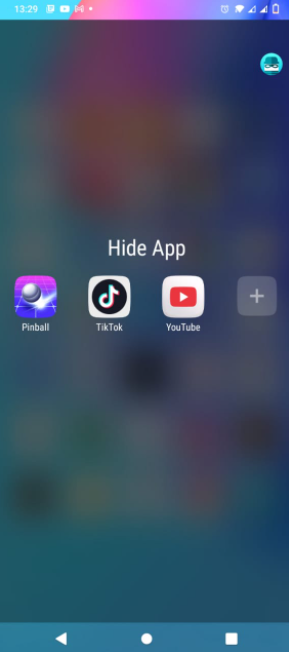 If you want to access the hidden apps, follow these steps and choose the "Hide Option" once again. Now the apps you have hidden will appear on the screen. Choose the app you want to access. Also, there will be a "+" option on the screen. By clicking on this option, you will be able to hide more apps.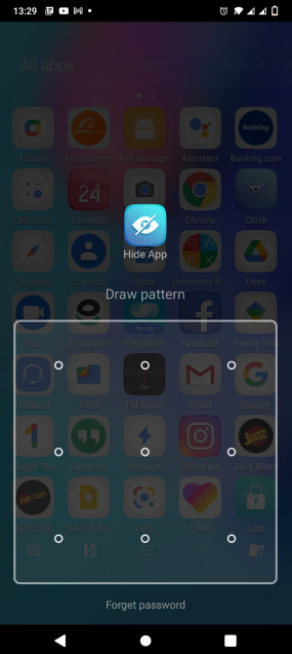 To unhide an app, all you have to do is to unmark it and press "Ok". So, you will see the app back at its position.
Hide Apps on Android with Nova Launcher Prime
Another way to hide Android apps without rooting is to use Nova Launcher Prime, which charges $1.99. However, its free version can also hide your secret apps. It is one of the most recommended apps that customize your Android look.
The innovative features like customizable UI, backup and restore, app drawer, icon swipes, and many more are provided by its Prime Account.
Now, Let's discuss how to hide apps without root on Android or iPhone with Nova Launcher Prime.
The very first step is to install the updated version of "Nova Launcher Prime" from the Playstore.
Once the installation is completed, go to your home screen.
Select the Nova Launcher App and mark it as default. You can also do this by going to Settings>Apps>Launcher.
Now, Nova Launcher is enabled on your device.
A pop-up window will be opened if you long-press the home screen button.
Now, click on the "tools" icon that is located in the top right corner. It will open a list of options. Click on the "Drawer" option.
Once you have selected the Drawer option, you will see another list of drawer options.
Select "Hide Apps" options. It will provide you with a list of all the installed apps on your device. Now select the apps you want to hide.
If you want to unhide the app to make it visible again then simply unselect the app.
If you want to access the hidden apps at any time, you can search in the search bar. Each app will automatically appear on the screen.
In the Nova Launcher free version, you can rename the app and change its icon, so it won't grab much attention from your detective friends.
Hide Android apps using Calculator Vault
Another way to hide Android apps without root is to use the Calculator Vault app. It is actually not a launcher and works as a calculator for hiding apps.
Calculator Vault can be installed on your Android by using the Google Play Store. Even if another person opens this app, it will work like a calculator and will not show the hidden apps.
Only the person who has hidden the apps in the Calculator Vault will be able to access the hidden apps as soon as he enters the password of particular numbers. This method of hiding apps is quite simple and effective as compared to other methods.
Disable the App
Disabling apps is another way to hide apps without root on your Android. If you only want to hide Android apps for not using them then, go to Settings and disable the apps to hide them from the screen. This method works well for pre-installed applications on your device.
Disabling the apps will save the RAM of your phone which will improve the processing speed of your phone.
Conclusion
I hope this article will help you figure out the method to hide apps without root on an Android. For further queries, feel free to comment below. If you find this article useful, then share it with your friends.