Hope, you guys enjoying blogging with your WordPress blogs and today what I'm going to share in this article is that a brief list of Best Premium Author Bio WordPress Plugins that you may like to use in your blogs. As far as I know that people have great multi-author blogs which makes it somewhat difficult to setup author bio box for each specified article.
But don't worry, because now I'm going to share a list of best premium author bio WordPress plugins that will make it easier to setup multi-author bio boxes right in your WordPress blogs within seconds.
Best Premium Author bio WordPress Plugins
Well, Fanciest Author box is one of the best Author Bio WordPress premium plugins. Fanciest Author Box is a WordPress plugin that gives every single author of your blog to setup tabs like author box containing the social media profiles.

This plugin provides an advanced widget that allows you to display your blog authors in any widgetized sidebar. It includes the abilities to display author Gravatars, author URLS , post counts, and bios.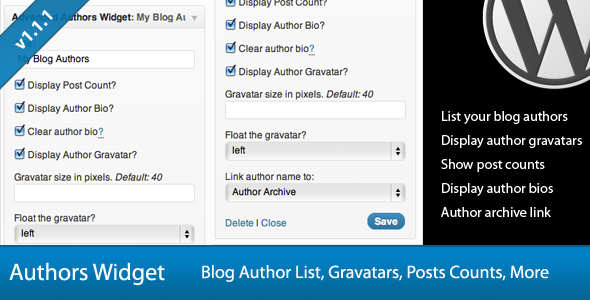 Styles with shortcodes is a great plugin that makes life easier using WordPress whether you are a seasoned developer, designer or just a normal user.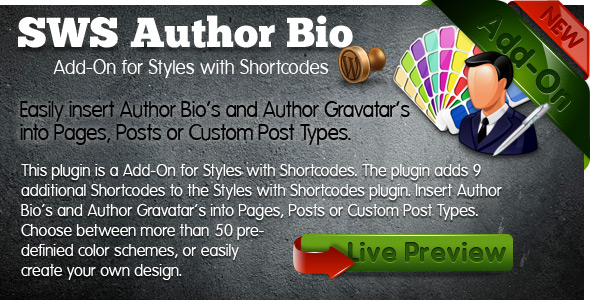 Easy Author is a plugin that is useful for people who have a blog that has guest bloggers and authors they want to acknowledge. It comes with easy to use author data and author box. The author data can be garbed with WordPress shortcodes or PHP.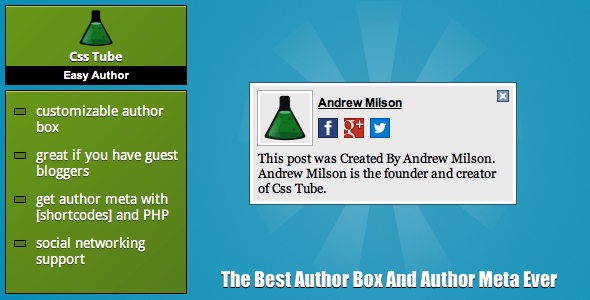 Faster and faster web world is changing itself with huge new features. WordPress, now most used CMS and WP plugins make the WordPress user-friendly, powerful and provide us many features.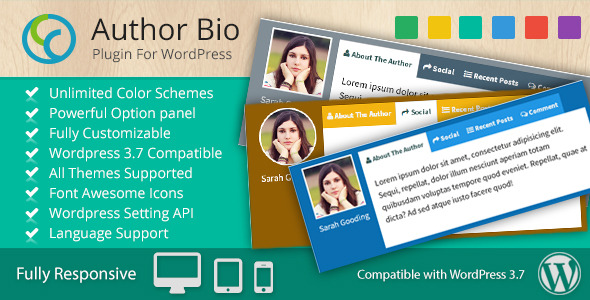 The most attractive author box plugin with 24 skins included. You can choose the skin in admin panel and live preview without page reload. Also include shortcode, widget and template tag. Google authorship verification is also included.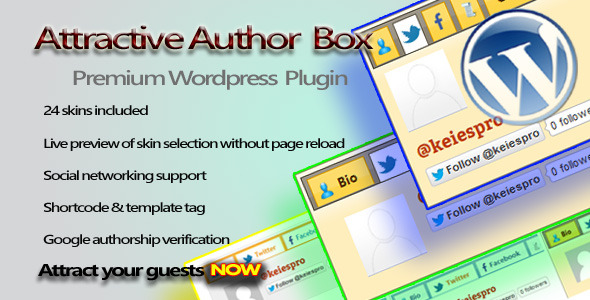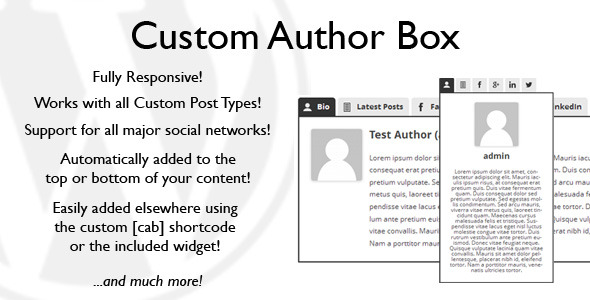 All In One Author Box is a WordPress plugin designed for displaying social network widgets inside tabbed area located in your posts.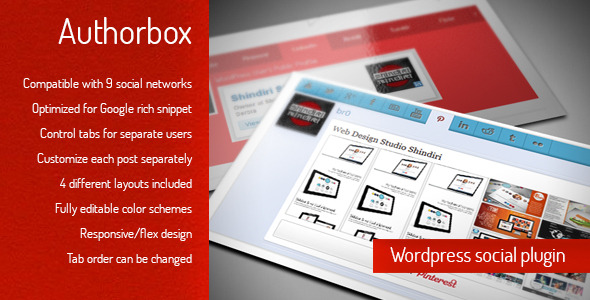 Elite Members is a WordPress plugin for displaying top contributors/authors in a site. Have you ever wanted to list your authors according to the number of posts they've made or have you ever wanted to list "last week's top author" or "Top Contributors for the Year"? This plugin would be perfect for you. With multiple layouts to choose from, Elite Members can display authors in grids and lists.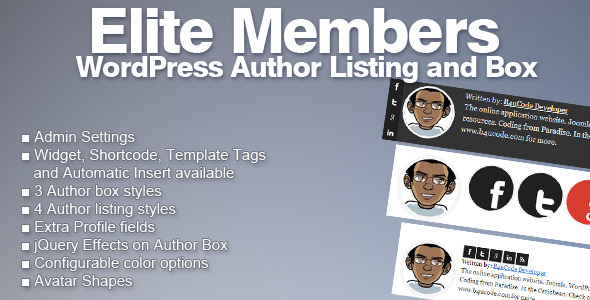 About Me is a plugin for WordPress that creates a new widget to display your user profile and latest tweets. Let your visitors and users know who is behind your site or give a quick explanation about what your site is and what it can do for your users. Use it as an author box to show your credentials and connections to the world.