Managing multiple WordPress blogs from one dashboard is not really a hard job today. However, let me tell you how?
BTW, it's possible to manage multiple WordPress blogs from one dashboard.
So, if you rewind back and take a look on 10 years of WordPress success, you can notice that it's been a great blogging platform yet a powerful CMS (Content Management System) ever.
This time, you can manage your multiple blogs that are already hosted on WordPress using a simple WordPress plugin (WP Remote).
WP Remote WordPress Plugin
Using WP Remote you can manage all your WordPress blogs from one dashboard. Follow the steps below to make it so:
If you have install this plugin in your blog
Kindly sign up on wpremote.com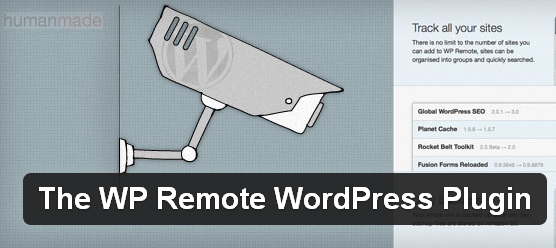 Features
Track all your WordPress sites from one place.
Track the WordPress version each site is running and easily update.
Track all your plugins and themes and 1 click update them.
Free to monitor and update an unlimited number of sites.
Back up your database and files.