(Last Updated On: January 12, 2017)
Sell my plugin is a WordPress plugin which let's you create a WordPress like plugins directory into your WP blog to host your premium as well as free plugins on your own server, it's much easier to use and hope you'll enjoy after walking through this article. However, it's not as free plugin but it only listed inside of WordPress plugins directory as free just for having some exposure. To access the complete options just after purchasing the pro version of this plugin.
Sell My Plugin is developedby Rob Landry.
You can sell your premium plugins without using any third-party sites i.e, Themeforest.net to sell your plugins. Afterall, you'll have your own WordPress plugins directory with yourdomain.com/extend/plugins/ from now just after installing this plugin.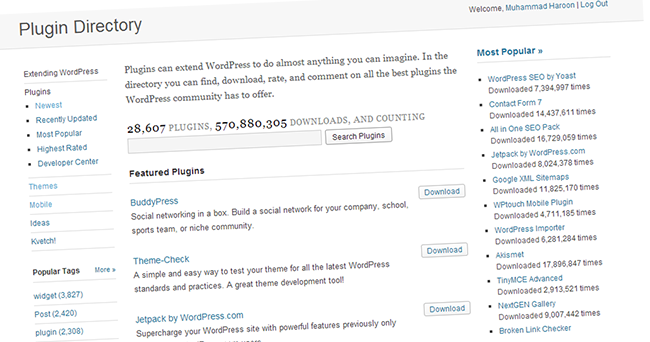 It means the only way to sell your premium plugins on your own site and get 100% commission, no any third-party commission but directly to your PayPal account. Out there are short free features but can be accessed full features in the premium version of this plugin.
Free Features
You can access the page extend/plugins/yourpluginname for just your uploaded plugin not /extend/plugins directory although it's a premium feature.
You can upload your plugins just by going to Sell My Plugin > Plugins and their click chosen file and upload button when chosen.
One more free, but hot feature is that the plugin count the number of downloads and shows you the way which one plugin is hot!
Premium Features
You'll have a custom search on the plugins page to search available plugins only under pro position. If you have paid version of the plugin then you'll have all those features as seen on WordPress plugins directory.
PayPal express checkout for instant purchase on premium plugins. You can create a price for a plugin.
Enjoy with your own Plugins directory on your site. Good luck