(Last Updated On: December 27, 2013)
Creating events in WordPress made easy with Quick Event Manager WordPress plugin. Using this plugin you can be able to create events within your WordPress blogs. Adding events in your WP blog made easy in just one click installation of a plugin called Quick Event Manager.
It's a very simple event creator WP plugin, you can create events just as you're doing post, add new events and publish like you do for your upcoming blog post but what actually it's in posts, you make Posts > Add New however in Events you do the same with Events > Add New. Here's also a Shortcode which list all the events in your post or page wherever you're trying display all the events.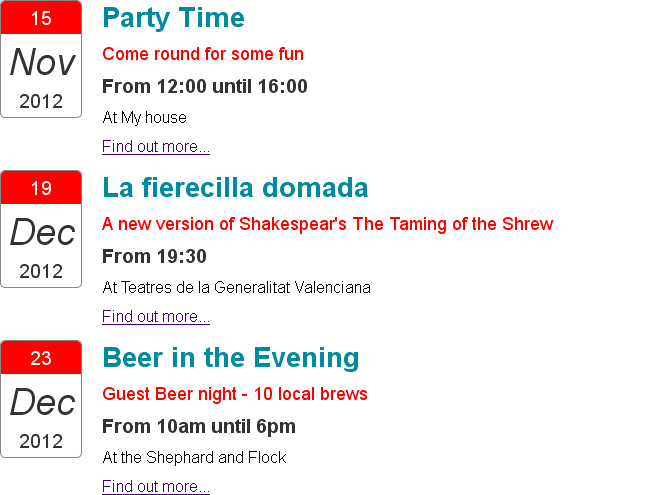 How it Works?
All you need to do is to install and activate Quick Event Manager plugin. From now you'd have an option under settings > Event Settings which enable you to make further changes in your event page that in what manner you want to display your events.
See I do the same and reached to the final destination, when I done setting up the event settings page then I try creating an event in my blog.
I got successful in creating an event. If you're trying to do so, then go to Events > Add New to create one.
It's much easy and pretty way to remember the events in your life, within your own blog you don't need to go through Facebook, Google and any other social network to create an event among people after all you'll have your own events manager in your blog.
If you're trying to use the form in your posts or pages just add the Shortcode [qem] within your post HTML.
Key Features
Fill in the form to create an event
Use the settings page to change how it displays
Google maps options
Hope you like this plugin.