Today, I'm going to share the best and awesome collection of jQuery News Ticker plugins for self hosted websites developers. If you are building a custom website with your own coding skills and looking to add news ticker above the fold on your website then all you need to do is to find the best jQuery news ticker plugin in the following list. So, I hope you will surely like these awesome jQuery News Ticker Plugins and please consider sharing this article across your favorite social networking sites. Basically jQuery news ticker plugins are meant to display latest articles that gets published on the website and in order to grab the attention of site users to new articles.
News Widget is a jQuery plugin that turns any list or news into a news slider commonly called News Ticker. The plugin is extremely customizable with more than 28 options. You can also use this plugin with any RSS feed.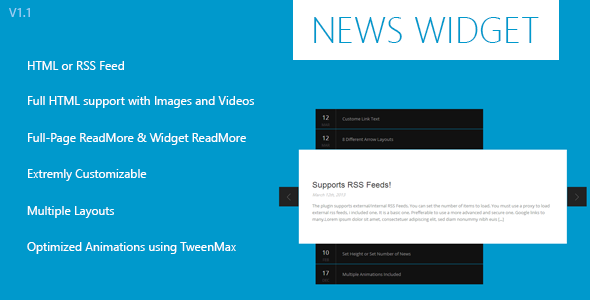 jNewsbar is easy to use and flexible floating/fixed newsbar for your website with four default skins and you can easily create your own skins. This plugin comes with three default animation effect – "slideUp", "slideDown" or "fade".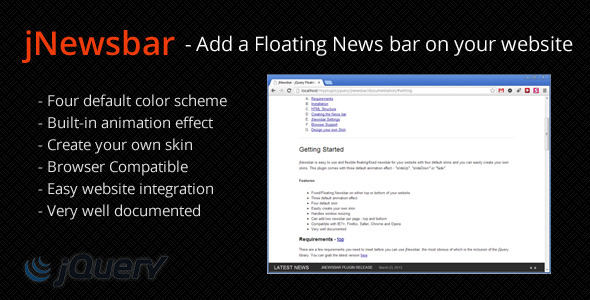 Feedget is a jQuery based RSS Feed reader plugin that allows you to easily include a simple RSS Feed widget on your website. You can also use feeds from Facebook, Twitter, Flickr, Tumblr, Blogspot, etc.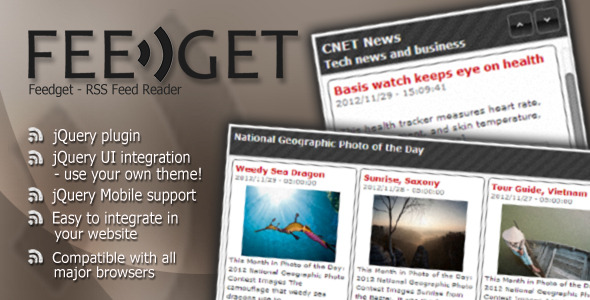 jNewsticker is a powerful jQuery plugin designed to seamlessly integrate into your website. Pre-packed with three news ticker styles and three skins, you can easily create your own skins.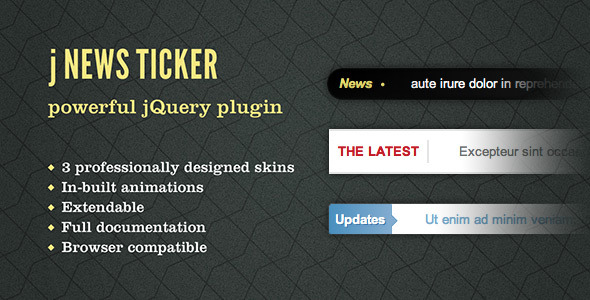 Cream Soda jQuery News Ticker is an ultra light, responsive, plug and play component that you can drop straight into your website.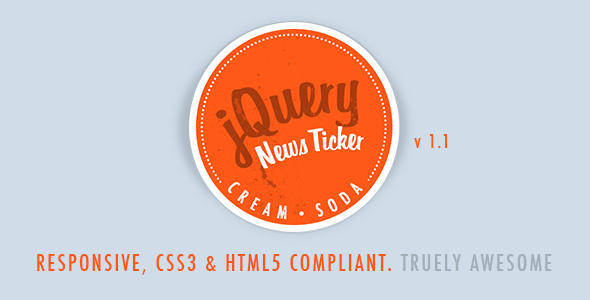 Fancy News is a jQuery plugin that lets you create an outstanding news ticker/slider. It's highly customizable and very easy-to-use. If the post is longer than the height of the main area, a cool scrollbar will be added automatically.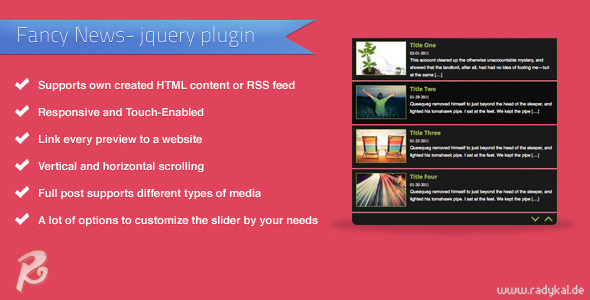 Modern News Ticker is a modern, powerful, flexible, fast, easy to use and customize news ticker.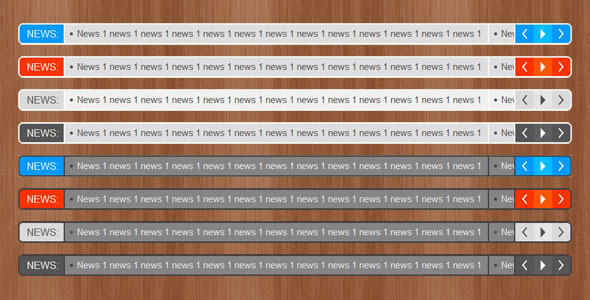 News Box is a small (3Kb uncompressed) and very easy to use html widget – a news ticker. Every News Box displays one item at a time. You can also put multiple News Boxes on a single website.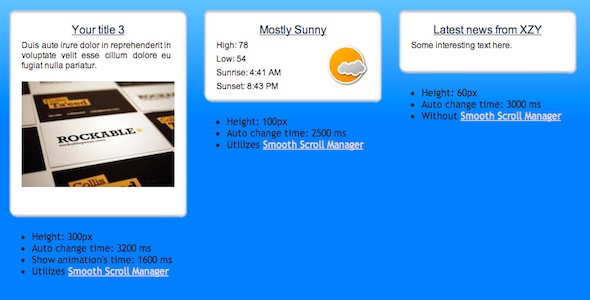 An easy to install, fast and customizable RSS widget built with jQuery and Twitter Bootstrap.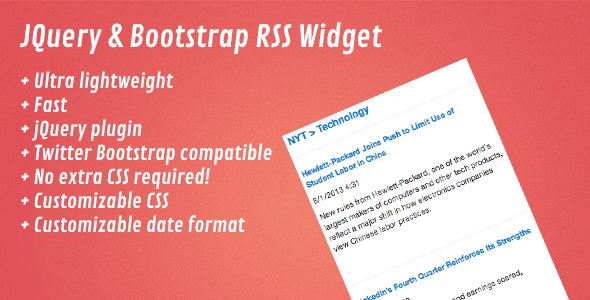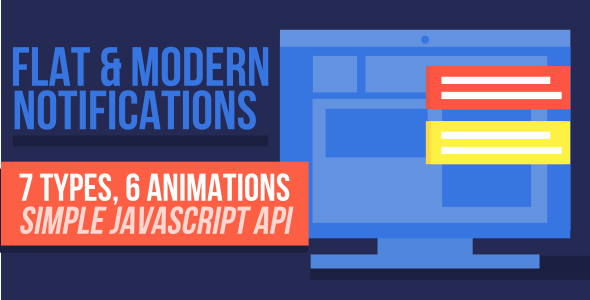 iToast is a JavaScript notification plugin with 220 icons.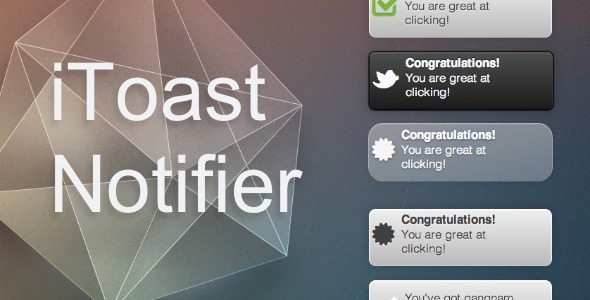 SmarTicker is a jQuery smart news ticker plugin that is so simple to use like 1, 2, 3.