I have been using Moto X since 2 years now. I bought my very first Moto X first generation phone in late 2013 and I found that quite amazing and very comfortable with Android KitKat 4.4.2 version update. When I found that Moto X 2nd generation is also available in the market I rushed towards it and got Moto X 2nd generation with Android 5.1 Lollipop version in it.
So, today what I found out that Moto X 2nd generation have an update for Marshmallow 6.0 Android. That's really great and handy Android version I have ever used that want to share with you guys this amazing news with Android 6.0 Marshmallow features.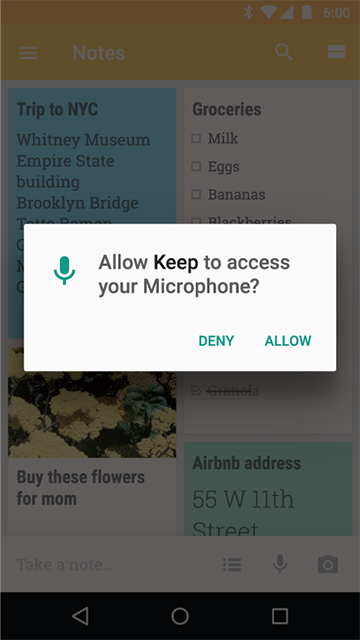 Moto X 2nd Generation Android Marshmallow 6.0 Update
I am so excited to publish this article because it is about my favorite Android smartphone of course. Just wanted to let you guys know that Motorola have announced a new software update for Moto X 2nd generation.
So, if you have Moto X 2nd generation Android smartphone you can immediate update your Moto X 2nd generation via OTA update from Settings > System Updates. After updating your Moto X phone the update will bring you Android™ 6.0  Marshmallow along with other improvements.
NOTE: Kindly, note that you cannot downgrade to a previous software version after installing this update. So, be sure that you really want Marshmallow on your Moto X 2nd gen. or not 😀
Android 6.0 Marshmallow for Moto X (2nd Gen.) Features
At the very first place, Android 6.0  Marshmallow comes with improved mobile user-experience with battery-smart features and new app permissions that give you even more control. Here are the best features of Marshmallow 6.0 version if you update on your Moto X 2nd gen. smartphone.
Feature
Description
Doze mode: 
Doze mode is a new smart feature that helps us to preserve our smartphone's battery life. Doze mode comes in the Android Marshmallow as built-in feature rather installing Doze Android app (Direct).

What Doze Mode does?

Actually, the Doze mode recognizes if you are using the device it is set to idle and screen is off and then it automatically goes into a deep sleep state where Doze shuts down unnecessary applications processes to optimize power and stop battery draining.

App Standby: 
Marshmallow's app Standby features helps you to reduce the battery drain of your phone by putting your seldom-used apps into a reduced activity state. You have options provided to choose specific apps on which you want to apply the app standby feature.How to get to app standby feature:
Settings > Battery > Tap the menu icon (3 vertical dots) > Select Battery Optimization
Simplified security with your fingerprint
Skip the crazy passwords: The key is at hand. Your fingerprint unlocks your phone and lets you securely breeze through sign in and checkout on Android Pay, the Play Store and even in apps.
Permissions your way
No need to give apps access all the time. Android Marshmallow lets you define what you want to share and when. Turn permissions off at any time, too.
You can find out other interesting features about Android 6.0 Marshmallow on Android's Official Website.
How to Update Moto X 2nd Gen. to Marshmallow Android
To update Moto X 2nd Generation to Marshmallow 6.0 Android follow the simple steps below and we are doing this via over the air (OTA) update:
Select the Settings icon in the apps menu.
Select "About phone".
Select "System updates".
Select "Yes, I'm in". After the software is downloaded, select "Install now".
After the software is installed, your phone will re-start automatically.
Your phone is now updated to Android 6.0.
Overall, I would love to say that you must buy Moto X 2nd Gen. because I have never used something like this before i.e., fast, reliable and worth purchasing.
Source: Motorola