Today, I came across a real interesting thing on to my Moto X smartphone. Let me tell you that my Moto X was already running on KitKat 4.4.4 but I was poked by one of my friends that a new Android Lollipop update was made available for my Moto X first generation. So, of course I started looking for OTA update by going into Settings > System Updates but the sad new was that I couldn't see any update on my phone, instead it was saying:
"Your Phone is Up to Dated"
I was disappointed that why my phone didn't get update for Lollipop? My phone's carrier was AT & T and they were a bit late in rolling out the latest Android Lollipop update in Moto X first generation. I decided to use cyanogenmod 11 custom ROM for updating Lollipop on my phone. That's where I faced a big tragic accident that made me obliged and I had to restore back from Custom ROM to stock ROM on my Moto X.
Restore Moto X from Custom ROM to Stock ROM
To restore Moto X from custom ROM to stock ROM you have to follow the guided tutorial below that will help you how to easily flash Moto X's stock rom.
Moto X Toolkit v1.4.4
Moto X Toolkit is what we will be using as a key instrument in order to restore stock ROM on Moto X AT & T.
First of all, download and install Moto X Toolkit in your PC
Enable USB debugging mode
Once done, connect your phone with USB cord to your PC
Run the Moto X toolkit on computer
The Toolkit software will show you the device is connected or not
But if the device is not connected, then you will have to install the drivers on PC (third option in the software window)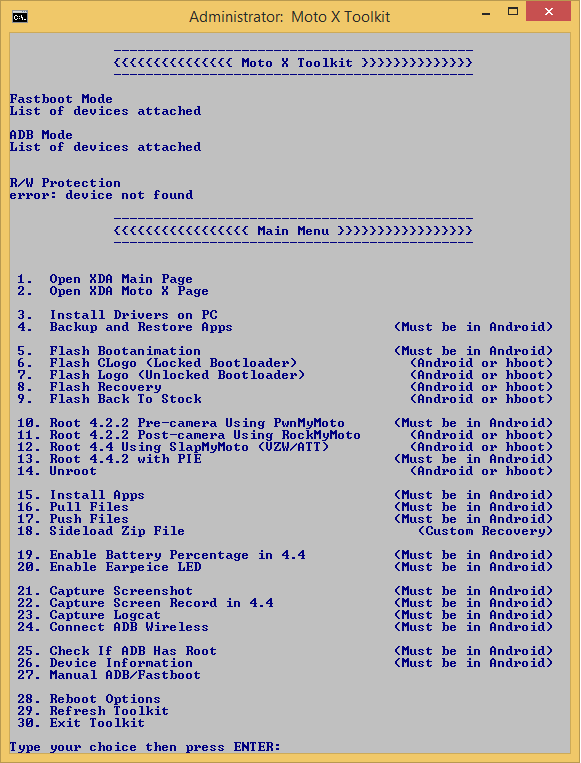 You will have to type your choice in numeric to perform the corresponding action via toolkit and press enter.
After your device is connected, you have to choose the 9th option i.e., Flash back to Stock
After that you will have to choose the carrier of your Moto X smartphone i.e., Verizon, ATT, Sprint and so on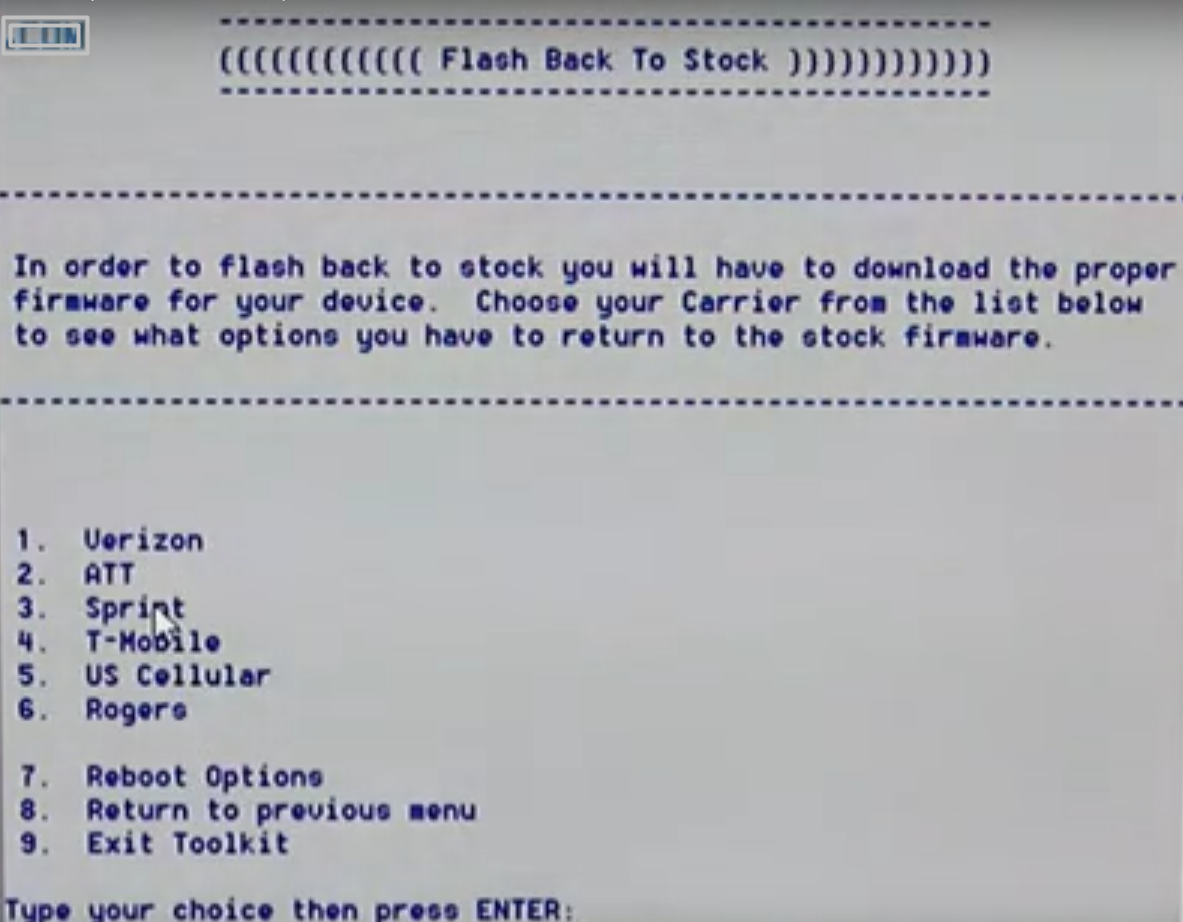 In this case, my Moto X's carrier is Sprint and I'll choose 3 and hit Enter but if your device's carrier is different then you have to choose another option.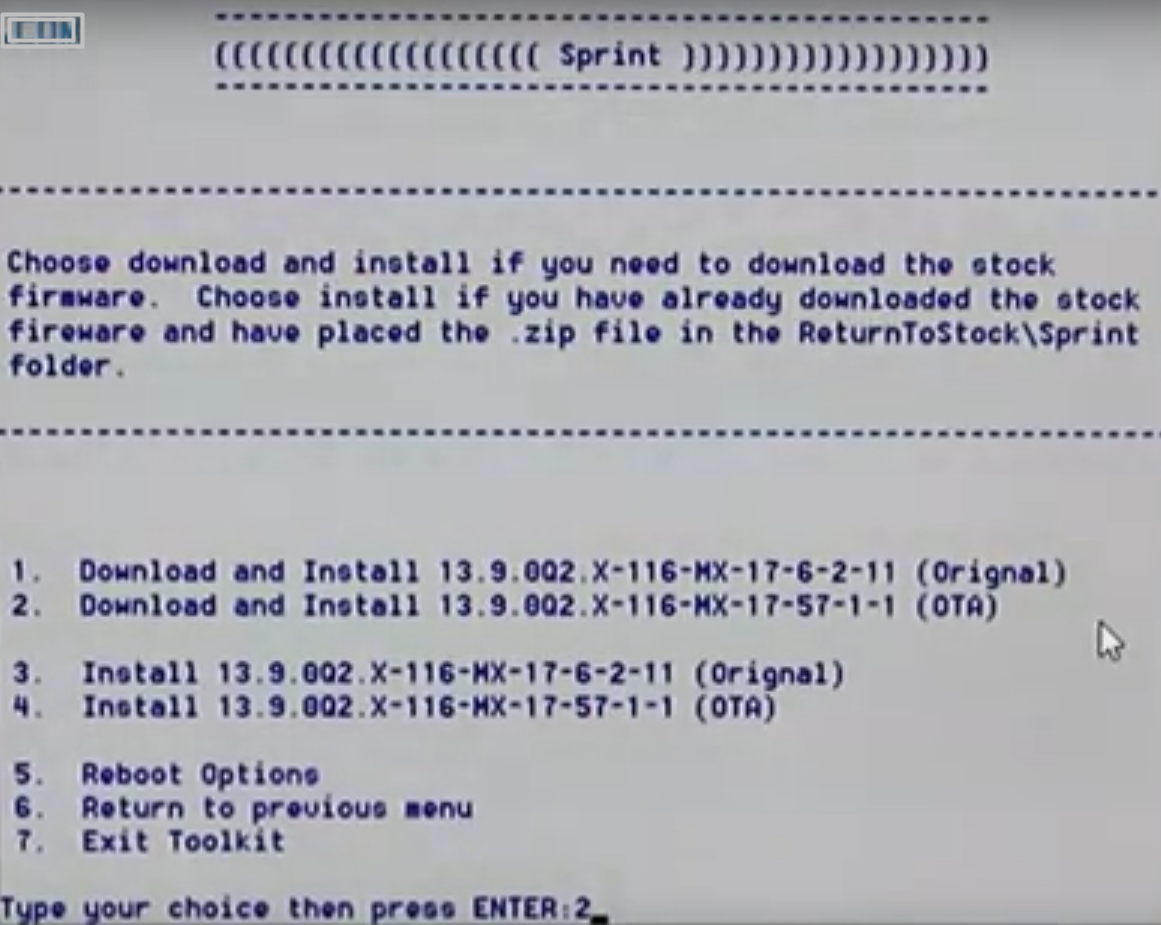 As you can see I'm and downloading and installing the OTA file using Moto X Toolkit which will automatically find the file and install it on my Moto X with Sprint carrier.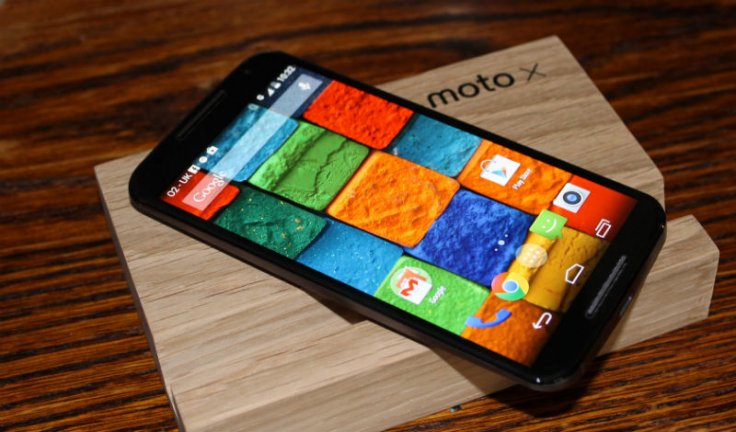 Finally, after going through the entire tutorial you will be able to restore Moto X from Custom ROM cyanogynomod to Stock ROM (Sprint Carrier).