One of the biggest most popular Android smartphone manufacturer (i.e., Motorola) recently launched Moto Z Play smartphone which is amazing as compared to any of the slimiest Android smartphones available. People have been admiring about Moto Z play features, wallpapers, icons and looks. Sure it is admirable and if are trying to get moto z icons on your Android phone then read the rest of the article because I have shared best icon pack for Moto z play that you can easily install on your Android device no matter which phone you are using. It is the best need for anyone who want to use experience Moto Z but can't afford it.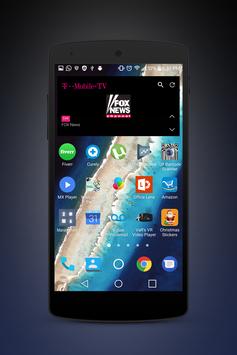 What makes Moto Z Play special (Moto Z Play Specs)
Operating System: Android™ 6.0.1, Marshmallow and update to Android 7.0 Nougat
System Architecture/Processor: Qualcomm® Snapdragon™ 820 processor with 2.2 GHz Quad-core CPU and Adreno 530 GPU Natural Language Processor
Memory (RAM): 4GB LPDDR4⁵
Storage (ROM): 32GB/64GB UFS,⁵ microSD Card support (up to 2 TB)⁶
Weight: 136g
Display: 5.5" AMOLED
1440p Quad HD (2560 x 1440)
535 ppi
Corning® Gorilla® Glass
Battery: Mixed usage up to 30 hours (2600 mAh)
Water Protection: Water repellent nano-coating
Sensors: Fingerprint reader, Accelerometer, Ambient Light, Gyroscope, Hall Effect, Magnetometer and Proximity
That's what makes Moto Z special because it is more than enough and gets you the best smartphone experience ever. See the Moto Z Play specifications if you want because they are originally released on Motorola official website.
Download Icon Pack for Moto Z Play Android
I know, that's the beauty of it because you an install it on your existing Android phone too. Start pretending like you owns Moto Z play. Download the icon pack for Moto Z play Android app that contains a number of icons and wallpapers for making feel like you really have Moto z play because the icons and wallpapers are so realistic.
Download Icon Pack for Moto Z Play for Android