Android is really a fastest growing mobile OS that gives you not only comfort but also it helps you to do anything you want right on your smartphone/table. Just now, Moto G gets Android 4.4.4 KitKat update on Verizon which is only for Verizon users whereas Moto G has already got this update and the company was aiming to give this update to Verizon Moto G users. Previous there was a rumor about the Android next version would be Android L 4.5 which was expected to be 5.0. According to this article, recently Google chrome beta app got an official version update Android 4.4.99 and Android users started rumoring about the next Android OS version 4.5 rather than 5.0. That's kinda interesting I know.
Today just got a little sweeter for #MotoG users on #Verizon: We are beginning to rollout Android KitKat, 4.4.4 on those phones. ~ Source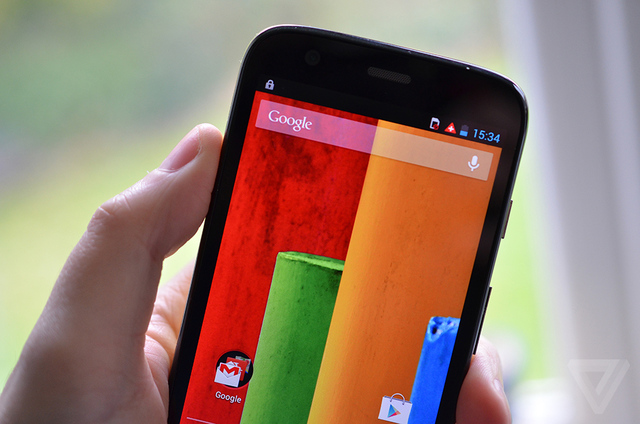 Verizon Moto G users was supposed to get the OTA update on July 24, 2014 means if you didn't already updated your Verizon Moto G just do that there must be the OTA update. Also Motorola confirmed the next version update for Moto G and Moto X are in line and will soon be added once the Android L release officially made by Android.