Just now, on the internet people are rumoring about the next Android OS version to be 4.5 which will known as the Android L (Lolipop). The latest Google Chrome beta 37 release reveals a Android 4.4.99; which we can take as a leading indicator in terms of the next build of Android will be Android 4.5 other than 5.0.
You can also tip us/contact us.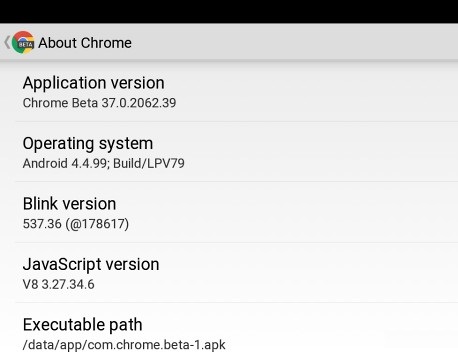 So, this chrome beta Android app version 4.49 confirms that the next version of Android OS will be 4.5 rather than 5.0 that we have been expecting. Beside this Android OS V 4.5 rumor you can just download the Google Chrome Beta.