In this fast-paced era, there is no denying everyone is looking for speedier solutions to everything that comes into daily use. To extract the vast knowledge available on the internet, a browser comes in real handy.
Regardless of what you want to browse, a fast and easy-to-use browser is really everyone's dream. Not only does a super-fast browser help load search engines seamlessly, but it also makes browsing both fun and joyful experience.
Besides these best Android fast internet browser apps, you might want to check out the top 10 Android internet browsers here.
Best Android Fast Internet Browser Apps in 2019
Following are the best Android fast Internet browser apps available on Google Play Store, we have compiled a list of the 15, give it a try.
4G Internet Browser- Fast
The creators claim that 4G Internet Browser- Fast is one of the fast internet browser apps on play store with the user-friendly, safe and speedy environment. Using the power of your 4G to its ultimate potential, the app is designed to run perfectly on both android cellphones and tablets.
Features that make this particular browser stand out from the rest, because of its tabbed browsing option, tiny package size, built-in homepage feature, super-speedy initiation, bookmarks tab, history tab, full-screen mode, speedy loading of default search engines and smart ways to share what you search. Advanced settings option helps you delve deeper into the browser's physics, and tune it exactly according to need.
Download 4G Internet Browser- Fast
Power Browser
Just like its name suggests, this app is super powerful and super-fast. Not only is it claimed to be super-agile in terms of loading speed, but the creators also promise a secure and free connection to the internet.
To help boost security levels, the app protects you from malware as well as fraud and has a built-in incognito mode. Special features of the Power Browser include super-fast page loading, tabbed browsing, anti-malware, anti-phishing, incognito mode, bookmark and history tabs, full-screen option, instant search, smart downloading and super-low battery usage.
Not only is the app super-fast, but it is also extremely versatile and user-friendly.
Download Power Browser – Fast Internet Explorer for Android
Opera Mini
Opera Mini is sure one of the most used and fast Internet browser apps. An app that is already extremely popular as it delivers what it promises. Opera Mini takes up very little space on your phone whilst giving you a fast and smooth browsing experience. And, you can do this without wasting your data as this browser runs gorgeously on even a slow, poor connection.
The speed of this app is also due to its ad blocking feature whilst smart downloads and video downloads make it even more interactive and fun. The app can be used for private browsing and shows you the trending news to help you stay up-to-date.
With the multi-tab option, you can load several pages in one go. Night mode, device sync, favorites tab and set a default search engine are added features.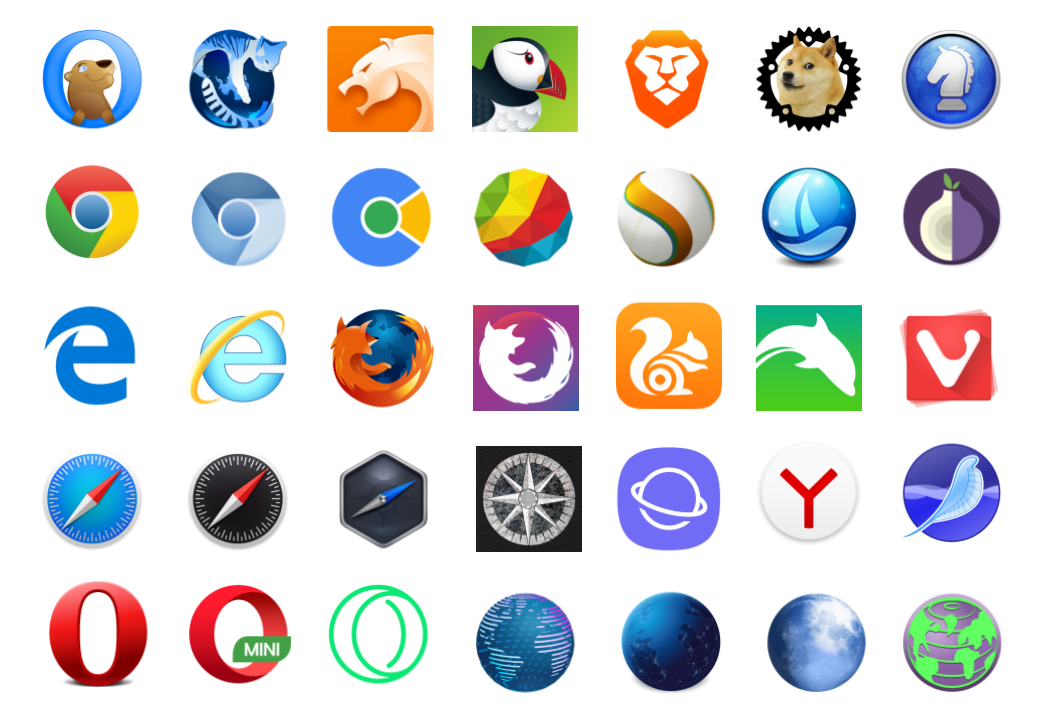 Firefox Browser
Mozilla was voted as the Most Trusted Company in terms of privacy upgrade which proves the safety of its popular browser: Firefox. The app offers a personalized browsing experience and is not only speedy but also user-smart.
Easy access to search engines via shortcuts and search result suggestions make it even easier for the user to get hold of the exact data they require. Add-on feature helps you add additional software to your browser and helps customize it exactly according to need. You can use Firefox across multiple android devices via the syncing option.
Super-fast sharing and full-screen mode make this app even better.
Download Firefox Browser fast & private
Web Browser and Fast Explorer
Suited for both android cell phone users as well as tablet users, this app takes up only a small amount of space to provide you fast browsing experience.
The multi-tab feature helps you browse several different topics in one go. Other features of this browser include surfing speed boost, incognito mode, adobe flash player support, homepage tab, history tab, bookmarks section, favorites bar, weather forecast, barcode, and QR code scanning, speedy downloads and even easy copy/paste of the data you look up.
As if all of this was not enough, tiny footprint, full-screen option, speedy search, gesture feature, sharing and user agent options are also part of this app.
Download Web Browser and Fast Explorer
4G Speed Internet: Light and Fast
Like all other browsers, this browser boasts lightning speed and smooth browsing experience. However, the internet speed is boasted as being HD quality. Designed for both mobiles and tablets, this app can also download everything super-fast.
Along with not taking up too much of your phone storage, this browser also has a desktop mode/night mode. The user-friendly interface, multi-tab feature, mini size, anti-malware, memory save feature, smart search results, font adjustment, easy website addition to the homepage, tabbed internet browsing and private browsing are all added, beautiful aspects of this browser.
The list does not end, the app also features adobe flash player compatibility, tiny footprints, full screen option, installation of font size, bookmarks tab, home page selection, search result suggestions, ease of copying/pasting data, search within a particular page, default search engine selection, user agent selection, gesturing, sharing and advanced options.
Download 4G Speed Internet: Light and Fast Browser
Super Fast Browser
Whilst taking up almost negligible space on your phone's storage, this app runs smoothly and seamlessly to give you one of the best browsing experiences. Its latest version 3, is even better than its previous mates.
A new layout and added features make this browser stand out even more. The app has an in-built capability to not only block annoying ads, but it can also take you directly to your home page in just a simple click. Other features of this browser include an overview screen for your tabs, browsing session management, full-screen mode, download manager and easy sharing.
CM Browser
CM browser is popular as being the number one browser to have the best anti-virus function built into it. Not only does the browser make your browsing experience smooth and fast, but it also makes it secure and danger-free. You can also easily download content from a variety of sites via this app.
Adblocking helps make the surfing experience even smoother whilst incognito mode allows private browsing without storing your history data. You can also easily speed dial to your desired websites by saving them as navigation websites.
A page translator allows you to understand websites that are not in your native or selected language. Text search, changing font size, bookmarks bar, multi-tab function and picking a default search engine are all the other added features.
Nox Browser
Another fast loading internet browser that offers a ton of exciting features. The main, applaudable features of this browser are incognito mode, video downloading option, adblocking feature, night mode, an anti-image mode for lesser data consumption, a favorites section, offline surfing, multi-tab option, default search engine picking option, download manager, user-friendly interface and secure browsing.
The app also displays the latest, trending videos to help you keep up-to-date. Smart browsing helps you look up exactly what you want as the browser adapts to your searching habits.
Download Nox Browser | Nox App Player for Windows
Super Fast Browser
Super Fast Browser is a totally free app that is used by millions of [people to enjoy a smooth and speedy surfing experience. The ad block feature further speeds up the page loading and customizable speed dial feature help you land exactly where you intended to, in a couple of seconds.
Private browsing option and blocking of trackers make your web surfing experience even safer and more secure. A user-friendly interface attracts all users whilst accessibility options make it easy for special people to operate the app.
Multi-language support and notification-free browsing help you unleash the app's potential. Offline reading option, bottom toolbar, downloads folder, video download option, Android 4.1+ support, open beta testing, and smooth loading are all remarkable features of this app.
7G High Speed Internet: Light and Fast – Web Browser
An app designed for the present, as well as the future; the app is not only extremely fast, it works amazingly well with the current 4G LTE network and promises to work similarly with future 5G, 6G, 7G, 8G, and even 9G networks.
It is also extremely secure and reliable and takes up very little space on your phone. The app features a lot of other special options like desktop mode/night mode, user-friendly design, multi-tabs, mini footprint, memory saving, font adjustment, smart search results, website addition to home page directly, tabbed and private surfing, adobe player support and full-screen option.
You can also install additional font sizes to use with the app whilst managing bookmarks and selecting a default homepage. The app also features search suggestions, within the page search, simple copy/paste, quick search, user agent selection, gesturing, sharing and other advanced settings.
Download 7G High Speed Internet: Light and Fast – Web Browser
Fast Web Browser: Adsblock
A lightweight web browser that is fast and takes up very little space on your phone storage to make sure your phone does not slow down either. You can easily download videos and mp3 files via this browser.
The browser works seamlessly with a 3G or 4G connection on both your phone and tablet. This free app can also work with a 2G or Wi-Fi connection but for faster speeds, a faster internet connection needs to be picked.
Download Fast Web Browser: AdsblockFast Web Browser: Adsblock
UC Browser
Another popular browser that has been downloaded by many in 2019, UC supports live streaming and even sharing. Lightning speed downloading capability and ad-block function make the surfing experience, tons better.
The app is also designed to use as little of your data as possible and has a huge array of stickers you can share with your friends. Small window mode, cricket card option, Facebook mode and night mode are all special features of this app that set it apart from the tons of browsing apps available in the market.
Opera with free VPN
Another web browsing app by Opera that promises lightning speed web surfing. The app has the added capability of utilizing a free VPN that is built into it to help access sites that are difficult to connect to directly.
Ad-blocking for a seamless surfing experience, an up-to-date news feed which can be personalized and night mode feature is all applaudable functions of this app. Opera with free VPN can also be used to manage passwords and fill credit card information automatically.
The app also lets you enjoy private surfing and allows the adjustment of font size so you can easily use the app across multiple devices. A download manager, home screen shortcuts, multi-tabs, device sync and the ability to add any website directly to your home screen are all added functions which make this app extremely versatile.
6G Fast Speed Internet- Web Browser Mini
A free app that is both lightweight and fast. This browser helps you connect to your favorite sites super-fast and that too, securely.
The main features of this app include a speedy upload and download of data, desktop mode, night mode, smart searching, memory saving, adjustment of general browser settings, direct addition of any site to the homepage and super-fast video loading.
The app can be downloaded on all android phones and tablets and claims to work with 4G LTE networks and all future networks as well.
Download 6G Fast Speed Internet- Web Browser Mini