To create a website online is not very hard these days whereas you don't need to learn web languages to create a website such as HTML (Static webpages),  CSS (Styling page elements), PHP (Used to develop dynamic website), jQuery (Used to animate webpage elements), etc nope you don't..
So, if you have just prepared yourself then let me show you the process about how you can build your own websites online.
Things to Consider
You must fulfill the following things in order to create a website online:
You must have enough bucks in your online bank account (Paypal, Payza, Credit Card, MoneyBookers, etc)

Purchase a Domain

Purchase a Web Hosting
What is Domain?
Usually the domain is the name of your website (like softstribe.com or yoursite.com). You must register a domain name online to show your brand on world-wide web.
Quick Tip: Try to narrow down your domain name which is the brand name of your website. In other words, your domain name should not very high just 8 – 12 characters long.
How to Register a Domain Name?
I use Hostmantis to register domains online which lets me pay from my Payza account. However, you can register domain from Godadday, Hostgator, from anywhere else that you feel the best…
What is Web Hosting?
The hosting is what, on which your website data will be stored can be said it's like your computer hard drive. When ever you post something on your website it'll be stored in your hosting.
Purchase hosting from Hostmantis, Godadday, Hostgator, etc.
Note: No matter if you purchase a domain from Godadday but wanted to use hosting by Hostgator.
How to Add Domain in Hosting?
Follow the steps below to associate your domain with your hosting account:
Login to cPanel (Provided by web hosting company)
Under Domains section click Addon Domains

Add your domain in the hosting. That's it.
Now Start Building a Website…
Out there are several kind of websites, and I don't know what kind of website are you trying to build? Contact for more details.  But if you have just bought the domain and hosting, let me show you a software that exists in your cPanel account which will install script over your domain to give you an interface from where you will manage your website.
I've also made some tutorials for:
Finally, follow the steps below to create a website that you desire:
Login to cPanel

Under Software/Services > Softaculous

3. Look at the left sidebar and choose which type of website you want to build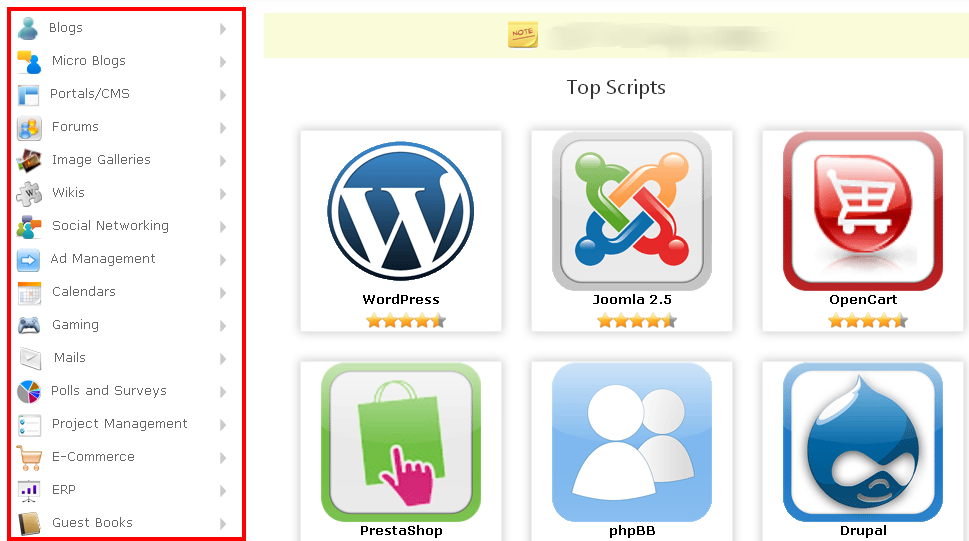 4. Let suppose that you want to create a image gallery, click on Image Galleries > Gallery in the above image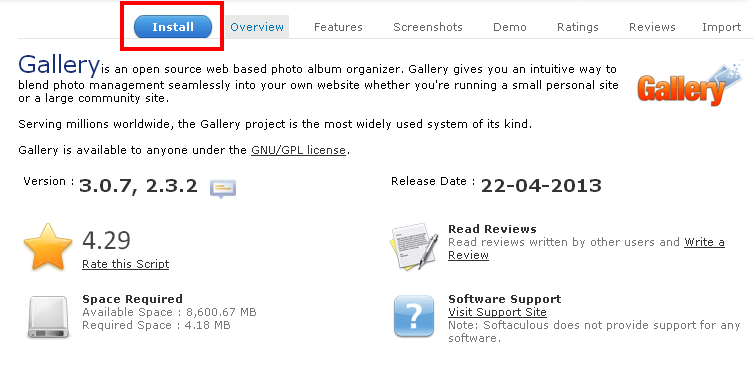 5. Finally, fill out the form and click Install button. Congratulations, and thank you that you created an image gallery for us much like PhotoBucket.