Out there are many people who use Windows movie maker, any video converter to edit videos in PC. But have you ever experienced editing video online? Online video editing website can save time and help you to edit videos easy and faster.
In this article, you will find the best way to edit videos online without using any PC software that usually require high PC requirements but with online video editor all you need is an internet connection to start editing videos online without any additional PC requirement.
How to Create an Online Video Editing Website
Web Video Editor
Web video editor is a PHP script that executes online video editor on your website when loaded perfectly. Web video editor is built with JS, PHP and offers GUI for FFmpeg. If you want to create online video editing website then you should install web video editor on your website.
Web video editor allows you to cut the video into pieces and combine them.
Convert video formats: FLV, MP4, WEBM, OGV. Possibility of fast cutting video fragments without transcode.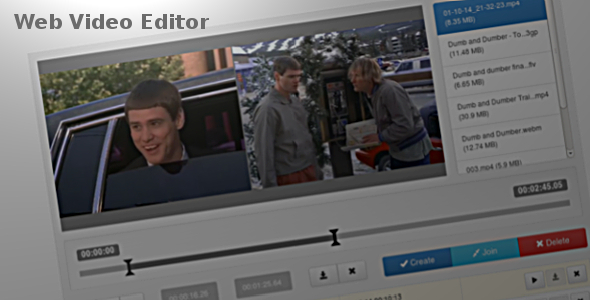 Features
Fast (instant) cutting video into pieces without transcode.
Ability to combine pieces of video.
For video are used server applications: FFmpeg, Mencoder (optional), MP4Box / gpac (optional),MKVMerge (optional).
Convert video formats: FLV, MP4, WEBM, OGV.
Showing the progress of conversion percentage.
Three HTML5 player to choose from.
Upload video 3 ways: file, link, from YouTube.
Simple configuration (in file).
Multilingual support (made translations into English and Russian).
Nice interface and adaptive layout (Bootstrap 3.2).
Open and clean source code.
Server requirements:
Web video editor requires Linux-based server (in Windows likely will work too, but not tested), PHP 5.3+, Web server Apache or Nginx and FFmpeg 1.2+.
Download Web Video Editor and start building your own video editing site. If you have any questions feel free to ask below via comments.