So, let me tell you a little about what the word Blogging is? The process of writing and publishing either on the web online or offline in news papers, magazine, etc termed as Blogging… We got plenty of tips, ways, regarding certain things in our daily life. But we don't even try to publish our believes over the web online or offline. So that others can easily read your thoughts/ideas and get inspired from them…
In this article, I'm going to show you a list of free blogging platforms that gives you an ability to create free blogs online. Yes, you can associate free weblogs online to share your believes on a certain topic across the world… Share you thoughts/ideas online and forget about search engine optimization all of the following blogging platform are search engine optimized (This means the Google, Yahoo, Bing, etc will love your blogs).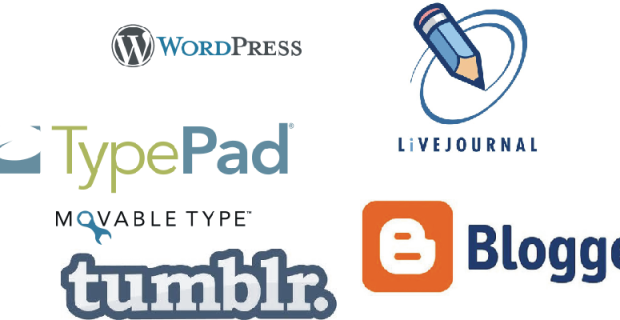 List of FREE Blogging Platforms
Okay, below is the list of all FREE blogging platforms that you can use to build your blogs and websites. TRUST me you will like them.
1. WordPress
The WordPress??? Eh! It's a Gigantic Blogging Platform across the world, more than 60 Million websites are hosted by WordPress CMS. And day by day it's growing faster, in my opinion its the one stop platform where a person can easily start his blogging career. It's is a free blogging tool and an open source content management system which is written in PHP, and MySql.
However
Check out WordPress Blogging Platform
2. Joomla
Yet another WordPress like CMS (Content Management System). You can start building your website on one-click installation of Joomla CMS. If you have owned your domain and hosting then you don't need anything else to build a powerful dynamic weblog with Joomla.
3. Drupal
Drupal is open source content management system written in PHP web programming language. You can start your own website using Drupal today on one click installation. It requires a domain and hosting to get started with.
4. Blogger
Officially owned by Google.Inc. Generally your blogs will be associated with a sub-domain called .blogspot.com means yourblogname.blogspot.com. You can create free blogs in just a few seconds. Blogger blogging platform gives you an easy to use layout to manage your blog on blogger.com. You can change your blog design with on one click action.
5. Tumblr
It's what I call an alternative to blogger.com but not exactly. It offers you to create free weblogs associated with a default sub-domain called .tumblr.com means yourblogname.tumblr.com. It let's you share your articles, photos, quotes, etc effortlessly. Even you can share things from your apple iPhone.
Download iPhone App – Official Website
6. TypePad
Just another blogging platform much like Blogger, and Tumblr which gives you a free blog associated with a sub-domain called Yourblog.typepad.com. You can now share your passions, daily routine, tips, around the world.
7. Weebly
With Weebly you can easily create, manage your free website and a blog with attractive interface. Easy to understand, share your ideas with the world using weebly free blog service.
Or if you are looking to use a self-hosted WordPress.org CMS on your website then you will need to have a web hosting account any web hosting you like or choose HostGator to be your hosting companion (Recommended). Because it offers amazing services + HostGator coupon support for discount on hosting plans. However, you can find a definitive guide to install WordPress here:How to Install WordPress. If you want any kind of help regarding above list feel free to contact us…