We are in a world where most people don't care about their lifestyle, diet, and fitness. All credits go to these famous fast-food chain brands where they show off tasty junk food and draw people to them. People are attracted to their fast foods because these junks are delicious, tasty, we feel pleasure and also the brain releases dopamine while eating their favorite food. Dopamine is the biggest enemy of your health, it forces you to eat unhealthy foods and not exercise. You will feel pleasure while eating an unhealthy diet or sitting comfortably, this is because your dopamine is released and gives pleasant signals to the brain.
But, physical fitness is the most important thing in your life that also affects your physical and mental health. Keeping your body in shape and control over your body is one of the hardest and most difficult jobs in the world. After all, your brain forces you to abandon this effort and move to a comfortable zone because your brain always thinks of your comfort. In this case, working against your brain is a tough and tough decision, but it has a positive impact on your brain and body. If you want to get fit, then the gym is not mandatory, there are many fitness apps on the Play Store that help you lose fat, gain muscle mass and get fit like the gym. Here are some of the top 10 best home workout apps to help you stay in shape like the gym.
You may want to read: The Best Fitness Android Apps
Best Home Workout Apps for Android
Home Workout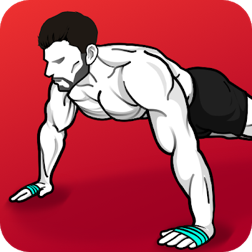 This is one of the best Home Workout apps for the best exercises if you want to get fit without any gym. The application was developed by Leap Fitness Group, they also have other applications on Google Play related to fitness and training. This app is incredibly solid and wonderful and it works.
You can workout using this application. The app is well designed and its main focus is on training games, not the user interface. The workouts in this app were performed by famous trainers and instructors from different gyms so you can enjoy a full gym experience. All workouts are organized in the wise category, for example, you can do chest exercises, arm exercises, abdominal exercises, and full-body exercises to maintain your fitness. The app is effective and works very well.
Get it from Play Store | Download APK | Home Workout for PC
MyFitnessPal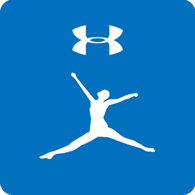 MyFitnessPal will help you lose weight and improve your physical condition through the control of your diet. It claims to be the best personal diet control assistant and works by keeping track of your entire diet plan and what you are eating. It comes with over 6 million foods in its database.
You can scan the food through the barcode and it will show you all the details of that product, if it is available in the database, so you can see and track your diet about what you are eating. In this way, you can set your goal on implementing your diet plan and then scan everything before eating and it will suggest if it is good for you or not. Overall, it can be the best diet app if you want to stick to your diet.
Get it from Play Store | Download APK | MyFitnessPal for PC
Sleep as Android
Sleep is another important process during a workout, if you don't take a good sleep your workout is useless because our body makes new muscles and burn fat during a night of sleep and it is also important to take a good sleep while in workout days otherwise nothing changes in your body and you just feel tired.
It will help you to take a good sleep, it is a robust alarm clock and sleep tracker that uses sensors from your smartphone or smartwatch to track and analyze your sleep patterns and gives you complete statistics of your sleep. Then you just have to open it, go to bed and let the app do its job. When you get up in the morning, it will show you the results in graph form.
Get it from Play Store | Download APK | Sleep as Android for PC
30 Days home Workout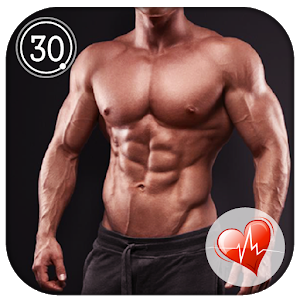 30 Days Home Workout will help you lose weight and gain muscle mass in just 30 days without any equipment or going to the gym. You can purely build your muscles or lose weight in 30 days with just your body weight. No home workout apps promise you, but this one does with a 30 days challenge of getting fit without gym.
It comes with nearly all kinds of workouts, so you can do different exercises to aim your different muscles like an abdominal workout, butt exercises, chest workout, arm workout, leg workout, deltoid (shoulder) workout and much more. Each workout is for a specific portion of your body and only hits on a specific region, so never assume that by doing one workout will hit all of your body parts, you have to exercise in each area of your body for best results.
Get it from Play Store | Download APK | 30 Days home Workout for PC
adidas Training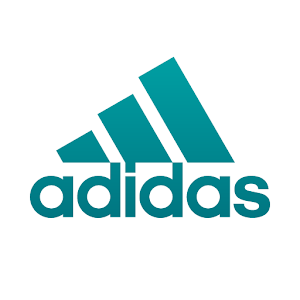 adidas Training is the best application if you never do any type of workout. With this robust app, you can do a workout in just 7 minutes and as a result, you will lose weight and gain a new muscular body.
It comes with over 180 workouts and you can do these workouts to hit different parts of your body and lose weight easily. You can even set the duration of your workout from 7 minutes to 45 minutes as your choice, so the harder you work, the better your results will be. We will suggest that you do at least 25 minutes of training 5 days a week for optimal results. It can be the best application for a person who has never done any type of training.
Get it from Play Store | Download APK | adidas Training for PC
Female Fitness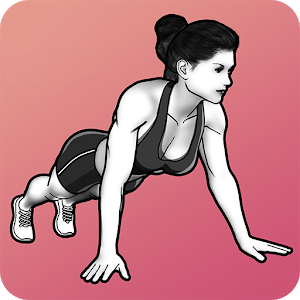 Women's Fitness is specially designed for women's training. It comes with all and even advanced workouts that others don't provide, like butt exercises, bikini exercises, belly exercises, etc. that others will never offer, that's why this application is specially designed for girls.
You can select multiple training modes, it offers different amazing training modes like "Netflix and chill" which is not very intense, but still it can burn a lot of fat while watching TV. The other mode of training is "HIT", which is the most intensive and effective one and makes you sweat much more to lose fat and calories in a short time. Plus, you can track your weight and calories to report.
Get it from Play Store | Download APK | Female Fitness for PC
Sworkit Fitness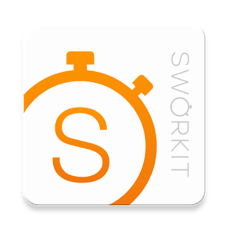 Sworkit gets the workout you would in the time you have from a simple daily stretch to an advanced full body workout customize the length of each program get told build muscle wherever whenever on any device with the ability to skip an exercise just as easy as skipping a song it's a better experience a better workout a better you.
The main objective of this application is to save time and money. You do not need to pay Sworkit any amount because it is completely free and does not contain any type of ads. Plus, it saves you time and money from the gym and you can lose your weight or gain a muscular body simply by using your body weight through this robust app.
Get it from Play Store | Download APK | Sworkit Fitness for PC
Fitness and Bodybuilding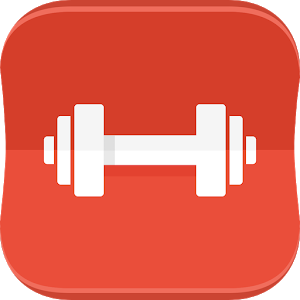 The Fitness and Bodybuilding app has won the Google Play Editor's Choice Awards. The application will allow you to easily achieve your goal in one month. It offers you multiple workouts for each of your body parts so you can easily train for your specific body parts.
The best thing about the application is that it offers an impressive visualization of the workouts, which makes it easier to understand. All workouts in this app are scientifically proven, which really affects your body and therefore you will get a new muscular body. The app comes with different workouts for each muscle group and also shows the intensity of each muscle group. It is the best application if you want an epic transformation of the body.
Get it from Play Store | Download APK | Fitness and Bodybuilding for PC
Strong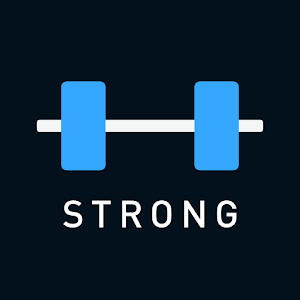 Strong as the name says defines its purpose. This helps you control your health and your training activities. This app comes with support for a wide range of workouts like 5 × 5, 531 and more. To see your achievements and results, you can explore his profile and statistics.
It works for much of the heart and strength exercises. And it has more options and functions easier than notes, but it's also even slower and much less convenient to use. Each has either a premium rate or a crazy unlimited version purchase fee. Your preference is yours, although some of the options are free.
Get it from Play Store | Download APK | Strong for PC
30 Days Fitness Challenge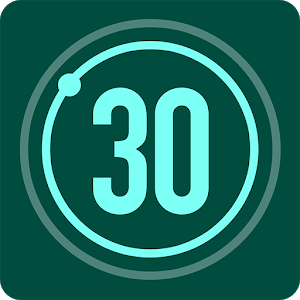 Exercising at home is perfect for everyone at all levels. The app, developed by a certified training instructor. You probably wonder, it is medically known for help in developing strength and fitness. You can also connect this app to burned calorie records on Google Fit. Use the app and you will see some amazing results.
While thoroughly following exercise rules, 30 Day Fit Challenge Workout improves physical strength day by day, so you can stay comfortable with daily exercises. You don't need to go to the gym, just use your body mass, and only a few minutes a day, the 30-day fit challenge workout can help you stay fit and build muscles fast.
Get it from Play Store | Download APK | 30 Days Fitness Challenge for PC