Pakistan is 6th most populous Muslim country with great natural resources for the people living in it. One thing I love about my homeland is that it possesses Hunza like beautiful mountain views. Anyways, Pakistan's media is so active when it comes to providing news from all over Pakistan. Good news for Pakistani Android users that they can now watch news channels right from their Android smartphones/tablets. As I have found some best news channels Android apps for Pakistan (I mean to say for Pakistani Android users).
As a Pakistani, I love to watch Pakistani news channels right from my Android smartphone I would rather not want to sit in front of my TV screen to watch the news because Android has made our life a lot easier. So, if you are also Pakistani and want to watch news channels from Android kindly try out the following best news channels Android apps that will help you find the network with the help of Wi-Fi.
Best News Channels Android Apps for Pakistan in 2020
Geo News Live
Geo News is one of the best Pakistani news channels and now you can watch live news from your Android smartphone using this Geo news app. It is developed by the Jang Media group. Download the application today and stay updated with the live Geo TV Android app. Read the latest news from Pakistan and various other topics like International news, sports, business, entertainment, etc. from Geo News (geo.tv) on your mobile. You can also watch video bulletins from Geo News and Aaj Kamran Khan Kay Saath, Capital Talk, BNN and other talk shows on GEO news TV.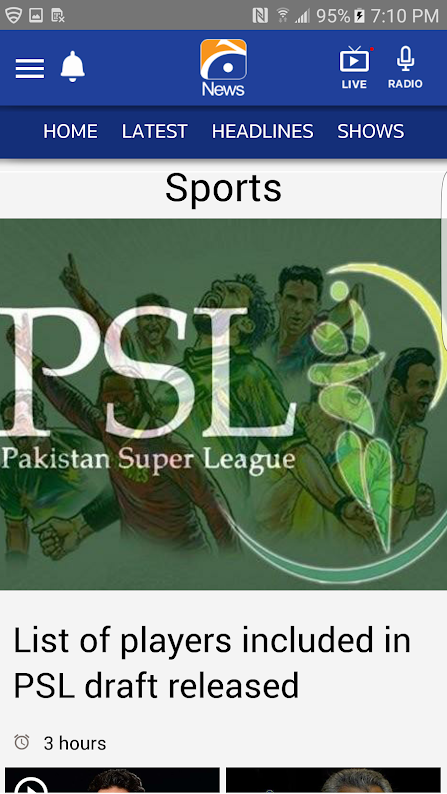 Download APK | Geo News for PC
SAMAA TV
SAMAA TV Andriod app brought to you latest news of Pakistan and you can see live Samaa on your smartphone. This app brings international news around the world in-app interface. Like every other news channel, this Android app gives you the ability to watch live video, audio streaming, view latest episodes political talk shows, crime shows, and infotainment programs. The App's content is available in Urdu & English both in the same download.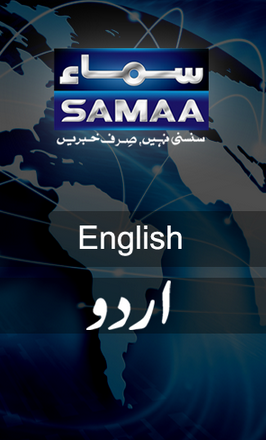 Download APK | Samaa TV for PC
BOL TV Live Streaming
Bol is another Pakistani news channel that considers itself Pakistan's #1 news channel. But for me, I like GEO TV and Samaa and I consider these are the best source of Pakistani news. However, it doesn't matter what I think but the news itself (the truth behind the news that's what matters). The more authentic the news, the more trustworthy TRP of the channel will be. With BOL TV live Android app, you will be able to stay updated with the latest news, current affairs and talk shows happening in Pakistan. You can find in-depth reporting from BOL journalists and the latest clips from BOL News programs.
Best of all, BOL premium app fits into your busy lifestyle by giving you the latest headlines updates around the world. It also lets you watch live streaming videos from your mobile device in all major languages of Pakistan.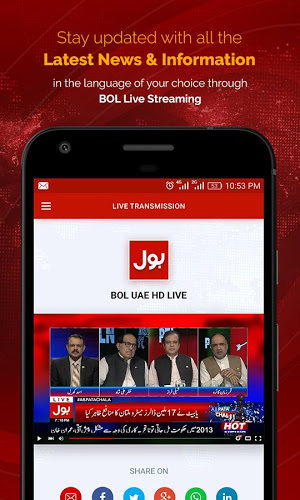 Download BOL TV Live Streaming APK
Pocket TV: Pakistani Cricket, Live TV and News
Pocket TV is the new Pakistan TV live with the latest news that specially built for Android users. Live News, Pakistani TV and Cricket Pakistan's best video streaming app for all networks: Telenor, Jazz, Zong, Ufone and any Wi-Fi connection. With this Pocket TV Android app, you can watch live TV, news, and cricket anywhere. Download Pocket TV on your Android smartphone today and get free live streaming of Pakistan cricket, clips of all top moments and highlights.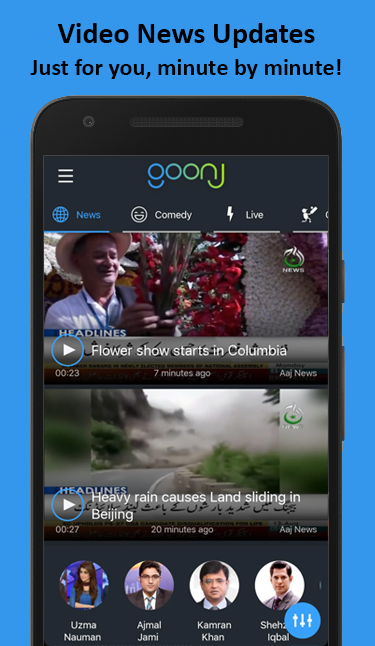 Pakistani News Live
Pakistani News live app is a fan-made Android app that brings all the live streaming news channels on one user-screen. You can play any news channel live using Pakistani news live app. This app includes the most popular news channels and best quality news and current affair channels from all around the world on your Android devices. You can watch all the major news and current affairs channels listed in this app. These channels are in English, Chinese, Japanese, Korean, Hindi, Urdu, Arabic, French and many more languages.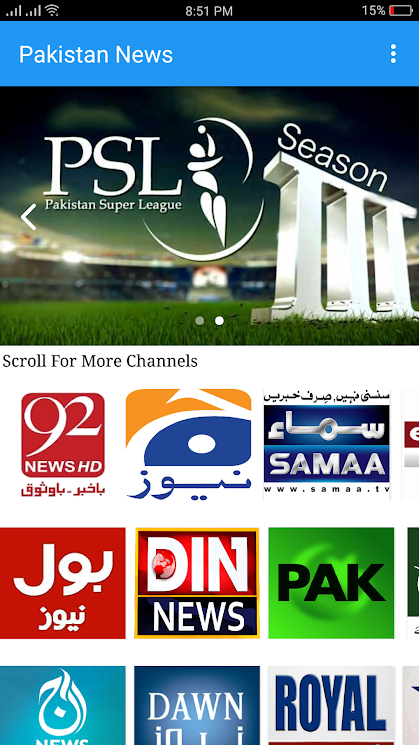 Jazz TV: Live Sports, News, Entertainment, Music
With Jazz TV, you can enjoy watching your favorite news channels live on your smartphone or your smart TV. You can also watch live popular TV shows, talk shows and more. You can use your Jazz internet data or WiFi to access the features of Jazz TV on your Android devices.
More than 60+ live TV channels availability on Jazz TV app with 400+ Titles and 5000+ Episodes of your favorite TV channels on the go.
Other Pakistani Live TV Apps