(Last Updated On: June 16, 2016)
Freelancers had been dying to have global bank transfer service in Pakistan. Why?
Because we freelancers make a decent amount of income online and every single penny matters to us. After getting paid in Payoneer card then it is easy to withdraw from ATM machines but charges sucks.
Payoneer's ATM fees is 3$ and our local ATM machines charge around 200 PKR – 300 PKR which is alot for any one of us. This amount of charges is charged on withdrawing 20,000 PKR (200$). That means on withdrawing every 1,000 USD we got to pay fees approx 30$ (3000 PKR) which is equivalent to around 3 days of home grocery.
Guess what? Now that Payoneer have started making global bank transfer in Pakistan which is very fortunate to all Pakistani Payoneer users and freelancers from all around Pakistan because we needed to withdraw mass payments via ATM (which costs a lot) but with global bank transfer service we have a way to reduce the charges per withdrawal.
Payoneer have started making Global Bank Transfer service in Pakistan
Payoneer's global bank transfer service enables you to easily send funds to over 200 countries, in more than 150 currencies, all through one easy-to-use payment platform. It supports US Automated Clearing House (ACH), international wire transfers, and local bank transfers (funds sent from a local bank in the receiver's country). Local Bank transfer is what we (Pakistani) have always needed and now we have it. Thanks to Payoneer for enabling global bank transfer service in Pakistan.
Benefits of Payoneer Global bank transfer service
Low Cost: Reduce the cost of sending payments by leveraging our global banking network
Fast: Funds available to your beneficiaries in 1-3 business days
Safe and Secure: Secured by SSL online enrollment verified by DigiCert
How Payoneer Global bank transfer service works?
Following are simple steps to send mass payments to your local banks in your country using global bank transfer service of Payoneer:
Login to Payoneer
From menu go to Withdraw → To Bank Account
After that, fill out the card details to verify your identity, click NEXT
Here, you can clearly see Payoneer asks about your local bank details
Once you submitted, your local bank details it will go under review and within 2-3 days you can withdraw funds from Payoneer to Pakistani local banks
You can withdraw Minimum: 200 USD Maximum: 10,000 USD
NOTE: Charges depends on your country location, usually it is from 5.95$ to 9.95$
How to withdraw Payoneer Funds to Pakistani Local Bank?
After doing all the steps above, you will receive email:
Your request to add a new bank account to your Payoneer account has been received!
The request will be reviewed within the next few days, after which you will receive an e-mail with further details.
Once reviewed you will get another email telling that:
Your bank account ending in XXXX has been confirmed. You may now withdraw funds from your Payoneer account directly to your bank account.
Follow the steps to withdraw from Payoneer to local bank:
Finally, go to your Payoneer account and go to Withdraw → To Bank Account
Select your card, bank account in which you want to withdraw from Payoneer
After filling all the information, click Next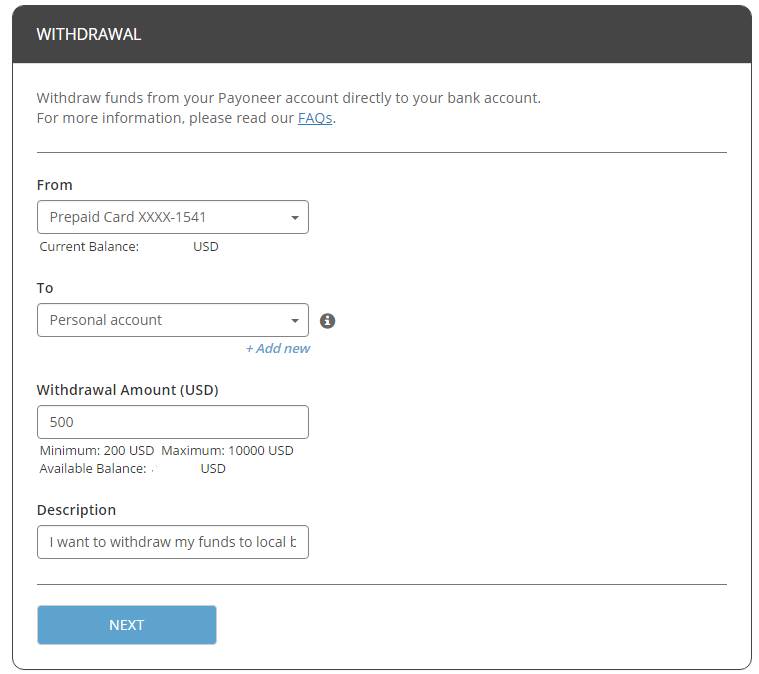 On the next step you will see the fee and have to pass the security layer to make sure you are the right person.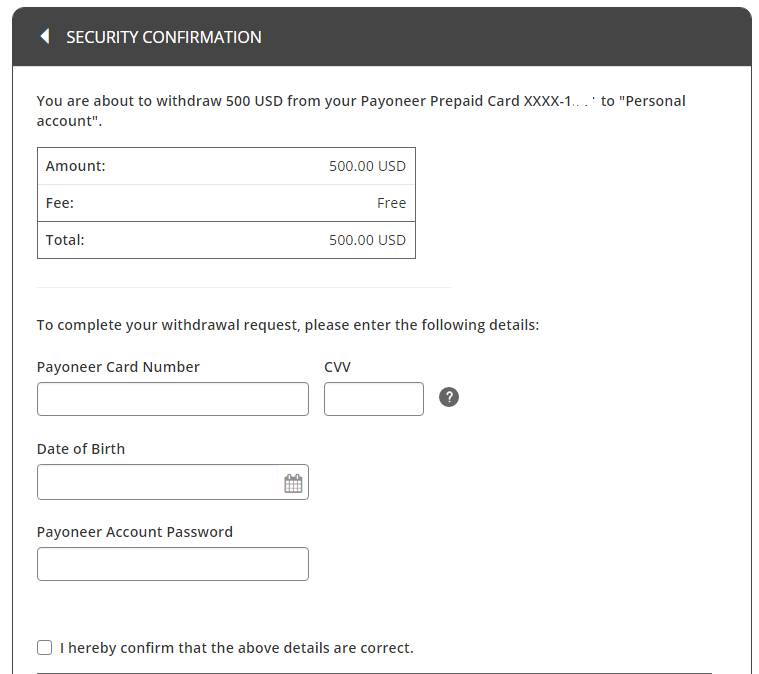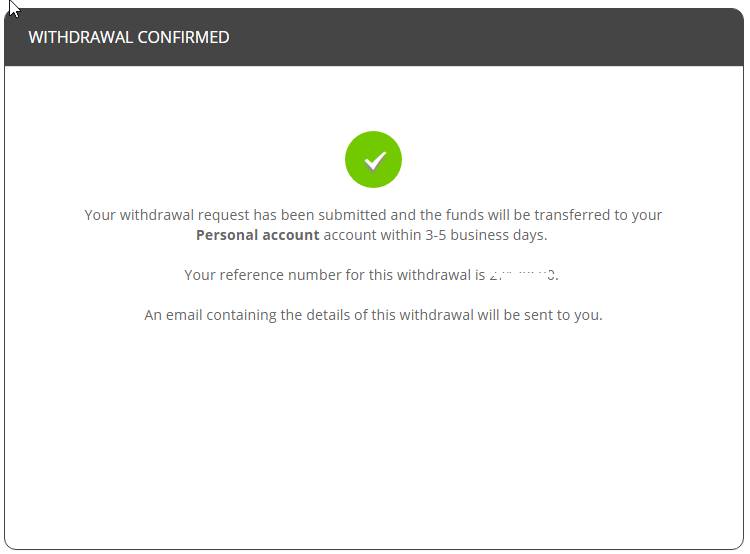 All clear! All you have to do is wait now. Within 3-5 business days the payment will be right in your bank account. Enjoy Payoneer global payment transfer service in Pakistan now.
Finally got deposit alert by Standard Chartered Bank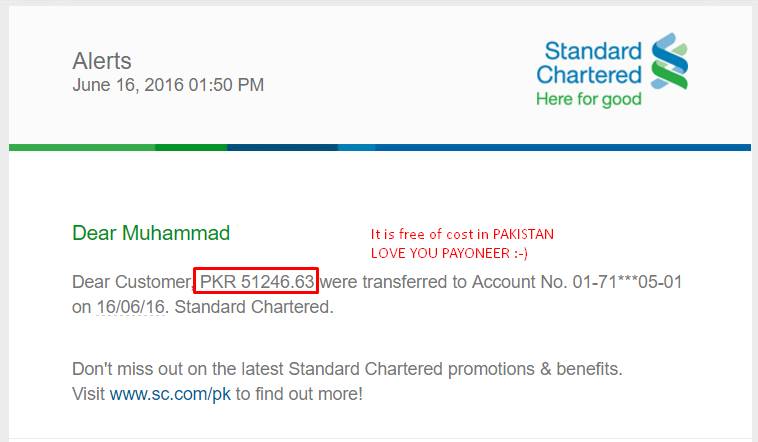 More: Skrill to Payoneer