(Last Updated On: January 9, 2017)
If you have been looking around to get PayPal account verified in Pakistan then you should read this article because in this article I'll show you how to get Paypal account verified with Euro Payoneer card.
As you may have noticed previously that we had already written many articles about getting PayPal account verified in Pakistan, how to get Payoneer card at home door, how to fund Payoneer card, and recently published how to fund Payoneer via Skrill but I'm gonna go ahead and show you another way of getting PayPal account verified in Pakistan. It is not just for Pakistan but many people are worried about PayPal in Pakistan that's why I just put the word Pakistan. No matter, from any country of the world you belong, you can try this method.
Get PayPal Account Verified with Euro Payoneer Card
If you don't have Payoneer card yet then ORDER IT HERE (doing that you will get 25$ bonus as well) or if you already have Payoneer card then you should have to order Euro Payoneer card first by contacting Payoneer live support here. They will proceed your request and you a new Euro Payoneer card in minutes then you have to wait for the card delivery as always 🙂
* Usually it will take 20-25 days but mostly many people get it in a week or 2, so just stay tuned.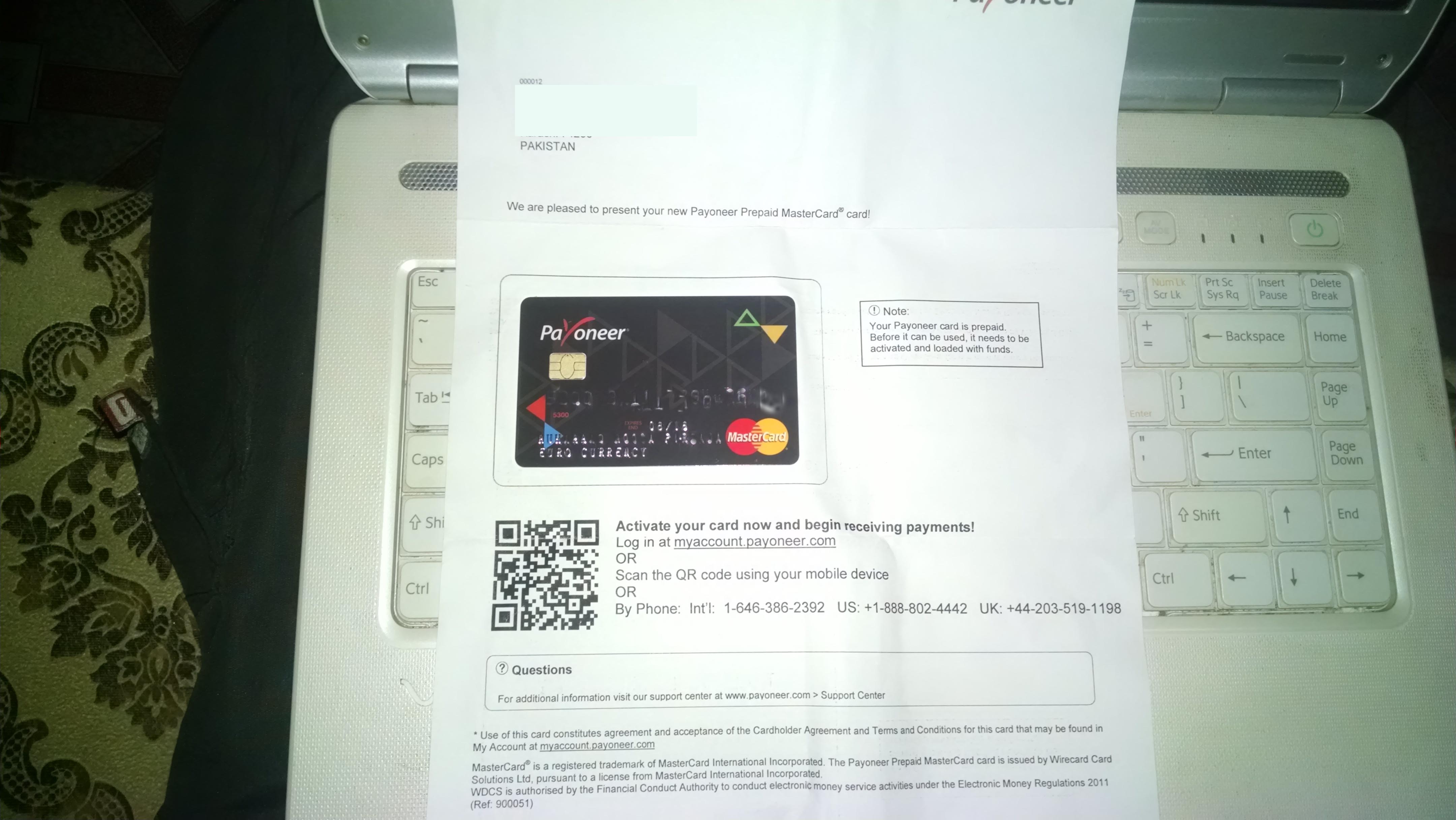 Steps to Signup for PayPal Accounnt with Euro Payoneer Card
Once you get your Euro Payoneer card just follow the steps below: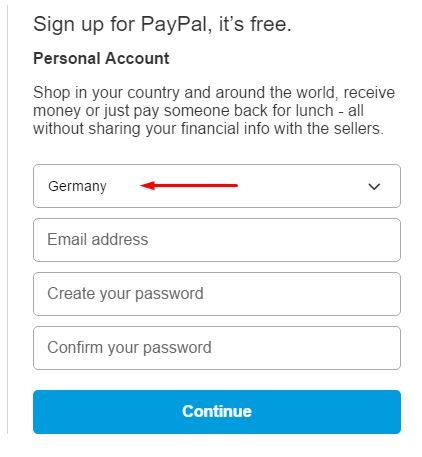 File out the other fields like email address, password, etc.
On the clicking the button Continue, you will have to right your legal first and last name that you used on Payoneer card (that are written on your Government ID)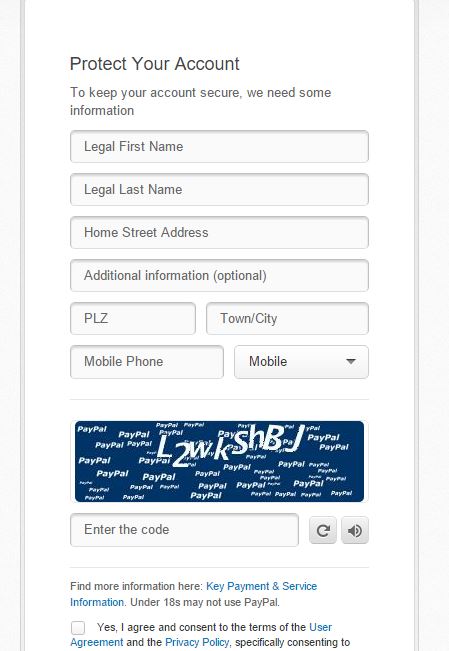 Now, go to Random Name & Address Generator
Once you are there, you have to Generate fake name + address from Germany like I did you can see the screenshot here: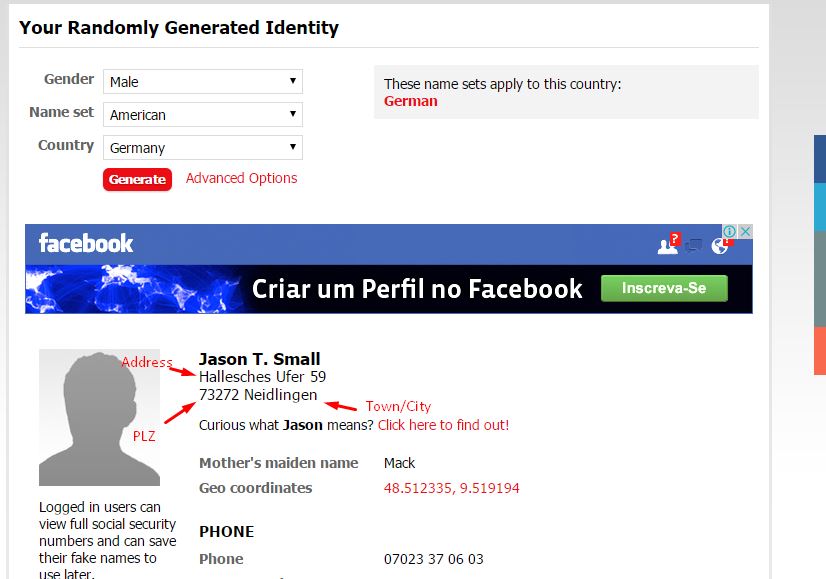 Warning: Don't fill the address which is displayed in the screenshot instead generate a new one 🙂
Now, you have to more ahead and fill the PayPal signup form (I hope all good so far, please comment below if you have any confusion by far. Thanks)
One clicking continue the form will take you to the page where you will be asked to add your Bank in PayPal (Link Bank), for better understanding see the image below: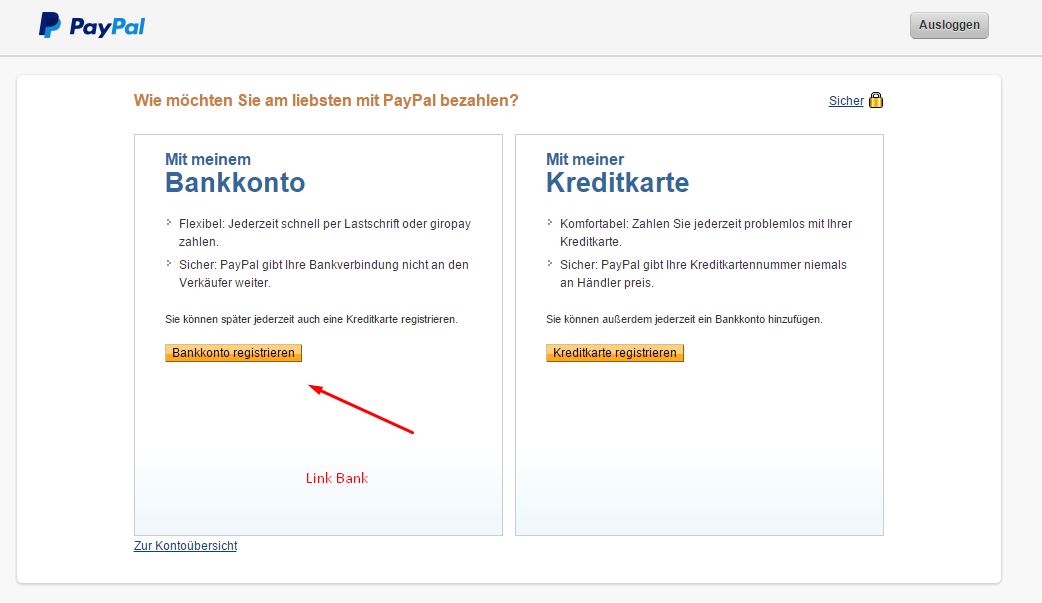 Well, on the next page you will need to add your date of birth and Payoneer euro payment service details (Bank code and account number)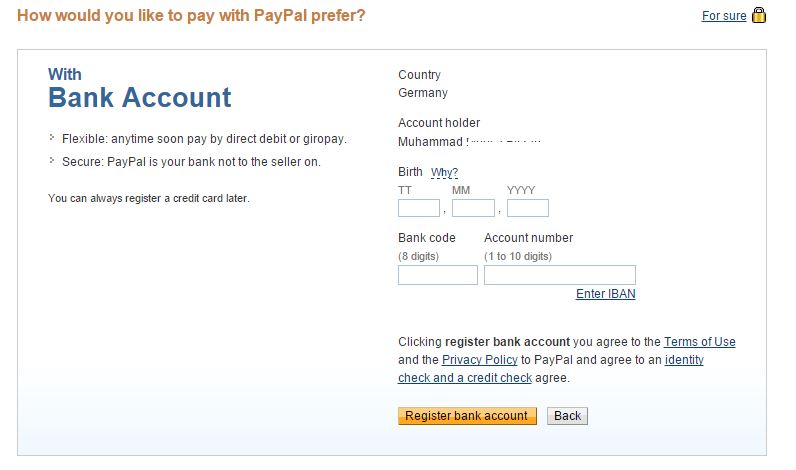 So, login to your Payoneer account and select the card from the top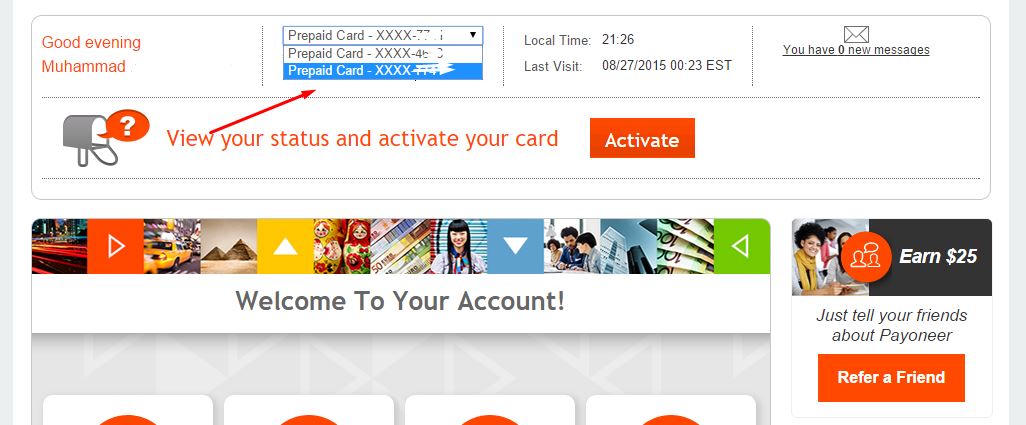 To find the Euro Payment Service move over to the menu → EU Payment Service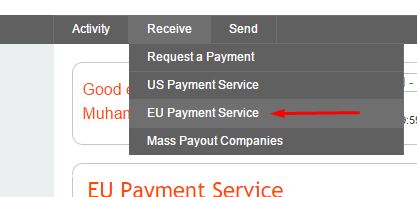 Scroll down and you will find your bank code and account number that you can simply add to your PayPal account to register a bank there.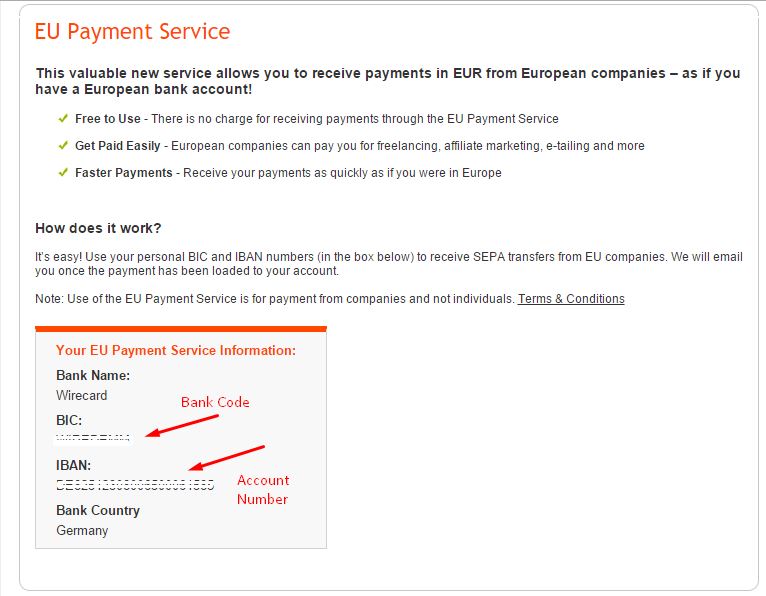 Now, 2 deposits will be made via PayPal to your Payoneer and you have to verify them. All done. Comment below if you have any issue regarding the tutorial above. Thanks for reading.