Hello, everyone… I'm glad that you searched about Offshore Hosting AliBabaHost Scammer Alert and tried to look over user reviews about AliBabaHost before buying its services.
I don't know how you found this article but I will give you 100% accurate results about AliBabaHost scamming tactics and why would you not want to host your site on alibabahost.
At the very first place, you might don't find this article convincing but I don't care about that.. All I want to save your money if you are looking to buy offshore hosting from AliBabaHost.
Don't Buy Offshore Hosting from AliBabaHost (Scammer Alert!!!)
I'm sure you will be astonished after reading the entire post about scamming process of how offshore hosting AliBabaHost. Trust me!!!
I signed up for AliBabaHost on 16th of April by cancelling the already running hosting account from Arvixe.com where I was really happy and I got my refund from Arvixe hosting in 2 days. However, I paid for AliBabaHost about 141.35$ for 3 months with VPS package that offers 3 GB RAM and 100 GB hard drive with 3 CPU cores.
I was so excited that my host will no longer poke me if I get any DMCA notification because offshore hosting is meant to ignore them all. And there were also some other reasons about why would I want to use Offshore hosting but for me the most important was ROMANIA/Netherland server locations which were drastically cheap in cost 😀
Anyhow… Following is the invoice that I paid to offshore Alibabahost with proof of Skrill payment processor:

Once I bought the service from AliBabahost I got an active service displayed in my account and I felt that my account is being setup and within 20 minutes I got my server's name servers and an A record that I would have to put in my domain name panel to point out my domain server location IP (A record IP) which AliBabaHost provided me.. I felt so good that my server is setup now. I tried to login to WHM/cPanel and all worked fine.
But it was all SCAM, I came to know it later when I changed my name servers and updated that A record IP in my domain name panel.
Here is how Offshore hosting Alibabahost scamming began!!!
Here is how this actual scamming story began, which made me completely disappointed.
More than 14 hours, I never got my domain name servers and A record IP working because they were all FAKE (while my Arvixe hosting name servers started working within 20 minutes of my submission and they never told me to update any A record IP). I submitted the ticket about this issue to AliBabaHost saying that:
Blah, blah, blah….
You know, what I get in response? Brilliant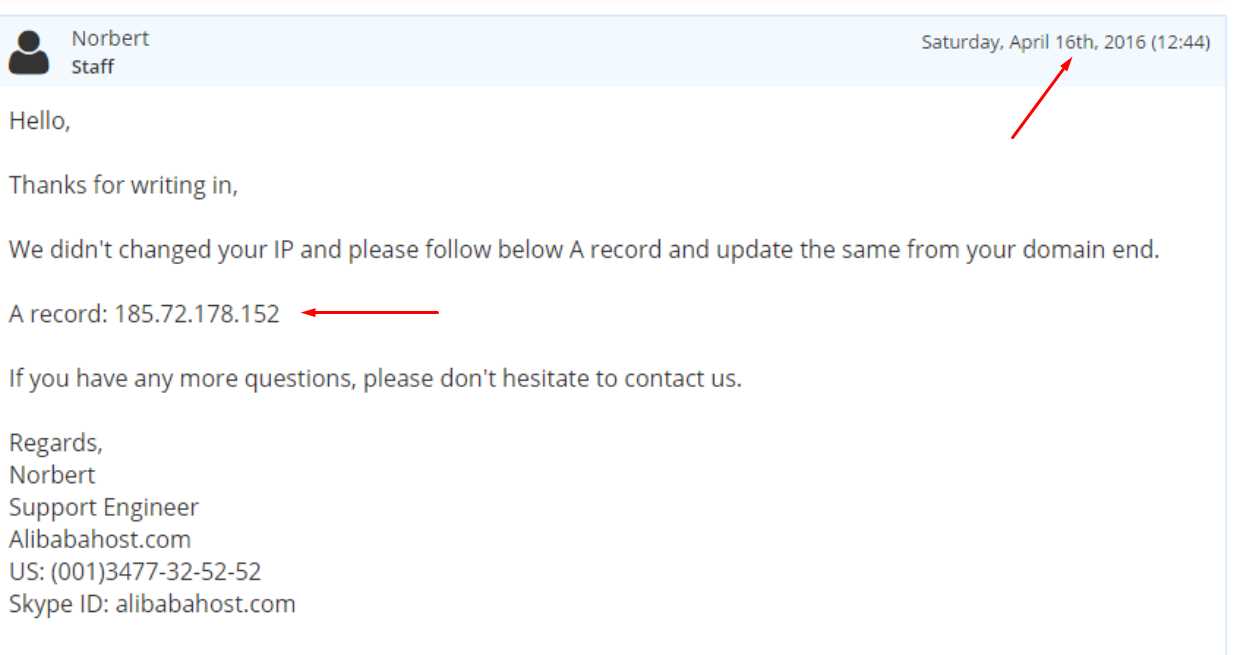 Heck.

This is when my 24 hours was completely done and I messaged them about checking into the main issue further:

Hahahaha, that's getting very funny man.. You know what they said. 😀
Here you go: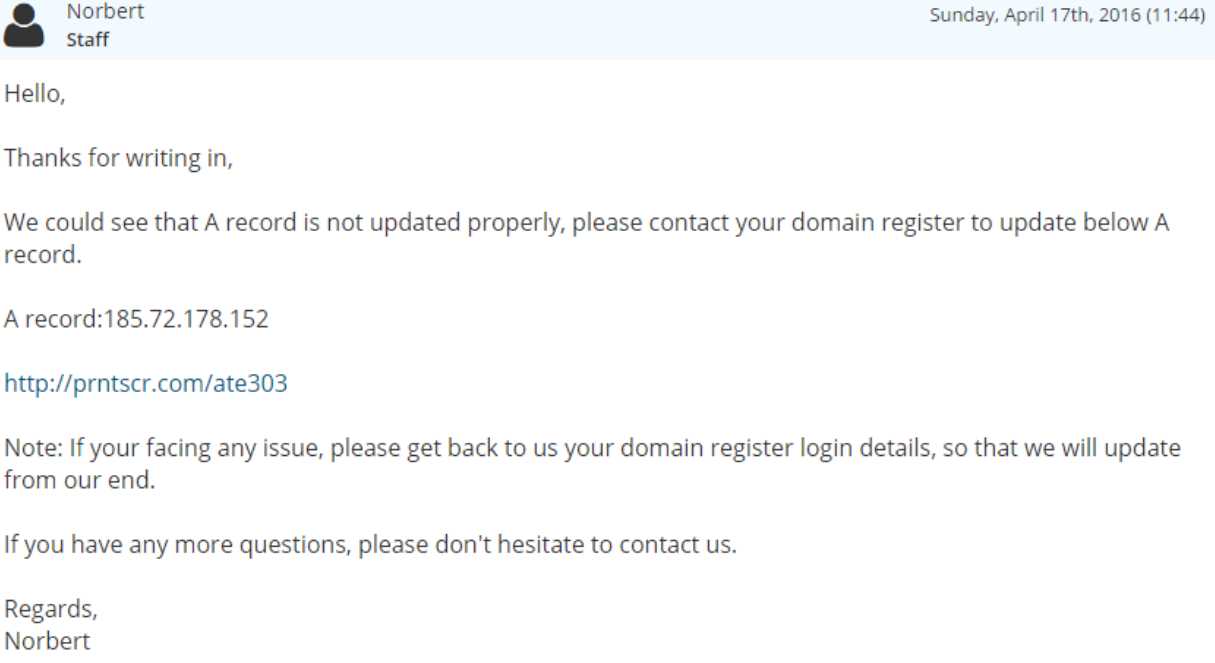 This is when I realized that something is very fishy, fishy so I should move on. Really, I was fed up and completely sick of this bullshit.
The entire chat can be found at link here.
The entire scamming story of AliBabaHost is based upon the A record that our domain registrar updated correctly which is not getting updated as per as AliBabaHost and they know it because it will never work (after all, it is all scam).
The best part is when you submit request for cancellation of your hosting plan and at the same time they give you the best possible server from their end which works fine till you are online but still there is a story behind this.
You know what?
If you try to visit your site on your PC it will work just fine but when you try to access it from other computer it won't work. Same story happened with me, when I tried accessing my site in more than 3 PCs but found that working in only mine (Of course they had already captured my public IP).
The error that will show on other PCs is similar to this one: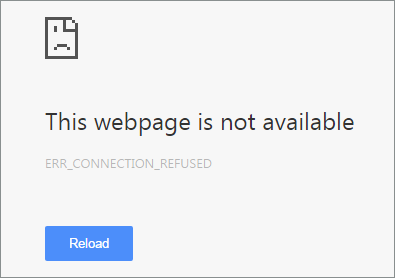 Caption: It shows refused by host on other computers. :-p
I am sure that you have liked the AliBabaHost scamming tactics so far and my advice for you is to beware of it… Otherwise, you are hitting your own foot with a hammer.
Sure, you will find that AliBabaHost is number one offshore hosting on the internet but trust me it is all FAKE and paid reviews by their own employees or let's say they pay the websites owners for posting good shit about them…
I was convinced too when I read the positive reviews online which were quite satisfying but… Everything I used to think about AliBabaHost (reading the positive reviews) was just became a big lie of my life.
Don't follow the top 10 offshore web hosting articles because all of them are paid ones and you will find alibabahost (Scammer Host) in top of the list in every list article you read.
I can't stop regretting about what I have done to my perfect running website on Arvixe already. But it doesn't matter anymore. All I can do is to spread the knowledge and my personal experience with you guys, so no one else can lose their money.
NOTE: For those who are still thinking to use AliBabaHost (Scammer host)… Look, I know I can't stop you from testing AliBabaHost because that's your call but I must tell you that your call is 100% wrong this time if you still don't trust what I've shared here then go and buy. (y) Best of luck then…
Offshore Hosting AlibabaHost [User Reviews]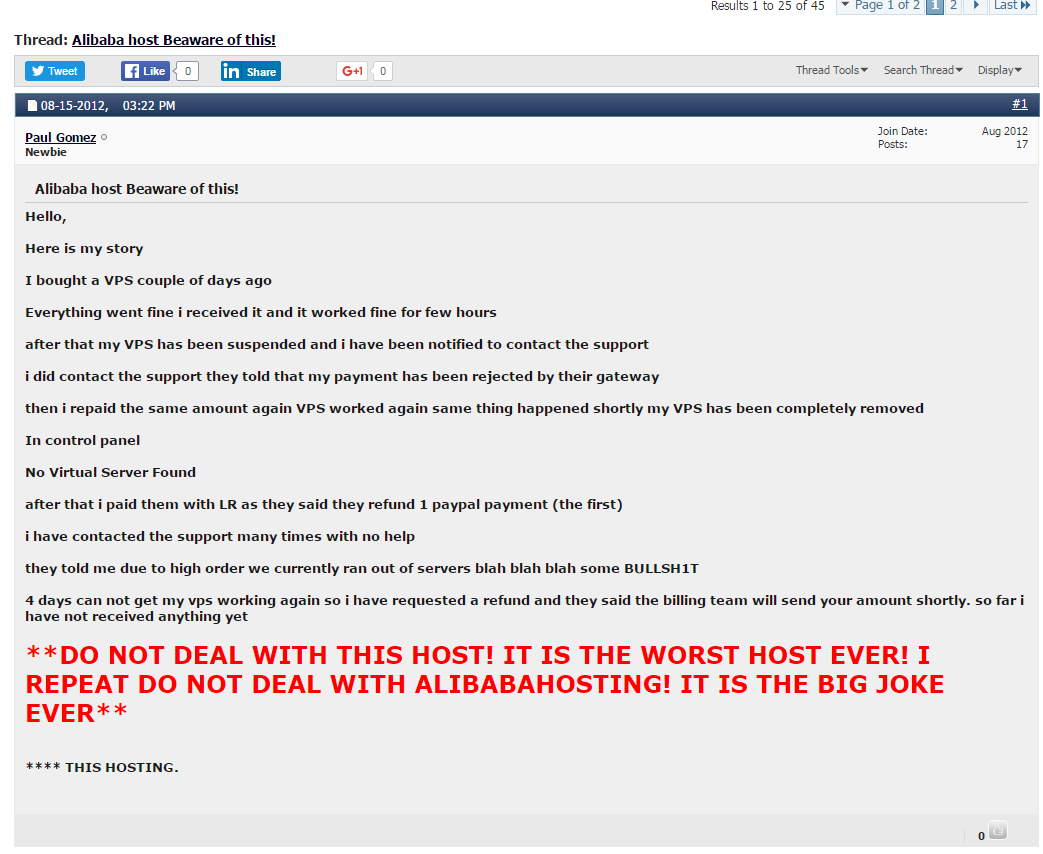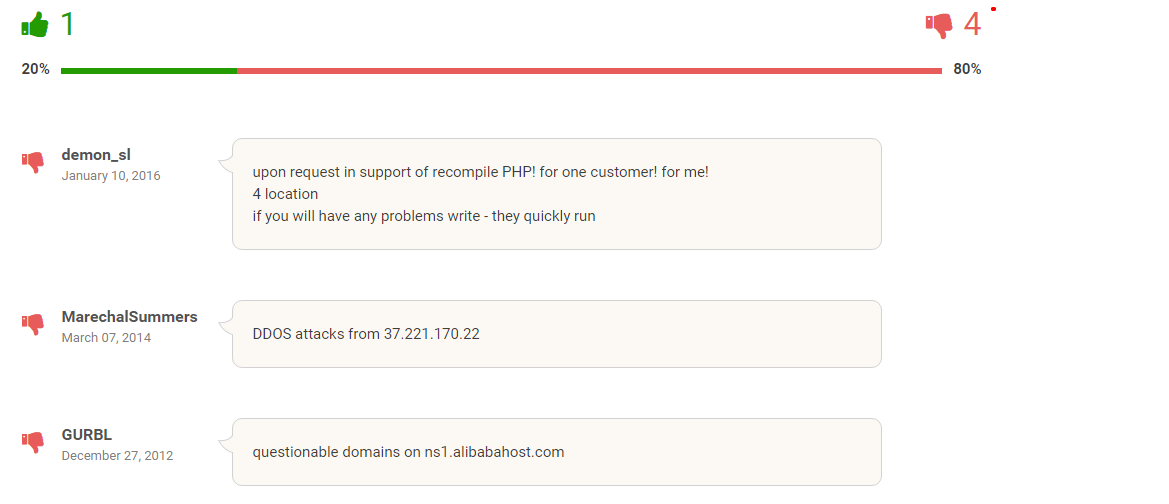 There refund policy is complete bullshit because they will never refund it. 
Comments will be appreciated.