Everyone needs a web hosting to host their websites/blogs online. Of course, it is really important that a web hosting service should be reliable and trustworthy. Out of 100 web hosting service providers, 99% fails to provide 99.99% up time guarantee at cheap. That's why I publish, web hosting reviews on online web hosting services providers personally. I guarantee you, I don't publish reviews based on online observations, reviews but I test web servers personally in order to write good or bad reviews about their services. However, at the end of the article you will also find user reviews collected from world-wide-web.
Interserver Web Hosting Review
So, obviously you are looking for interserver web hosting review and eagerly want to know whether you should go with interserver web service or not. Well, don't worry I'm here to give you solid reasons about why would you wanna use interserver based on pros and cons.
Note: I don't write web hosting reviews, not to make affiliate earnings but I write reviews to give you 100% accurate reviews on specific web host.
Interserver web hosting providers claims to have following features in their starter plan for newbie online bloggers:
Easy to use Control Panel
406 1-click install scripts
Cloud based hosting solutions
Unlimited Storage & Transfer
Well, that's right and that's all a newbie blogger need in order to get started.
Case-Study on Interserver:
I bought Interserver hosting quite recently for my new website and that's how it went.
It was on VPS plan with 6 slices package and when I launched my site for the first time, it happened to have a really great response from server side. For that, I was really happy that my site is on 99.99% up time server and as time passed I found that load of visitors is increased. It was because of my php script I haven't had cache set up on it, so I called my developer to install cache on my site and he did. After that, I used the interserver for next 1 month then I was not happy with my server so I asked to cancel account and refund.
I couldn't figure out the problem, whether it was from server or script but Interserver questioned me nothing but refunded the exact amount I spent to buy vps plan.
I personally, wont call Interserver a scam hosting provider because they refunded my amount. However, I couldn't find any cheap server as interserver hosting providers are providing yet.
Interserver web hosting offers:
17 Years: Privately owned and operated in Secaucus, N.J.
30 Day Guarantee: If you are not fully satisfied, we will refund your money.
Price Lock Guarantee: The price you sign up for is your guaranteed price for the life of the account.
Guaranteed Uptime: Industry-leading reliability of service and content delivery.
User reviews about Interserver:
InterServer is the best hosting provider ever. We Are Using interserver hosting from last 6 months and never face any problem. it's response time is 15 min by care. I suggest you to use this for best hosting.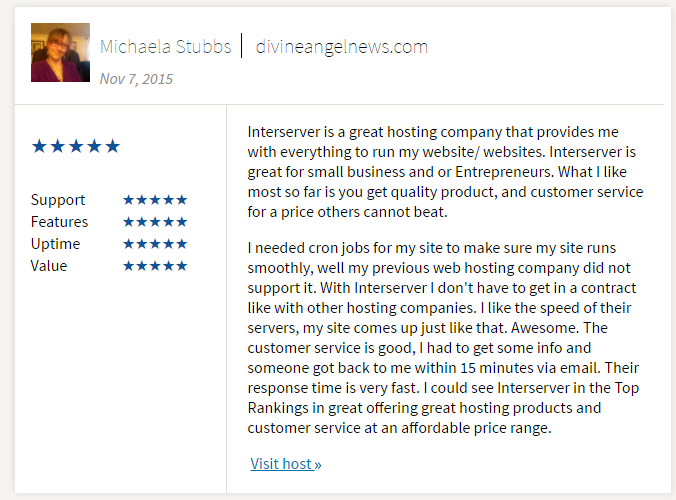 Interserver Profile: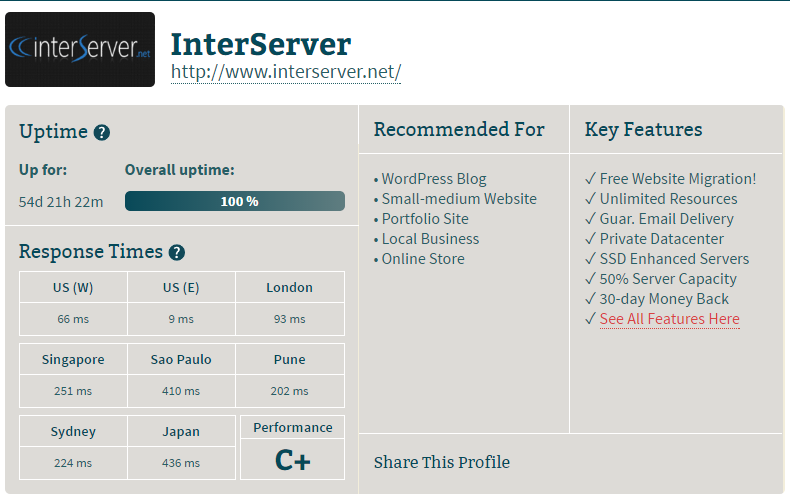 So, now you probably know that, if you give interserver a chance to host your site, you will not be disappointed. If you have any issues with interserver comment below or share your experience here.